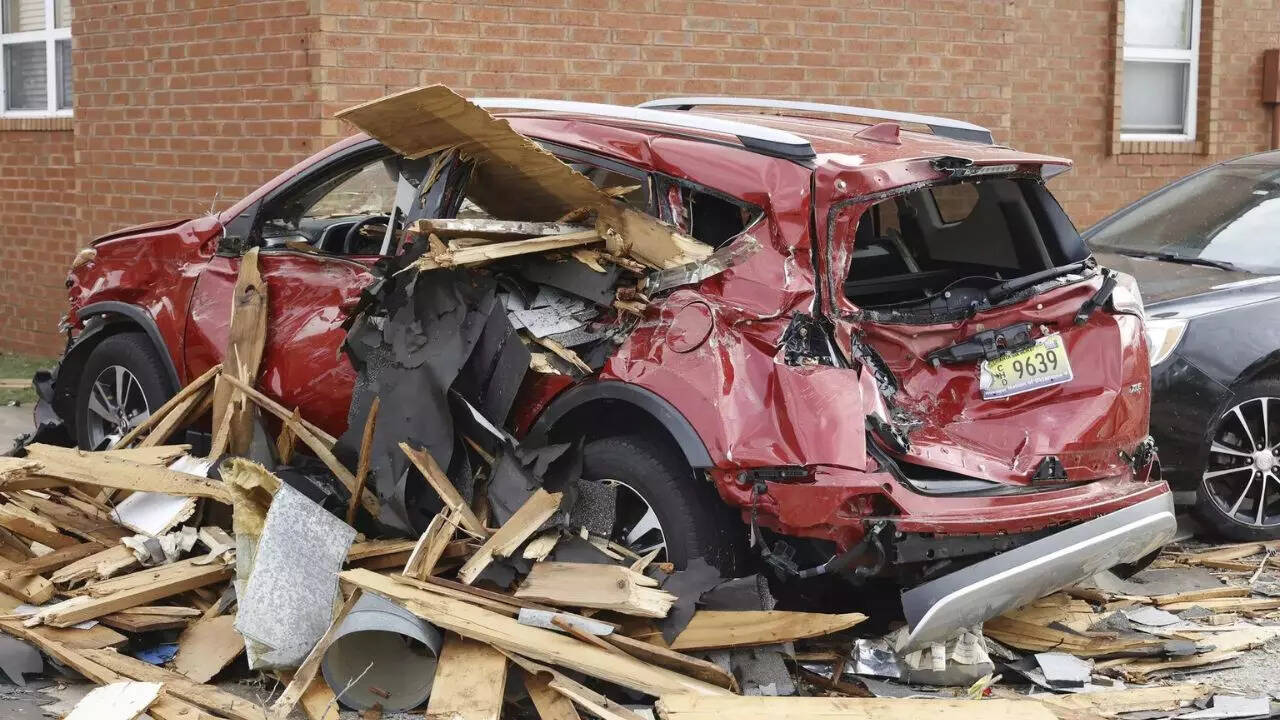 PORT ISABEL: At least one person was killed when a tornado struck a town on the Gulf coast near the southernmost tip of Texas, damaging dozens of homes and knocking down power lines early Saturday, authorities said.
At least 10 people were also hospitalized, two in critical condition, said Cameron County Emergency Management Coordinator Tom Hushen. The storm hit the unincorporated community of Laguna Heights near South Padre Island at about 4 a.m.
Hushen said there are "multiple minor injuries" such as cuts and bruises. The tornado "caused significant damage to residences … we have 40-60 damaged homes," some heavily damaged, he said.
National Weather Service
investigators at the scene have confirmed it was a tornado and are working to determine the wind speed and strength, Hushen said.
"We don't quite have wind speed yet because there's not a sensor over there, to exactly measure it," weather service meteorologist Angelica Soria said. "(Investigators) can assess how strong the winds were based on how far things were thrown or what kind of damage was done."
The storm follows an outbreak of dozens of tornadoes in Oklahoma, Kansas, Nebraska and Colorado that caused damage but no reported deaths,
"We did see some rotation on radar. So that's what prompted a tornado warning," Soria said.
The area is about 20 miles (32 kilometers) northeast of the U.S.-Mexico border at Brownsville and is not prone to tornadic active, although this spring has been active, Soria said.
"We did have a tornado warning just north of this area a couple of weeks ago, but we were not able to confirm that tornado even though it was radar indicated," Soria said.