France's capital is more than the city of glamor and fashion. With 55,805 yearly events in Paris, you can't go wrong with an event here. However, coordinating all the details for an event is like crafting a delicate French soufflé—every ingredient needs to be just right, or the whole thing might collapse. 
Before you struggle to find the event agency that's right for you, we've done the heavy lifting and found the seven best event management companies in the City of Love. They'll make your event in Paris—or somewhere else in Europe—a complete success.
Allons-nous?
1. TravelPerk: best for travel organizing for all your business events

TravelPerk is a best-in-class business travel platform that empowers travelers to connect with their colleagues in real life. With TravelPerk, booking, managing, and coordinating event travel is made easy.
TravelPerk customers also benefit from a comprehensive MICE (Meetings, Incentives, Conferences, and Exhibitions) service. An in-house team of event experts is available to help you with venue sourcing, booking management, timeline management, duty of care, and more.
Due to hybrid and remote working, we recognize that companies are increasingly eager to gather team members in person. Our close relationships with suppliers mean you'll get the best deal, every time. You'll also benefit from consolidated invoicing and payment, all on the TravelPerk platform. 
Headquarters: Barcelona, Spain
Offices: London, Birmingham, Edinburgh, Berlin, Chicago, Boston, Miami
What types of events can you plan with TravelPerk? 
We offer support for a variety of event types, including:
Meetings of 2-50 attendees
Conferences of 50-1000+ attendees
Awards ceremonies
Charity nights
Team building events
Hybrid events
Roadshows
Offsites
What event planning services does TravelPerk offer?
TravelPerk offers event management services to customers in France, the US, the UK, Spain, Germany, and other European countries. These may include:
Group bookings
Audio/visual effects
Incentive programs
Ground transportation
Theming and production
Project bookings
Delegate registration
And more!
We can be involved in your event as much or as little as you want, depending on your needs. Request a demo below!
TravelPerk's Meetings & Events team can help you book venues and get exclusive discounts on group travel
2. Prestige Avenue: an agency for luxury event management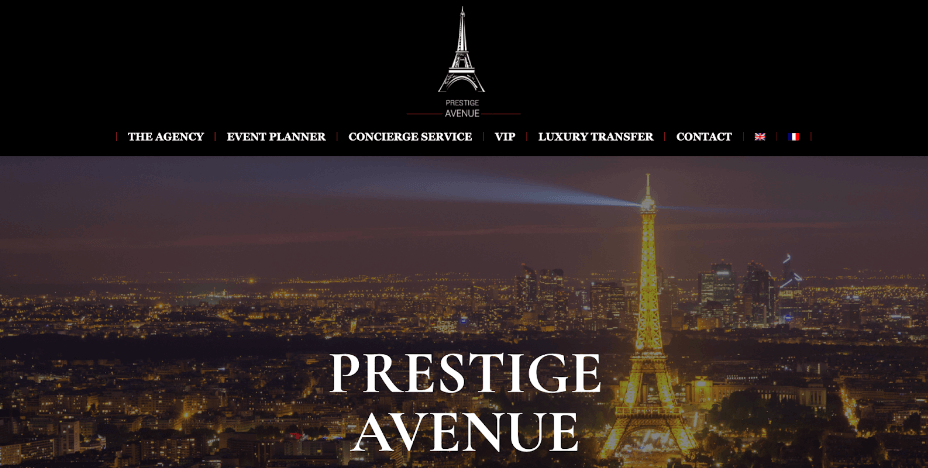 Prestige Avenue is an event agency that covers full-scale projects. The agency values creativity and has vast experience creating luxury events like business dinners, cocktail parties, and conventions.
They also provide additional services like concierge, audiovisual material, and video production.
Headquarters: Paris
What types of events can you plan with Prestige Avenue?
Trade shows
Product launches
What event planning services does Prestige Avenue offer?
Event organization
Consultancy
Luxury transportation
3. IDF Evenements: to find a unique venue for your next event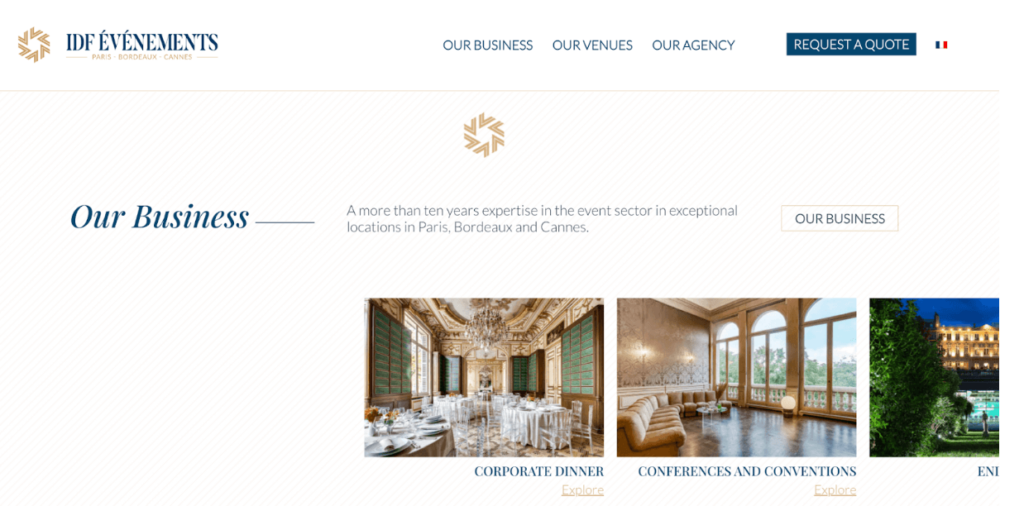 IDF Evenements is a full-service corporate events management company. Their mission is to create tailor-made projects through services that offer more than expected. They also do events in Bordeaux and Cannes.
With a focus on outdoor venues, lofts, and prestigious locations, IDF Evenements creates a unique, luxurious, and memorable experience for any enterprise.
Headquarters: Paris
What types of events can you plan with IDF Evenements?
Corporate events
End-of-year parties
Brand showcasing
What event planning services does IDF Evenements offer?
Design and event conceptualization
Event Organization
Event Production
4. Moma Event: best for creative event marketing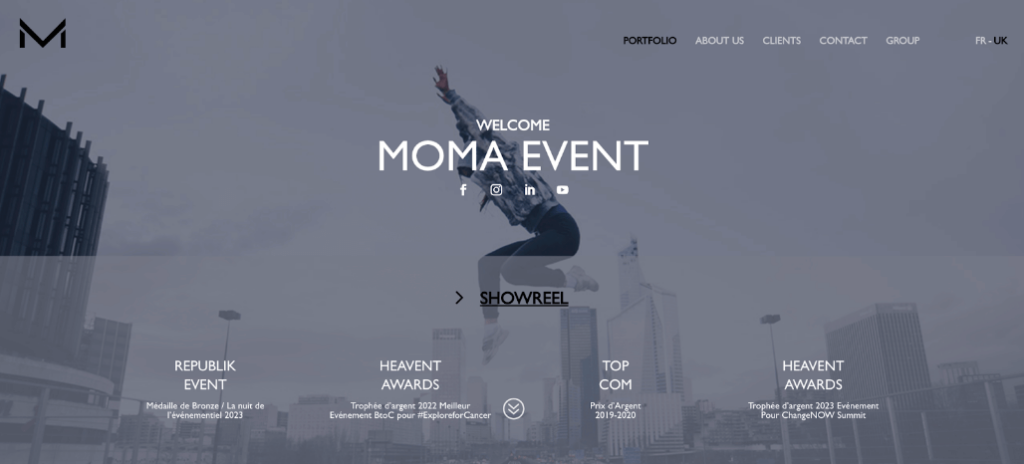 Moma Event is a French event planning provider. They've done conventions, seminars, and everything in between. They have a team of young, vibrant, and creative talent, operating under the guidance of long-time industry experts.
Besides organizing all your corporate events, they also focus on providing digital solutions.
Headquarters: Paris
What types of events can you plan with Moma Event?
Seminars
Brand showcasing
Team-building
What event planning services does Moma Event offer?
Event organization
Event management
Event planning
5. Maison Opale Events: perfect for events with corporate social responsibility at their heart

Founded in 2021, Maison Opale Events is an events agency that focuses on creating unique events that respect the company's approach to CSR. They offer a wide variety of events like product launches, press releases, and after-work events for on-the-fly team-building.
Maison Opale Events has offices in Paris, France, but can organize events around the globe. Additionally, they offer support in English, French, and Spanish.
Headquarters: Paris
What types of events can you plan with Maison Opale Events?
Team-building
Company evening
What event planning services does Maison Opale Events offer?
D-day support
Event conception
Event management
6. INNOV'events Paris: for corporate events that artfully connect brands with audiences

Founded in 2010, INNOV'events is a full-service event agencies group. They work with over 70 agencies that produce more than 1000 events per year. They have worked with Lacoste, Samsung, Ibis, IKEA, and many more big names for a reason: they're one of the best groups in the events industry in Europe.
They offer services in English and French.
Headquarters: Paris
Offices: Across France
What types of events can you plan with The Oval Office?
Team-building events
Street marketing
Christmas parties
What event planning services does The Oval Office offer?
Branding
Communication services
Marketing
7. LES TÊTES DE PUB: creating expectation-defying events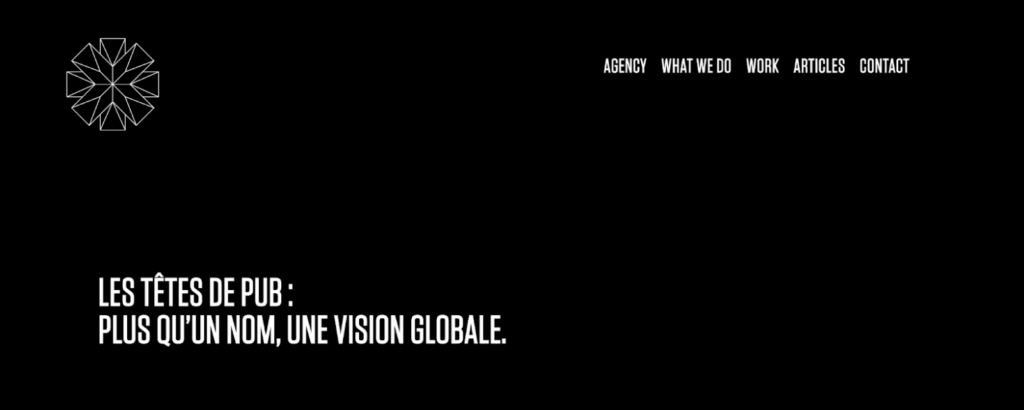 LES TÊTES DE PUB, which means "The Advertising Heads" is an advertising company that does events, advertising, and brand identity design. Established in 2017, they have already worked with brands including L'Oreal, UNICEF, and BNP Paribas.
They offer services in English, French, and Hebrew. Although they can work remotely with teams all over the world, their only physical offices are in Paris.
Headquarters: Paris
What types of events can you plan with Les Têtes de Pub?
Exhibitions
Product launches
Collaborations
What event planning services does Les Têtes de Pub offer?
Brand identity design
Advertising
Event planner services
Ensure your guests say 'oh la la' at your next event with TravelPerk
Paris is a city where you should be worrying about which macarons you want to buy next, not about the pending tasks for your event. Let these seven event planning agencies take your event from très bonne to magnifique without you having to worry about a thing.
For corporate events, make sure to check TravelPerk. Their team's know-how in all things corporate travel and their easy-to-use app will ensure you have everything you need with a few clicks, a call, and a morning croissant.
Source_link