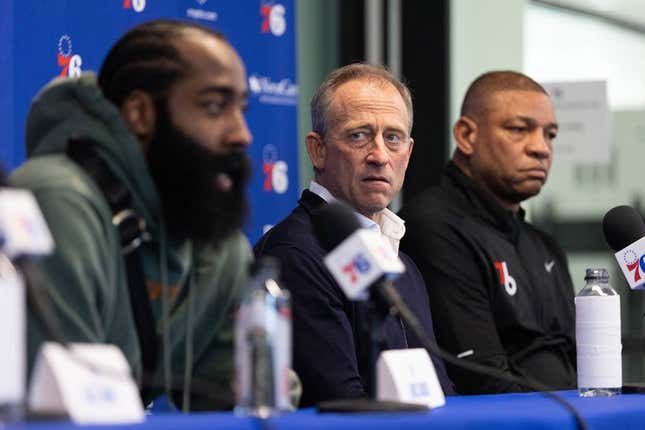 Investors from one of Colombia's wealthiest families are part of Josh Harris' $6 billion bid group to purchase the Washington Commanders, Sportico reported Thursday
Which NFL rookie wide receiver should you draft? | Fantasy Football
Alejandro Santo Domingo and his family are worth $12.2 billion, according to Bloomberg. Harris, a hedge fund manager who is majority owner of the NBA's Philadelphia 76ers and co-owner of the NHL's New Jersey Devils, is worth $7.7 billion.
Sportico reported that apartment complex magnate Mitchell Morgan of Philadelphia-based Morgan Properties is also a part of the bid group. Basketball Hall of Famer Magic Johnson, D.C.-area billionaire Mitchell Rales ($6.9 billion net worth) and investor Mark Ein previously have been reported to be a part of Harris' group.
The sale agreement was sent to the NFL last month.
If approved, the $6 billion price tag would set an NFL record for the most expensive sale in the league's history, topping last year's record-setting $4.65 billion sale of the Denver Broncos to the Walton-Penner group.
The next step is for the NFL to either send the deal back to Commanders owner Daniel Snyder and Harris with alterations, or accept it as is, returning it to the parties for final changes and signatures
Sportico reported that the NFL privately has expressed some concerns.
Any sale requires the approval of at least 24 of the league's 32 owners.
–Field Level Media