Baking has always been my favorite pastime. When I was little, I would stand in front of the oven counting down the seconds until the timer went off. Often, I was so anxious to see the finished product that I would burn my hands trying to pull the pan out on my own. (I have the scars to prove it.) The only thing that has changed is that now I remember to wear oven mitts. Measuring the perfect amounts of flour, feeling the pulse of an electric mixer, smelling an almost-done batch of blueberry muffins—it all calms me. Even if I'm baking for someone else, it's the process of baking that I love the most. Well that, and the stolen snitches of brownie batter and cookie dough. So, naturally, this hobby means that a lot of friends turn to me when they're in need of fun things to bake.
Featured image by Michelle Nash.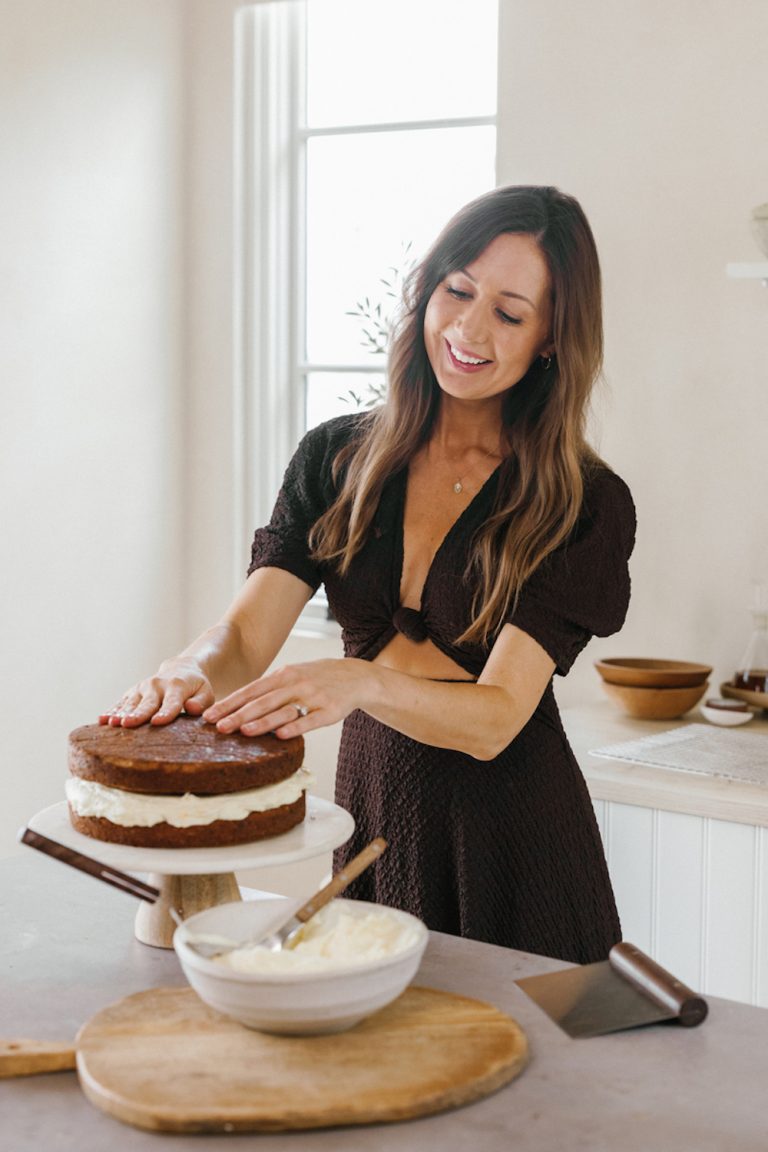 24 Fun Things to Bake (Brownies, Cakes, Cookies, and More!)
I've found that baking is the answer to most of my moods. When I'm stressed, I bake. When I'm excited, sad, or happy, I bake. But most of all, when I'm bored… I bake. A lot.
It's a wonder that my mouth isn't filled with cavities because whenever I don't know how to spend a free hour, I go ahead and preheat my oven. I wish I had a running count of the desserts I've baked (and ate) when I don't know what else to do. And of course, I have to give my sincerest thanks to all the gluten-free, dairy-free desserts out there, because they've only expanded my culinary horizons.
My biggest problem, however, is choosing what recipe to make next. Do I go for a classic favorite? Try something new? Make something up? If you're like me, this list might be your holy grail. From bread to brownies to biscuits, these are all of my favorite fun things to bake. So next time you're stumped, treat this as your boredom-busting baking bucket list.
Cookies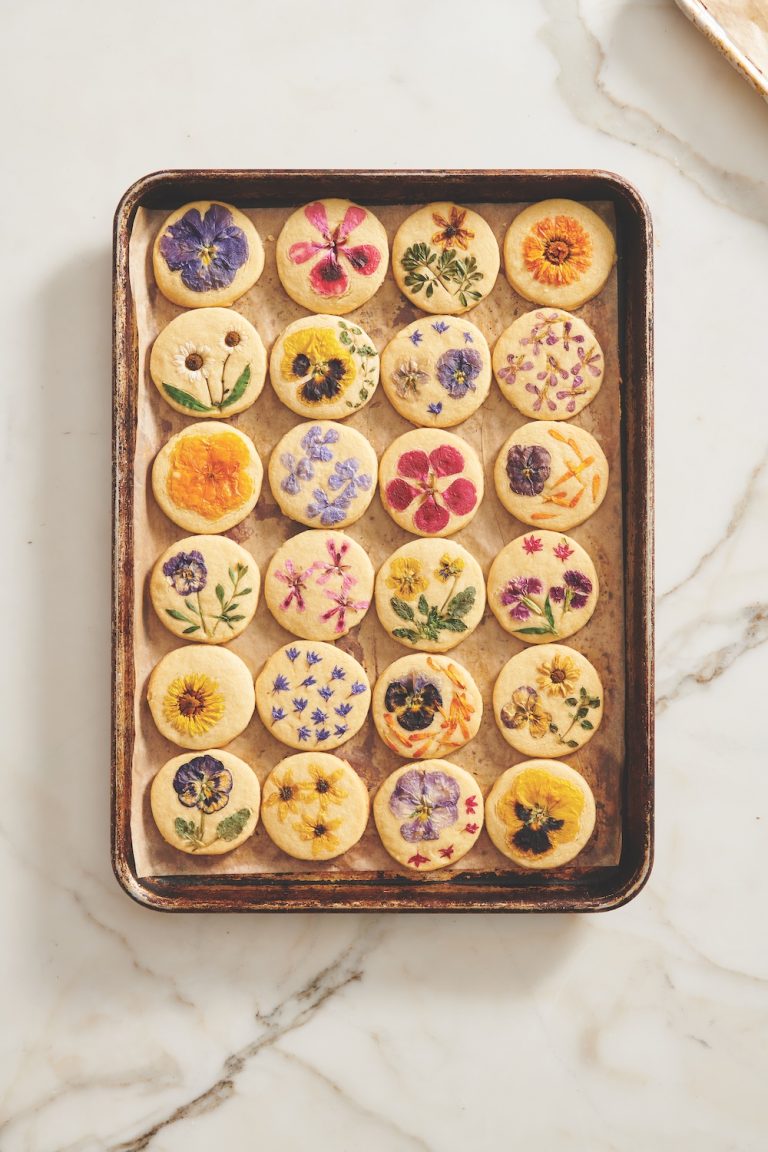 Why We Love It: This cookie combines all of my favorite spring and summer things: gorgeous botanicals, vibrant colors, and just enough sweetness to get me through the day. When I tell you that this is one of my favorite cookies that I have ever baked, I mean it. The recipe comes courtesy of chef, author, and the OG edible flower genius, Loria Stern. Trust me: these cookies went viral for a reason.
Hero Ingredient: In this recipe, edible flowers take the cake. Or, rather, the cookie.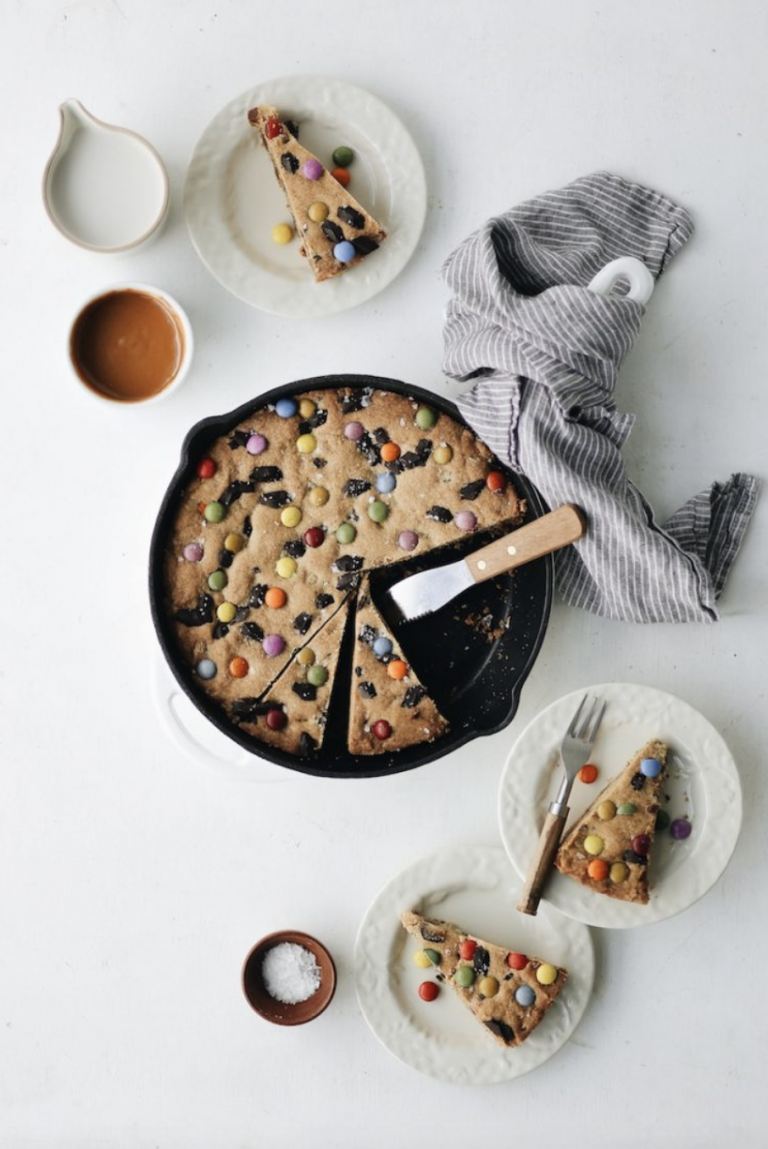 Why We Love It: If the look of this dessert isn't enough to sell you, maybe the fact that you probably already have all of the ingredients will be. This cookie skillet reminds me of the BJ's Chocolate Chip Pizookie my friends and I would order in high school, but better.
Hero Ingredient: If you want the full BJ's effect, add a scoop of ice cream to the middle and eat it straight out of the skillet.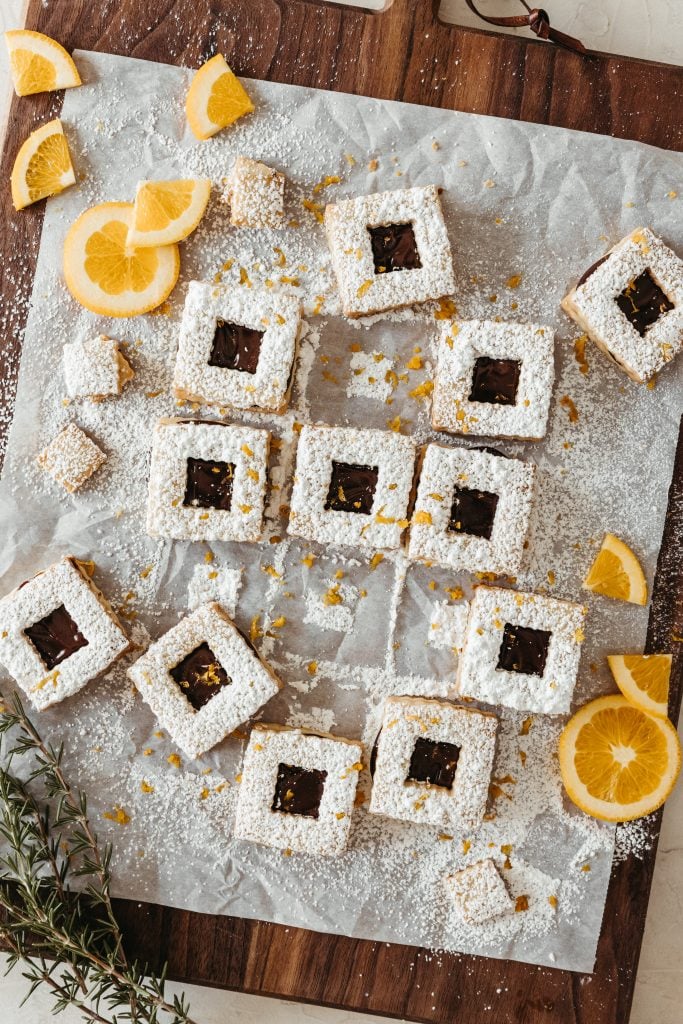 Why We Love It: These chocolatey, buttery cookies are quite possibly one of the best things that I have ever made. Period. They call for minimal ingredients and are one of my favorite fun things to bake when the weekend calls for a culinary project. Also: sandwich cookies simply reign supreme. Package some up for a beautiful homemade gift.
Hero Ingredient: The ganache's (optional) splash of Grand Marnier infuses the chocolatey filling with bright and brilliant citrus flavor.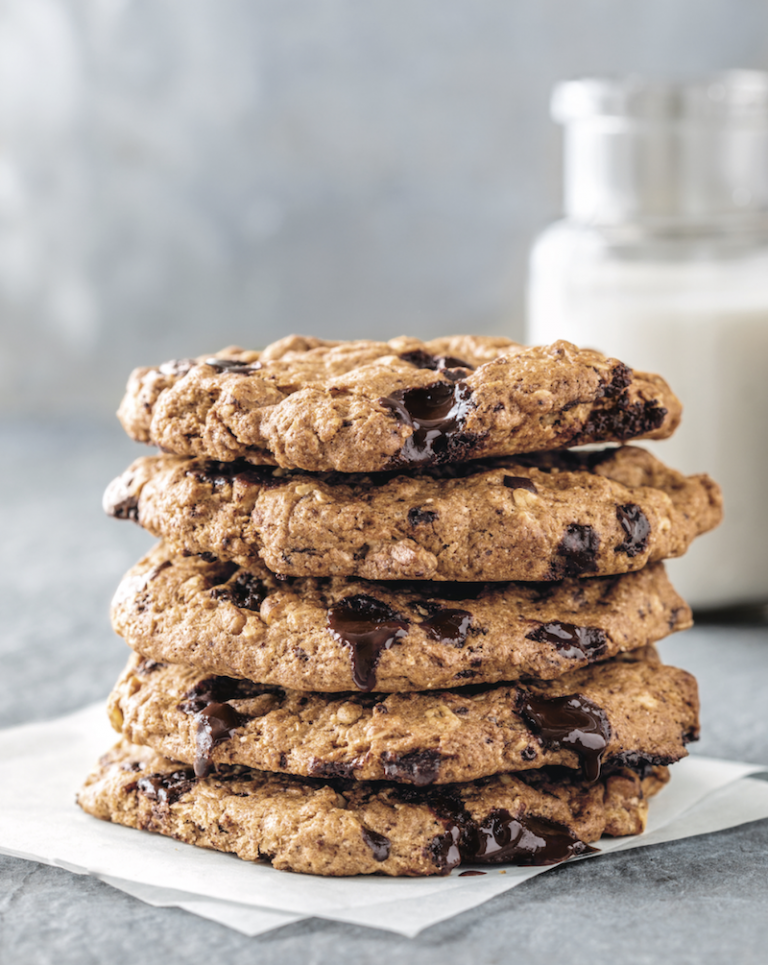 Why We Love It: I owe Camille a big thank you for tracking down this recipe. I've never met a chocolate chip cookie that I didn't like, but this one is my best friend. One of my sisters is allergic to walnuts, so I usually take those out and the recipe still holds strong.
Hero Ingredient: Again with the nuttiness, almond butter is a much-appreciated addition.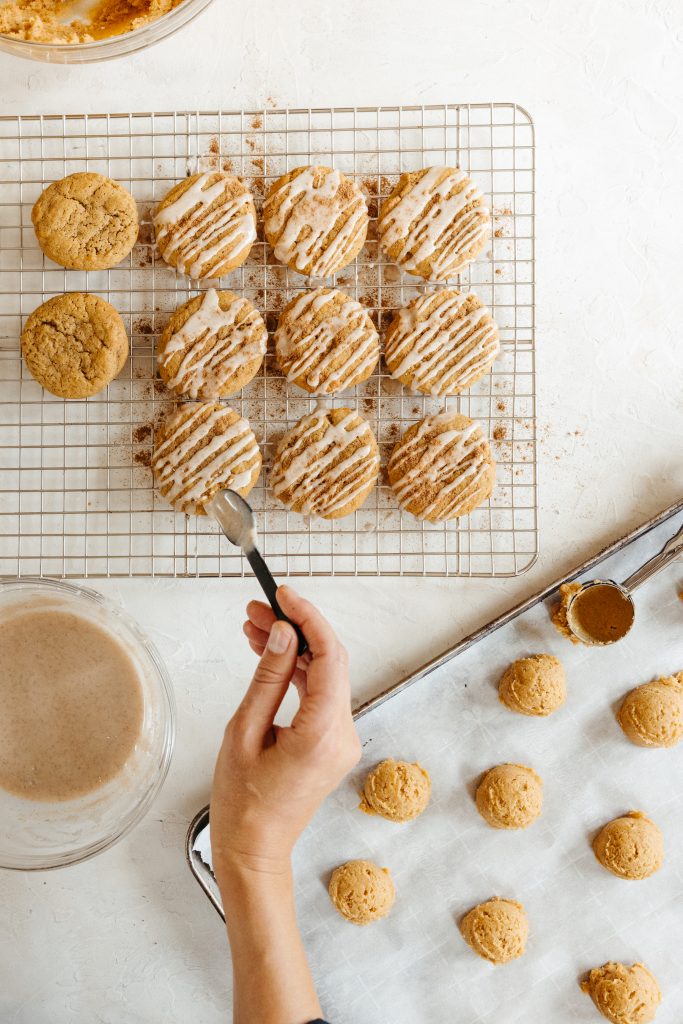 Why We Love It: Normalize eating pumpkin spice year-round. If you put a plate of these in front of me in the middle of the summer, I would not complain. These cookies are so chewy and warm, you won't either. This recipe is one of Camille's favorites—and it comes together in a single bowl.
Hero Ingredient: The cinnamon glaze amplifies those deliciously warm flavors.
Cakes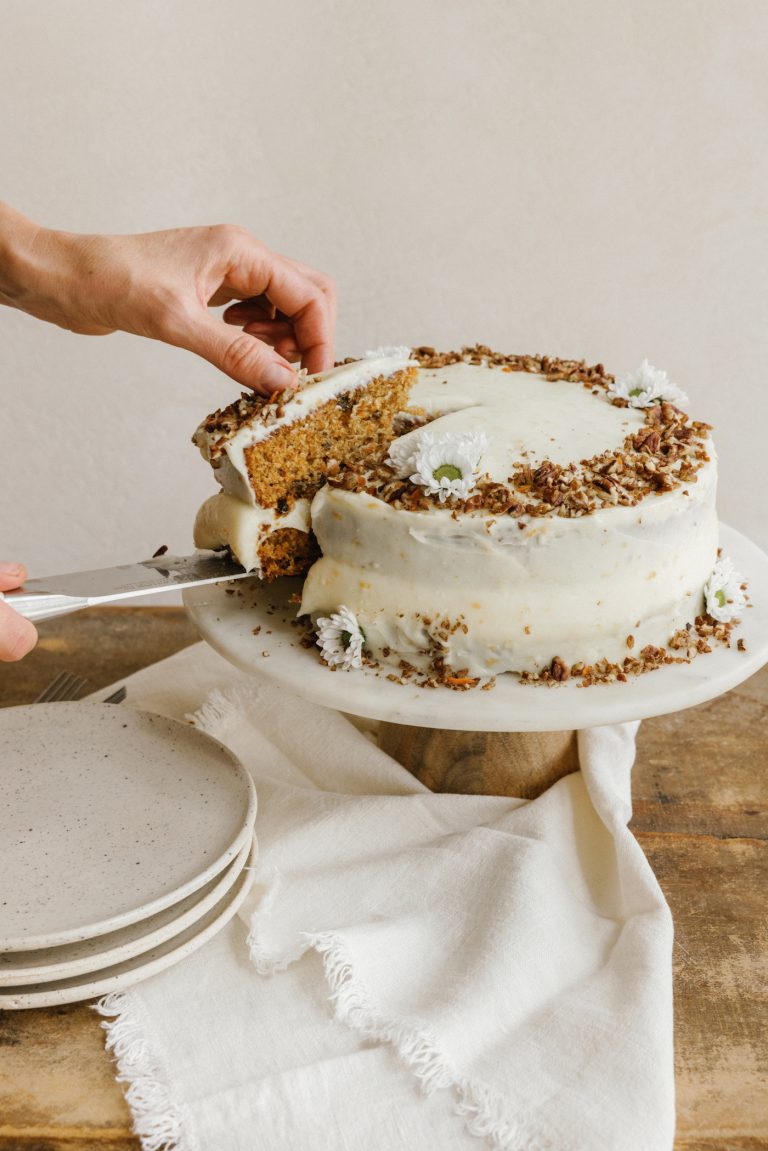 Why We Love It: This carrot cake makes the perfect centerpiece for any spring or summer celebration. It's a great birthday or shower cake that guests at any party will rave about, trust me. With its citrusy orange flavor laced throughout, trust that this is not your run-of-the-mill carrot cake. It's perfectly spiced and isn't just a vehicle for cream cheese frosting (although the topping's pretty crave-worthy, too).
Hero Ingredient: The orange zest and extract combo gives this cake all of its fresh and bright flavor.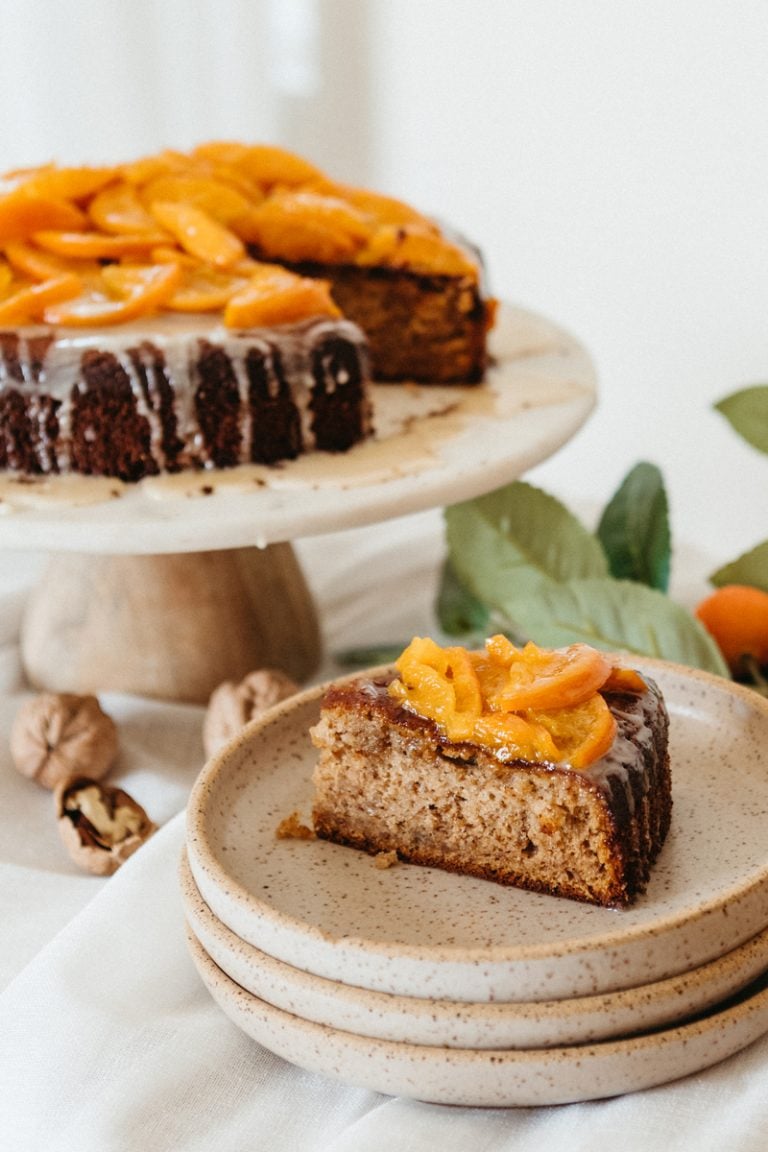 Why We Love It: While it doesn't always get the spotlight it deserves in baked goods, olive oil is my secret to helping my desserts shine. When you're working with good olive oil (this is my go-to at the moment!), the deeply complex, fruity flavor lends a nice savory touch to every other ingredient. It works with the walnuts to give this cake a light, fluffy crumb that you'll love sinking your fork into.
Hero Ingredient: While I just waxed poetic about olive oil—and it is key in this recipe—walnuts are the true winner. They allow you to use less flour, giving your cake a nutty flavor and packing it with more nutrients than you'd expect from a dessert.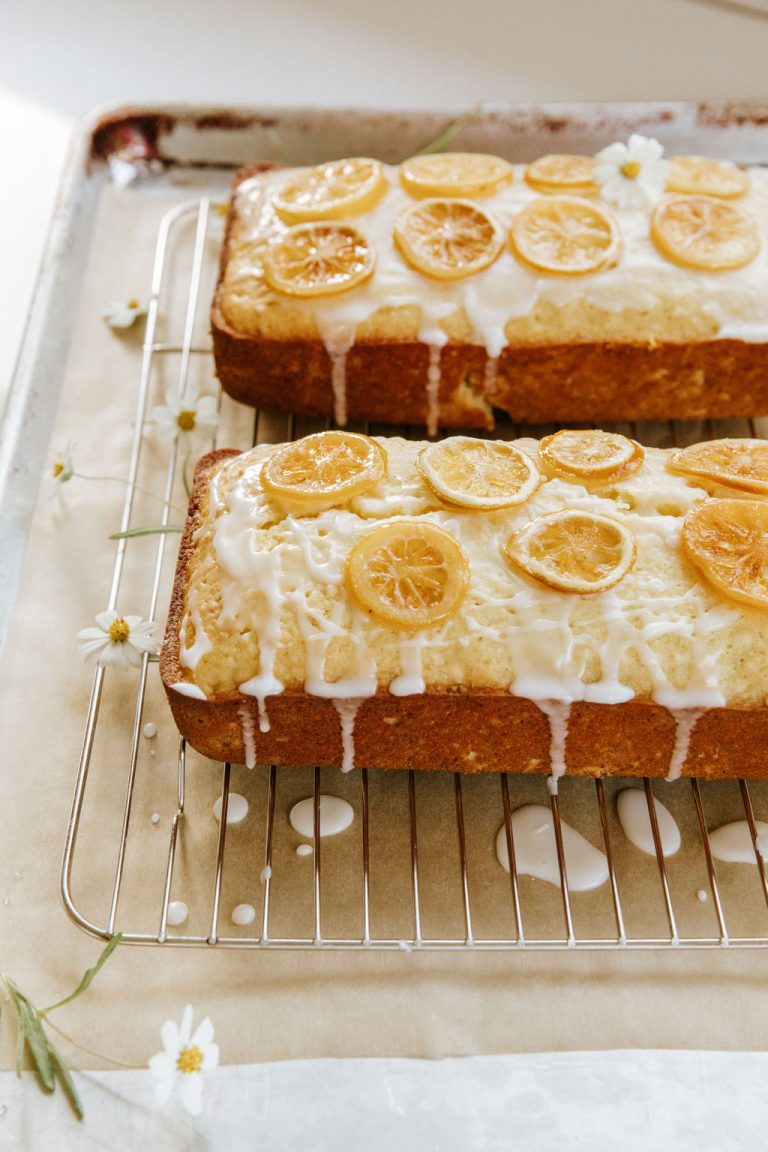 Why We Love It: Lemon ricotta is one of my favorite food pairings, and clearly, I'm not alone—this is one of our most popular recipes of all time! The cake is tender and moist, with a bright lemon flavor laced all the way through. While you can certainly purchase store-bought ricotta, this cake offers up a homemade version that couldn't be easier. And truly, it does make a difference.
Hero Ingredient: Never underestimate the power of almond extract. It brings notes of cherry, vanilla, and chocolate to this wonderfully complex cake.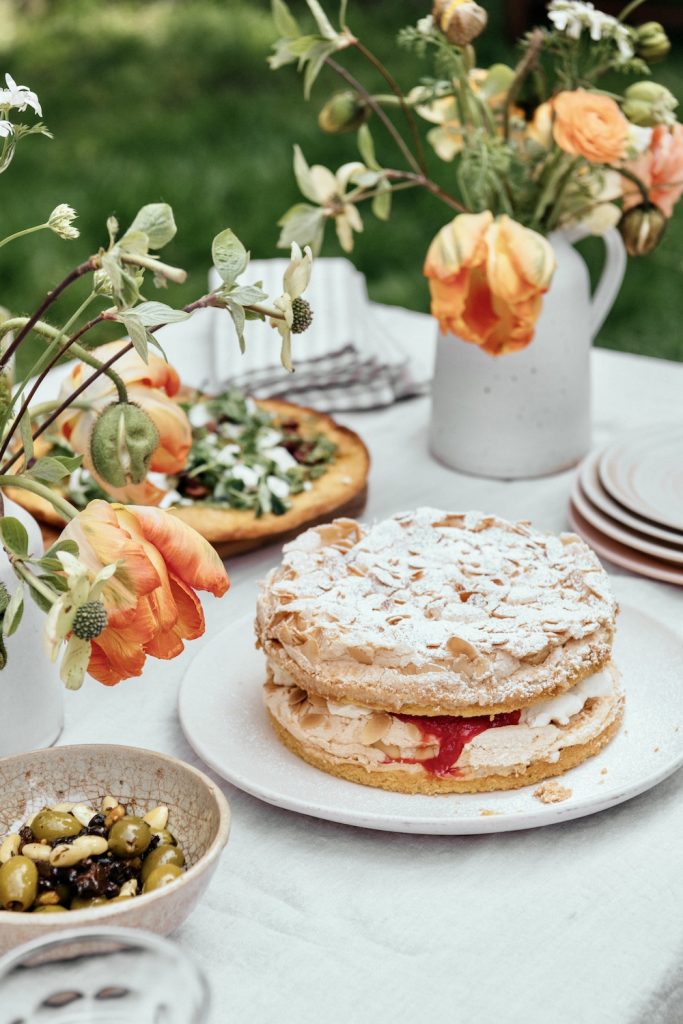 Why We Love It: This cake is so much easier than it looks and it makes the most of one of my favorite spring ingredients—rhubarb! The rhubarb compote calls for just four ingredients and is delicious spooned between the light layers of cake—sandwiched in there with freshly-whipped cream, of course. This cake's a foolproof showstopper that looks its best with a wabi-sabi vibe. (That is to say, it's all the more charming if your cake ends up a little lopsided.)
Hero Ingredient: A dusting of powdered sugar over top instantly adds a delicate, feminine charm.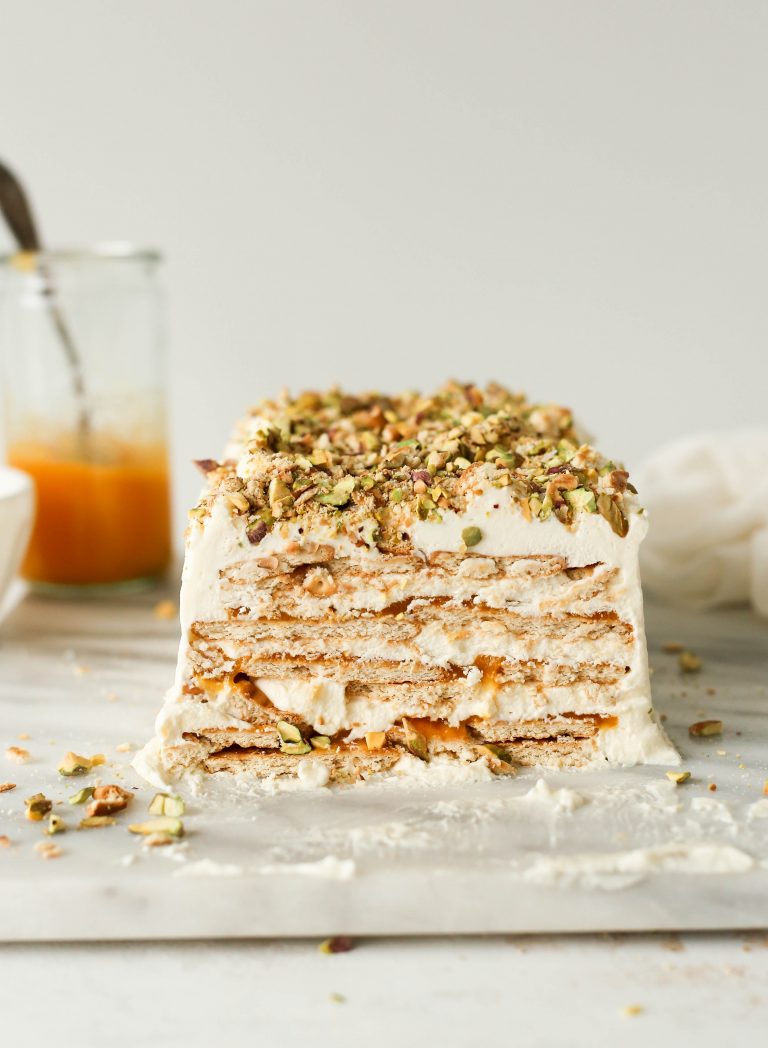 Why We Love It: My love of no-bake desserts reaches an all-time high come summer. When I want to enjoy something sweet and homemade but I can't fathom turning on the oven, this is the recipe I turn to. Layers of perfectly ripe mango, cardamom cream, and pistachio crumble come together to create a work of beauty. Serve this at your next warm-weather gathering and be prepared to hand out the recipe—your guests will be begging for it.
Hero Ingredient: Pistachios are the most underrated nut. Almond, who?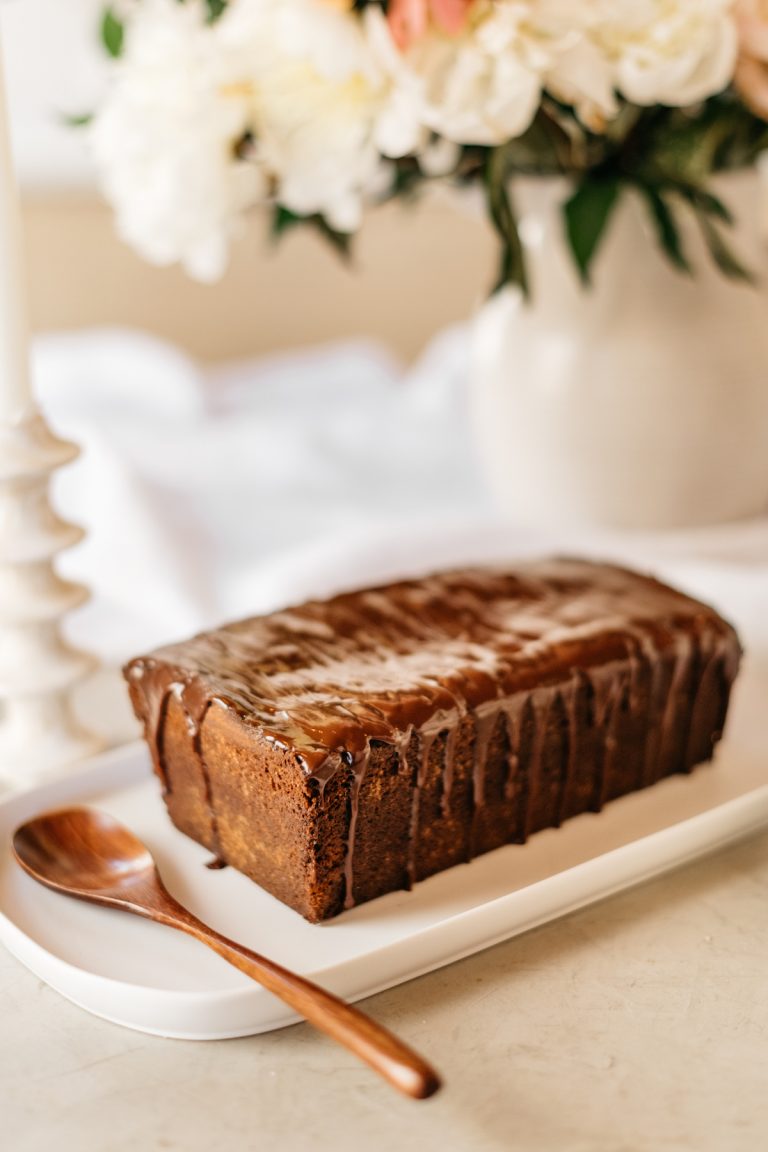 Why We Love It: One bowl, 10 ingredients, and minimal hands-on minutes are all that stand between you and this gem of a cake. The usual components play a role (butter, sugar, eggs… ) but a heavy drizzle of chocolate ganache makes this pound cake something truly special.
Hero Ingredient: Once again, the two-ingredient ganache takes things to the next level.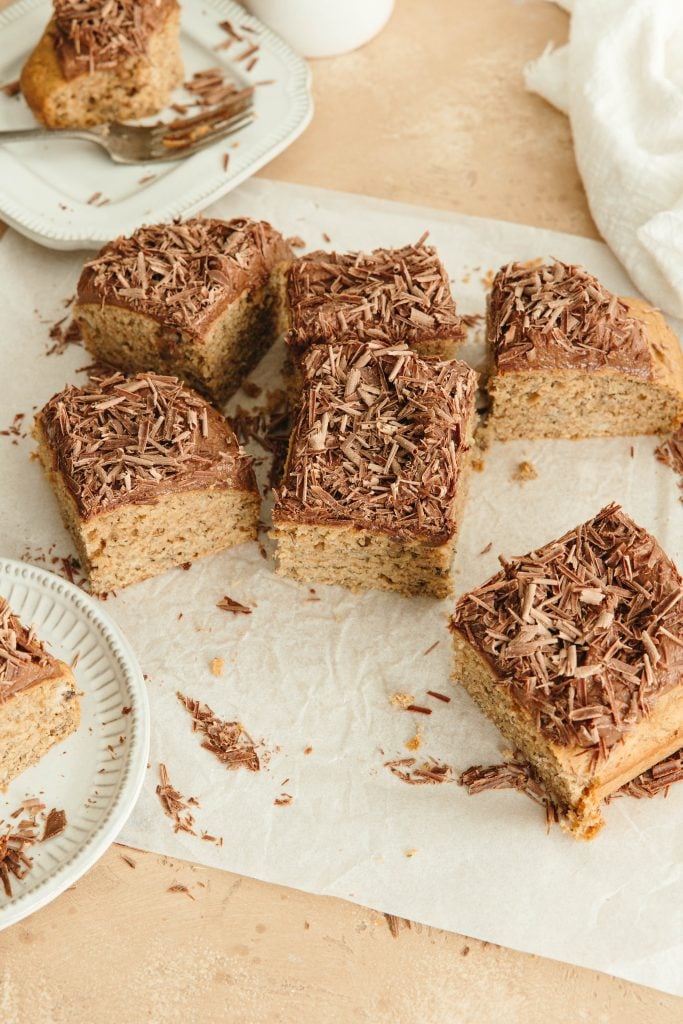 Why We Love It: While everyone was making banana bread in quarantine, I changed it up and perfected my snack cake skills. This recipe couldn't be easier to make and is perfect as an afternoon treat alongside a cup of tea. (Or for breakfast with your coffee—I won't tell.)
Hero Ingredient: You can top your snack cake any way you'd like, but I personally opt for a lighter frosting that elevates the entire thing. This two-ingredient frosting is always the answer.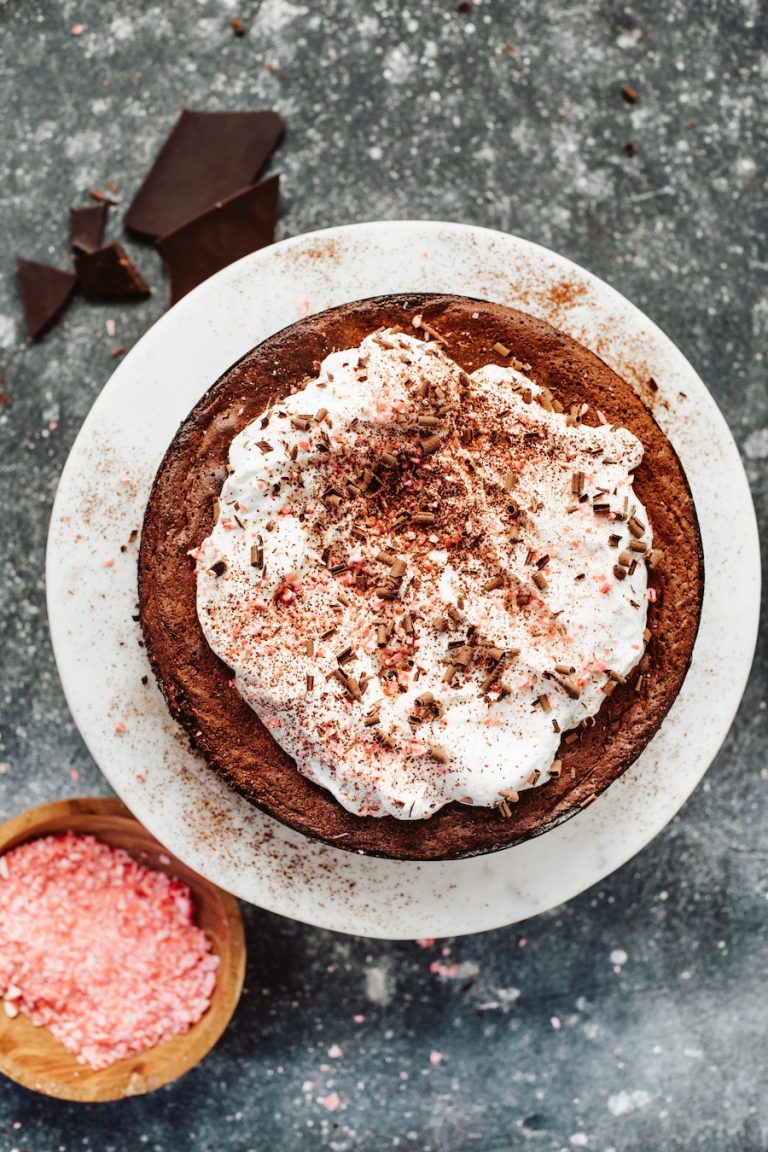 Why We Love It: If I haven't made it clear already, I'm a big chocolate fan. I've long obsessed over flourless chocolate cakes for their pudding-like forkfuls, and this one is beyond moist. It's like a giant, gooey, undercooked brownie with a crispy top layer—aka heaven.
Hero Ingredient: Peppermint extract equals instant festivity.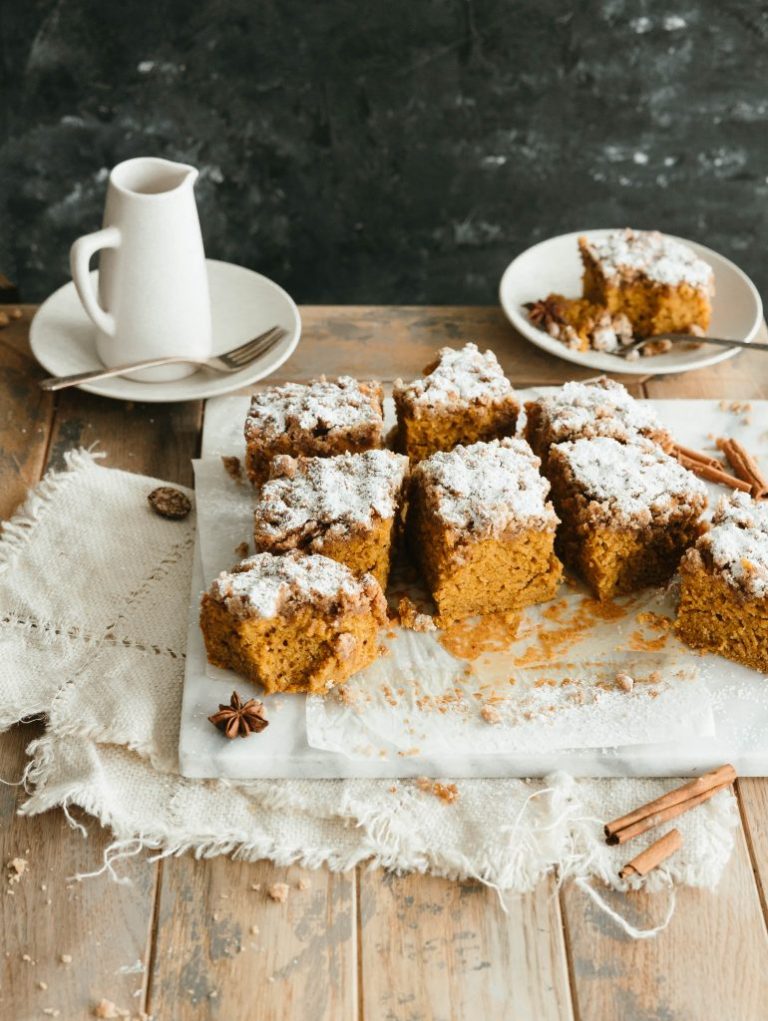 Why We Love It: Snack cakes are the best of both worlds, drawing upon the classic construction of my favorite dessert while also being a perfect in-between-meals bite. I'll happily defend my opinion that pumpkin belongs in our treats all throughout the year, but this cake is particularly special when the first chill sets in and all you crave is comfort. The crumble topping is reminiscent of my favorite coffee cakes—meaning yes, I will be enjoying this for breakfast.
Hero Ingredient: This spice blend is this snack cake's star. Cinnamon, ginger, nutmeg, and cloves. Enough said.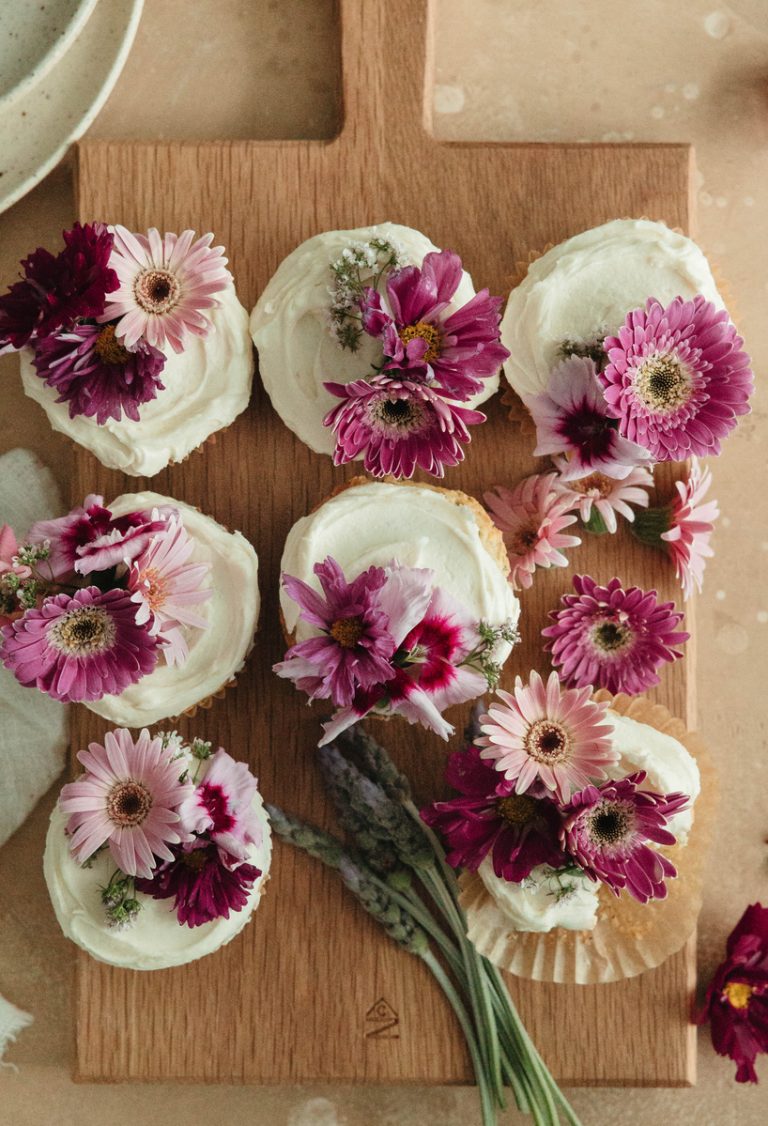 Why We Love It: When it comes to fun things to bake, I'm all about finding the perfect crossover recipes that draw equally upon flavor and presentation. These muffins are truly a work of art, highlighting beautiful (edible) blooms that make for a simple standout topping. And yes, while these definitely look like cupcakes—and taste like them—there's nothing stopping you from enjoying them for breakfast.
Hero Ingredient: Greek yogurt yields a tender crumb while also bringing a nice bit of tang to every bite.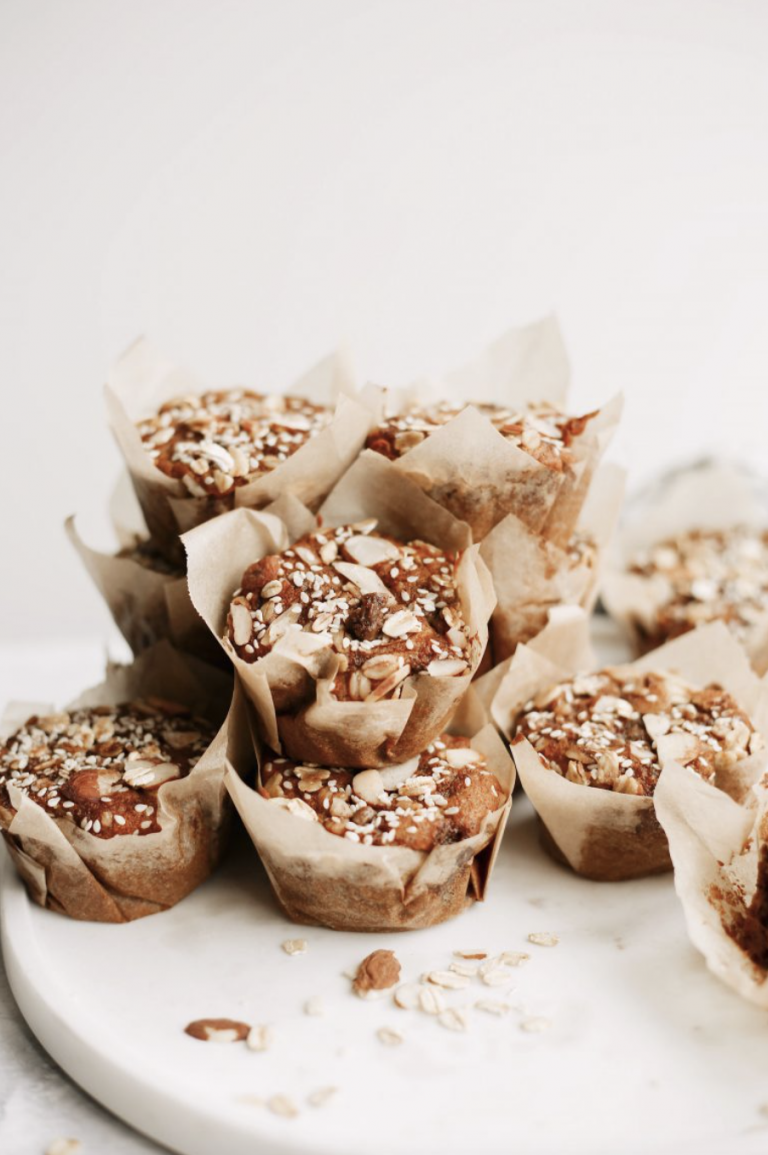 Why We Love It: I tend to always buy bananas but never use them up in time. It used to be frustrating, but this recipe is the perfect solution. These banana muffins are so easy to make and filling. They are perfect for breakfast on the go.
Hero Ingredient: That crumble on top is to die for. You just can't beat that texture or flavor.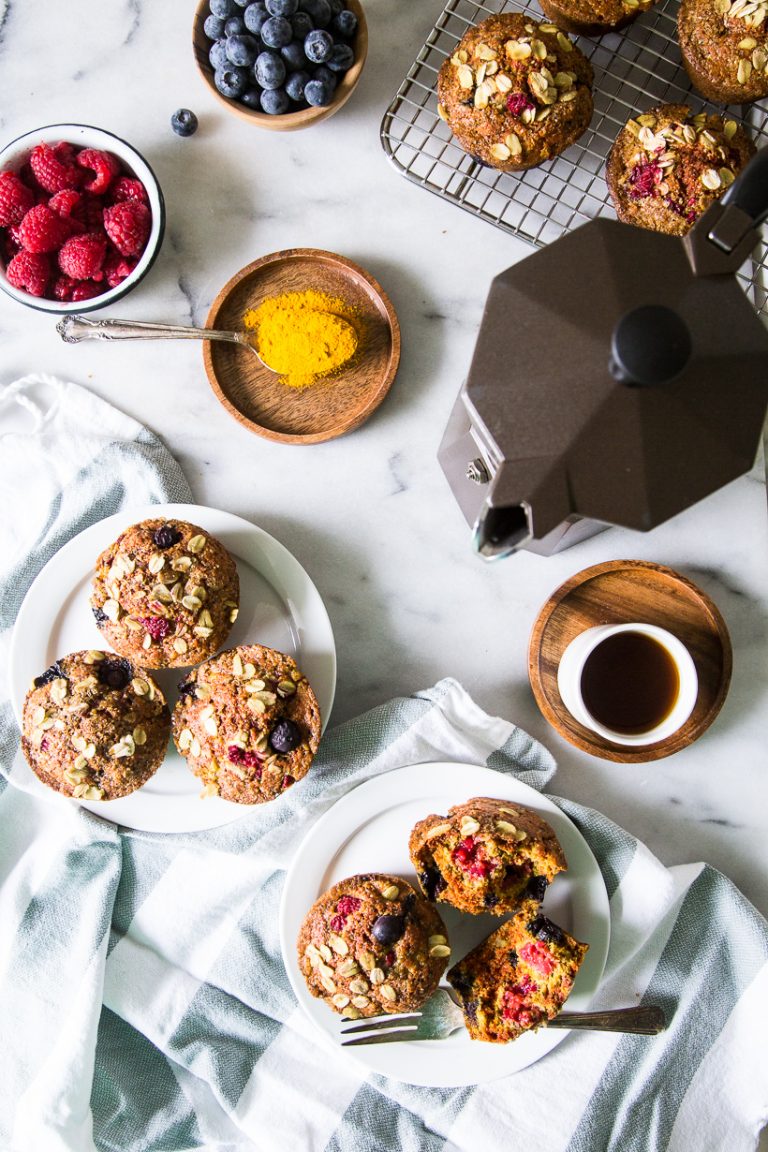 Why We Love It: Bake these on Sunday and thank me when you're grabbing one on your way out the door every day of the week… and another one when you get home. These muffins are simple to make and packed with plenty of good-for-you ingredients (turmeric, cardamom, walnuts, chia seeds, berries—the list continues.) They're the perfect breakfast or anytime snack.
Hero Ingredient: Turmeric is responsible for these muffins' gorgeous golden hue.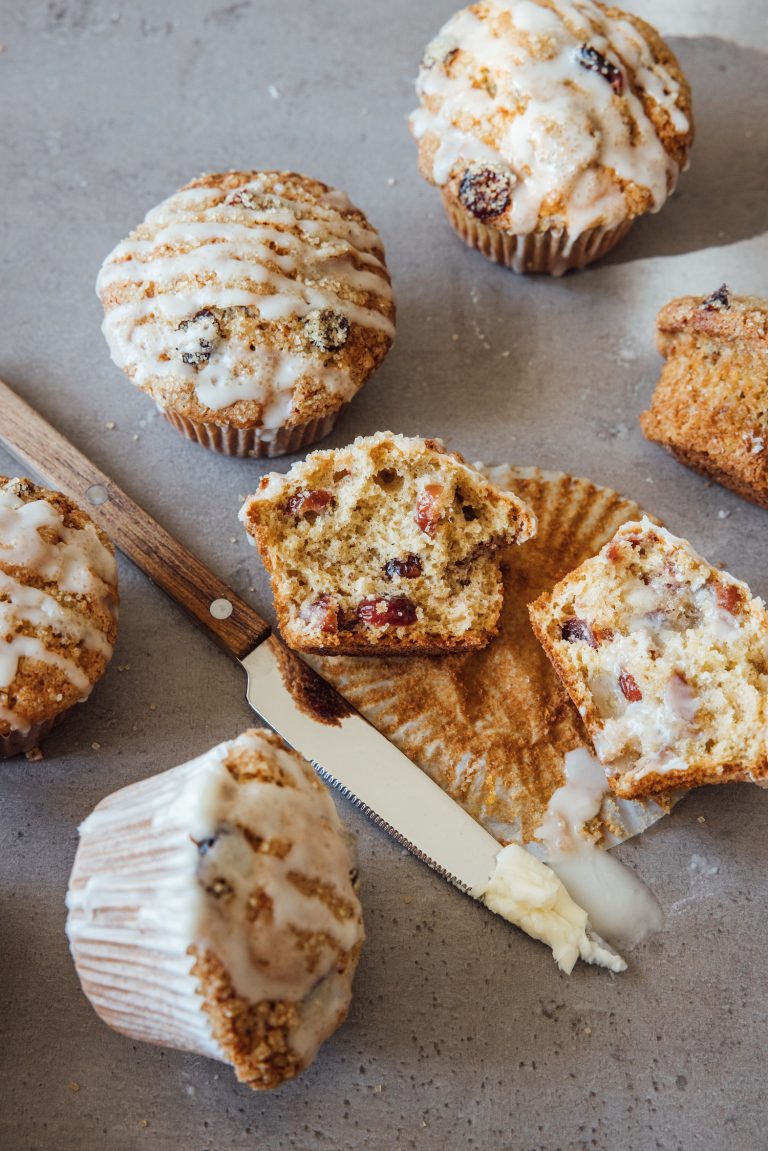 Why We Love It: Cranberry orange is a flavor match made in heaven. There's something about the tangy bursts of jammy berries paired with orange's citrusy zest that always sends me back for more. Wrapped in a buttery batter and laced with a simple orange glaze, these are the ultimate grab-and-go breakfast.
Hero Ingredient: Sprinkle on plenty of coarse sparkling sugar to help your muffins shine all the more.
Bars, Biscuits, and Brownies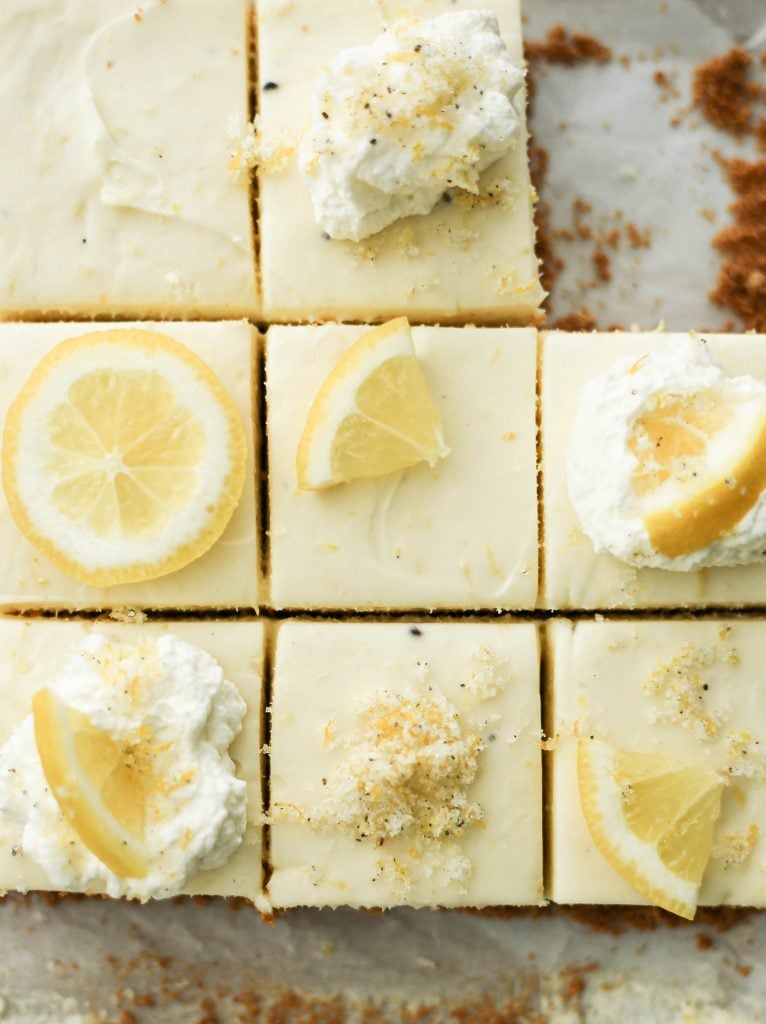 Why We Love It: Okay, so I know you don't technically bake these, but I couldn't leave them off the list. Since our food editor, Suruchi, developed this recipe last year, I've made these bars upwards of 10 times. The spice-to-sweet-to-citrus ratio is beautifully balanced and the cookie crust serves as a delicious, buttery base. What more could you want for your go-to spring treat?
Hero Ingredient: Ground your cardamom fresh. Trust me, the flavor is worth the bit of extra effort.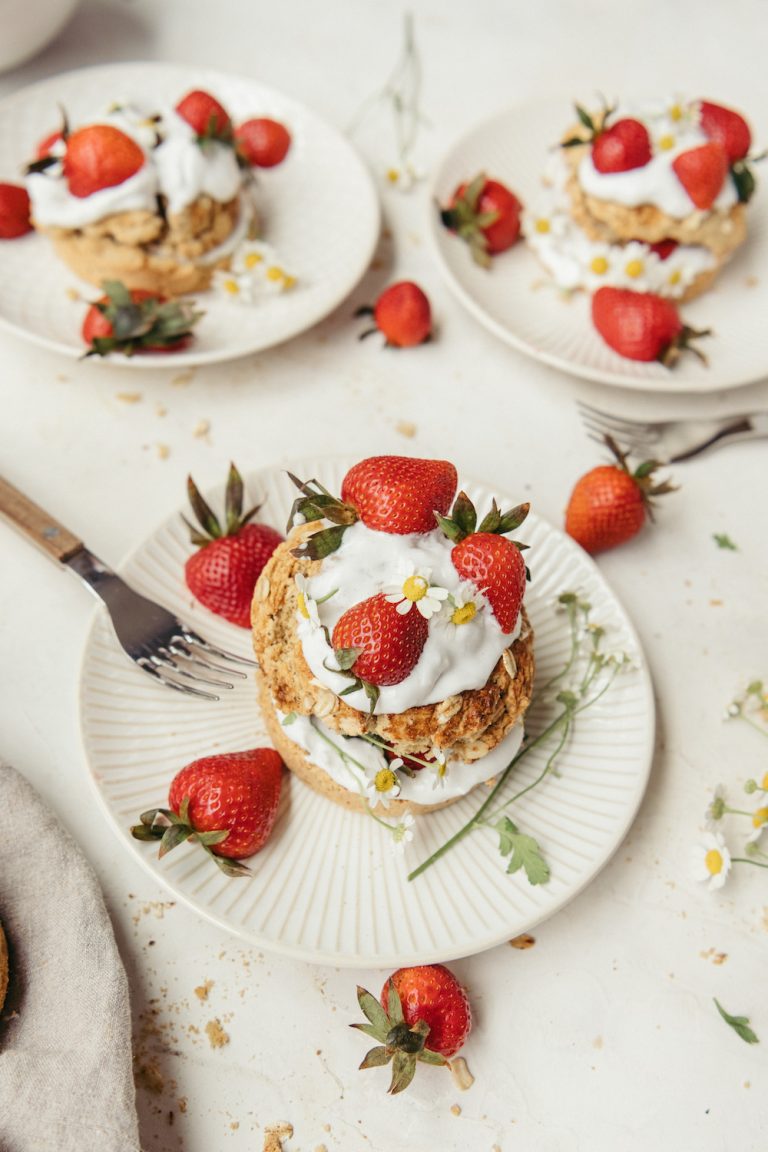 Why We Love It: I never knew that homemade biscuits were so easy to make until I tried this delicious gluten-free version. They are so life-changing and make my favorite summer dessert all the better. (Seriously, my mouth is watering as I write this.) If I could wake up to the smell of these in the oven every day, I would. If you're not feeling the whole shortcake construction, simply warm one of these biscuits in the oven and enjoy with butter and jam.
Hero Ingredient: But nothing really beats pairing these biscuits with dollops of dairy-free whipped cream. Coconut cream is your sweet-and-tangy solution to making this entire dessert dairy-free.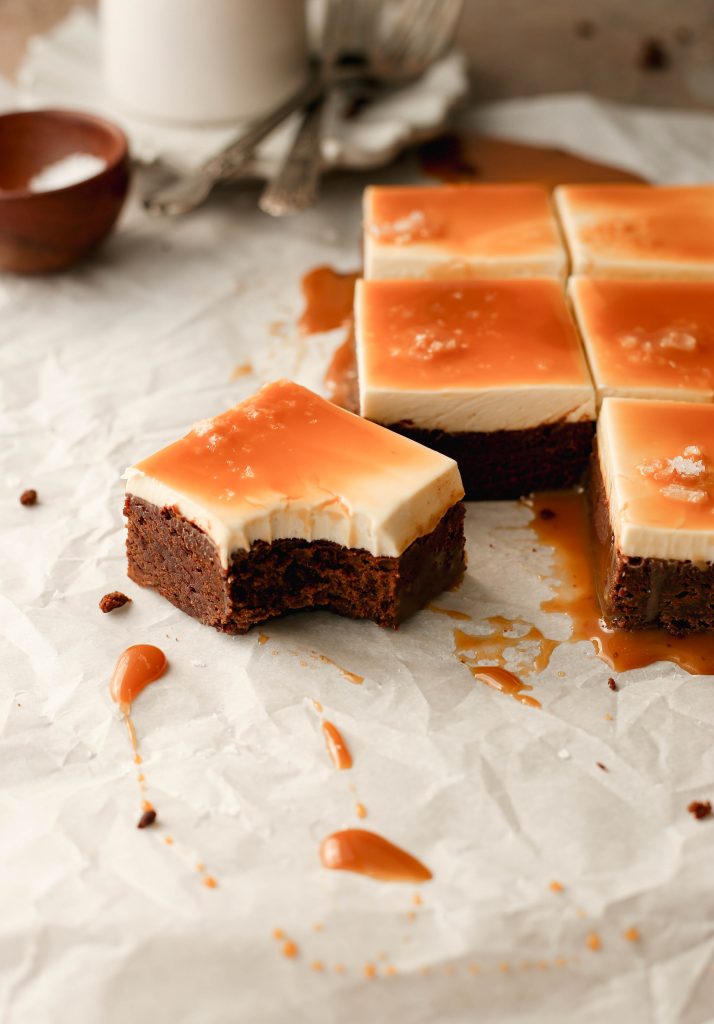 Why We Love It: Cheesecake was never my thing—that is, until these brownies came into my life. Be warned: these are decadent and I guarantee you'll be satisfied with one. Layers of rich, chocolatey brownie, tangy-sweet cheesecake, and a salty caramel topping come together for the dessert you've always dreamed of (just me?). This is not your mother's cheesecake—nor brownie, for that matter.
Hero Ingredient: Always, always, always: add espresso powder to your brownies.
Why We Love It: These brownies might be gluten- and dairy-free, but you would never know it. A mixture of oat flour and almond flour deliver a moist crumb while flax eggs serve as the perfect egg substitute. (Not to mention, they add a healthy dose of fiber to the mix!) I serve these with dairy-free vanilla ice cream and the combination of rich chocolate and cool vanilla is to die for.
Hero Ingredient: If you haven't heard, sea salt is the key to balancing out all the flavors in every baked good.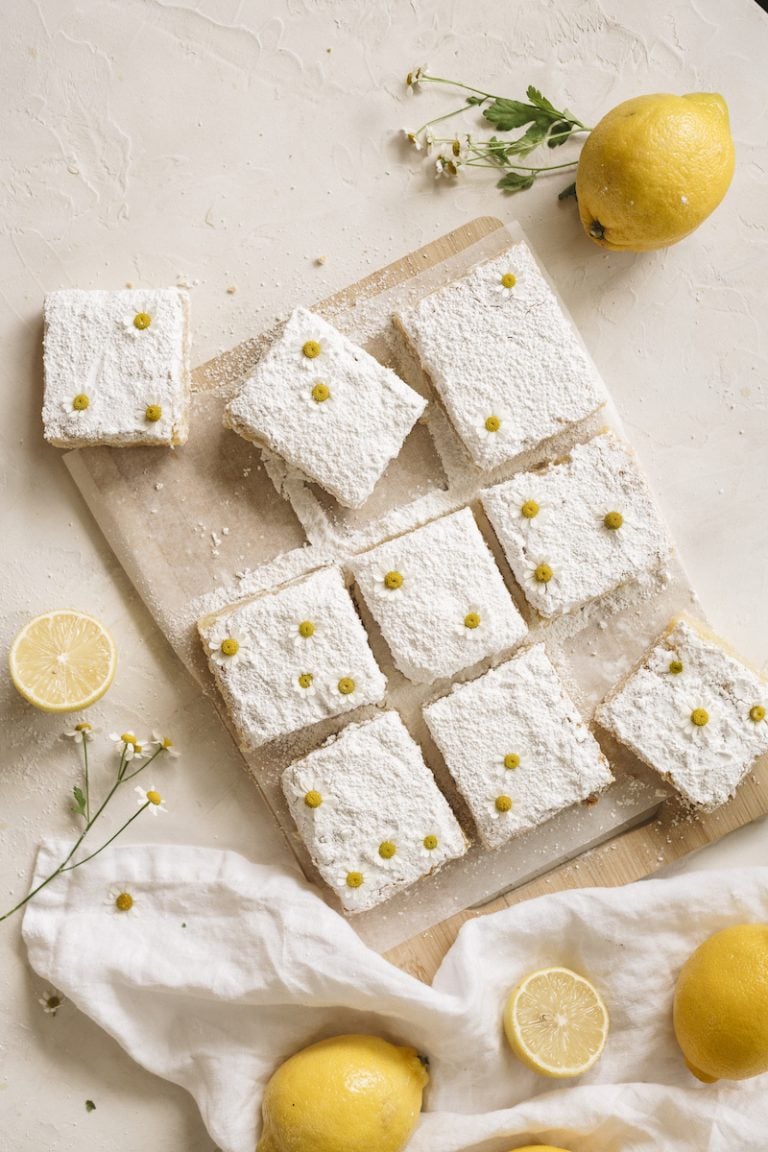 Why We Love It: Lemon bars are a classic that I feel obligated to eat in abundance when spring and summer come around. Luckily, this recipe features a gluten-free crust so everyone can indulge. Gluten-free graham crackers help these bars come together in a snap, so you can easily whip them up and enjoy at your leisure.
Hero Ingredient: I'm tempted to say lemon, but it's the eggs in the filling that give these bars their rich flavor.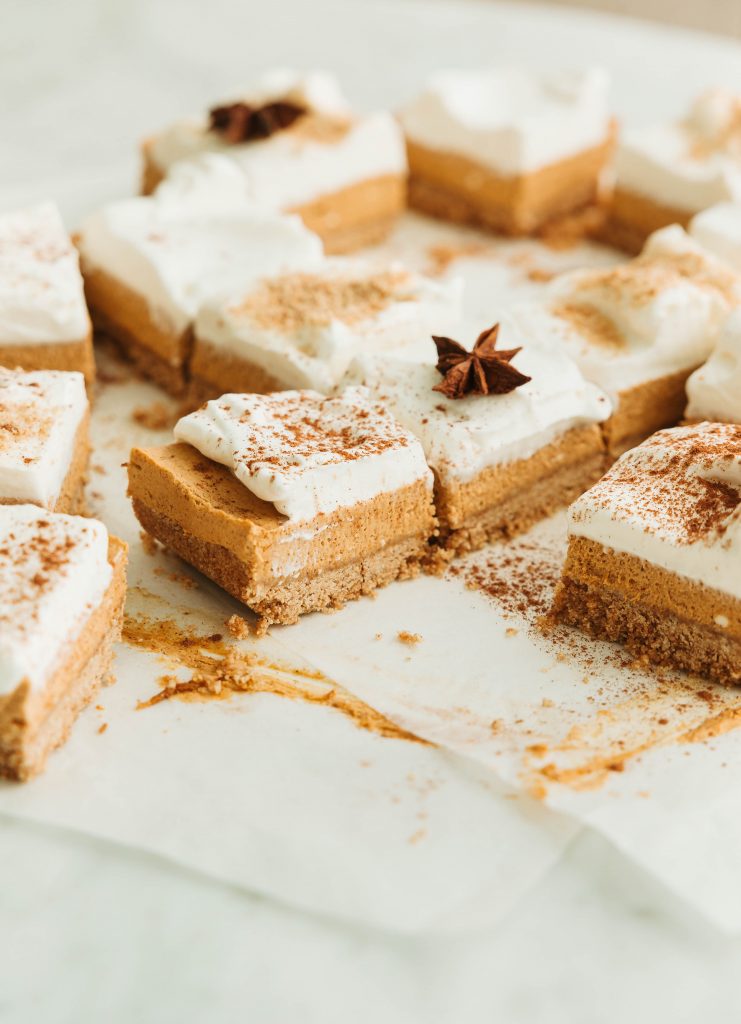 Why We Love It: Can you ever have too many pumpkin recipes in your life? I think not (clearly). I'll happily snack on these bars all throughout the day, any time of year. The entire batch will disappear before your eyes. One for breakfast, one as a snack, another after dinner…
Hero Ingredient: Pumpkin butter, whether store-bought or homemade, is the secret to making these perfectly sliceable bars.
This post was originally published on March 21, 2021, and has since been updated.