One of the great things about apps that facilitate communication on smart devices is that you can block contacts. Whether it's annoying people who might be stalking you online or companies looking to sell you products, you can easily block all of them. And it's not just instant messaging apps or social networks that let you block contacts. You can block contacts in Gmail, too, one of the most popular email clients in the world.
Blocking a person in Gmail is the next step you should consider if you've already blocked them in instant messaging apps like WhatsApp or social apps like Twitter or Instagram. It adds another layer of safety, as the person contacting you on mobile apps might also do it via Gmail.
A distinct benefit of blocking email addresses in Gmail concerns companies that are looking to sell you products. You can always unsubscribe from their newsletters. And you can report those emails as spam, and Gmail will handle future emails accordingly. But blocking them is another good option.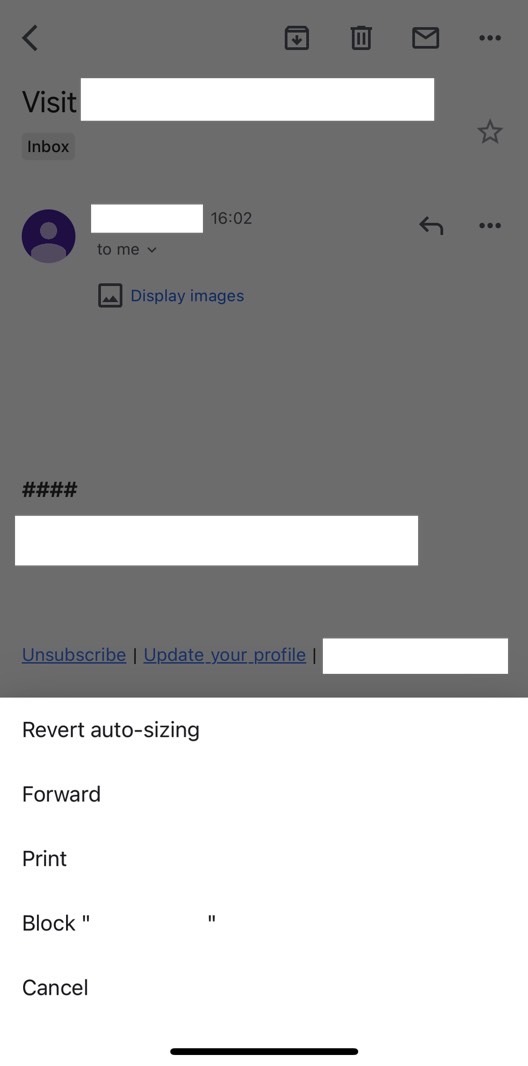 Blocking contacts in Gmail is incredibly easy, whether you use the iPhone or Android app or log into Gmail in a web browser.
Here's how to block someone via the Gmail mobile app (image above):
Open a recent email from the person you want to block
Tap the horizontal three dot menu
Choose Block contact name from the list of options
The same process is available on Gmail from the web (image below). Here's how to do it:
Open a recent email from the person you want to block
Tap the vertical three dot menu
Choose Block contact name from the list of options
What happens next?
Once that's done, all future emails from the blocked contact will automatically move to Gmail's Spam folder. The old emails will stay in the inbox, assuming you don't delete them.
You can continue to email the person you've just blocked. And you'll receive emails from them. Gmail will not inform the other person that they've been blocked.
But it's up to you to choose when and if to interact with that person. Just remember that the chats are now saved in the Spam folder. And they might be periodically deleted.

If you decide to unblock a person at any point down the road, you can do it from the mobile or desktop version of Gmail. As Guiding Tech points out, only the desktop app will list the blocked Gmail contacts.
Load Gmail in a web browser, tap the Settings icon, and choose See all settings from the menu. Then, go to Filters and Blocked Addresses, and you'll find the blocked contacts at the bottom of that page. Unlock anyone you want to resume communication with.
The downside of blocking someone's Gmail address is that they can easily create a new one. In contrast, blocking a phone number in a chat app or a social media profile is a more efficient way to deal with an annoying contact.
Also, blocking someone in Gmail isn't a blanket block for other Google services. The same contact might be able to reach you via other Google products.