Charles Leclerc has defended Ferrari's strategy decisions at the Monaco Grand Prix as rain caused havoc in the middle of the race.
Leclerc and team-mate Carlos Sainz were among the final drivers to make the switch from dry to intermediate tyres, when rain hit the streets of Monte Carlo with 25 laps to go.
Both drivers lost any chance of the podium as a consequence as they finished in sixth end eighth.
"We have done mistakes on strategy in the past. I don't think this was a mistake," Leclerc told Sky Sports F1. "In those conditions, you have more probability of having a safety car, with so many cars on slicks in the rain.
"So we were waiting for a safety car by someone making a mistake. That didn't happen and that's it. With the benefit of hindsight, stopping before was the right decision."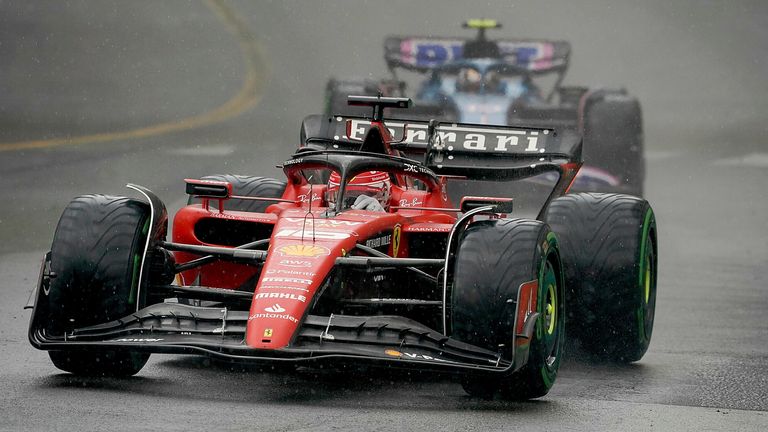 Sainz surprised by timing of first pit stop
Sainz was left frustrated on the team radio following his first pit stop because he didn't understand why Ferrari pitted him so early.
The Spaniard started on the hard tyres and reacted to the pit stop of Esteban Ocon, who he was battling with, by stopping on Lap 33 for the mediums.
He came out behind the Alpine driver and was forced to double stack behind Leclerc later in the race when switching to the intermediates.
"The first pit stop surprised me because I was on a very quick in lap on the hard tyre, thinking I was going to extend and overcut Esteban," said Sainz. "We boxed and were one second behind which I didn't get.
"With the pit stop and rain coming, I thought we were going to use the hard for a bit longer. The second stop was one lap too late but that was probably my fault, trying to compensate the frustration from the first stop by trying something differently and I got it wrong."
Ferrari told Sainz to pit to stay ahead of Lewis Hamilton, but the 28-year-old said he "didn't care" about the Mercedes driver on the team radio. Team principal Frederic Vasseur defended Ferrari's decision to pit Sainz when they did.
"I think it was a good strategy because when we asked him to pit, it was to cover Hamilton. It was to avoid losing the position against Hamilton," said Vasseur.
"It was the good goal because position is key on track. We would have been better off to extend if we were not at risk from Hamilton. But in this situation, I think it was the good call.
"Then we can discuss about when the rain came, it was a bet [gamble] from both sides but I have no regrets on this because we didn't lose positions at this stage."
Vasseur apologises for Leclerc grid penalty
Leclerc qualified third, but started sixth due to a three-grid place penalty for impeding Lando Norris in Q3 on Saturday.
Norris was on a flying lap and came across Leclerc in the tunnel, so had to abort his lap. The stewards deemed Leclerc at fault and Vasseur says Ferrari will learn from the mistake.
"Under the tunnel, Charles was not able to see in the mirror where was Norris, and if you tell him after the tunnel he can see where is Norris, and avoid to be on the line. Also, the line under the tunnel is not very clear," explained Vasseur.
"But we made a mistake yesterday clearly and this cost us a lot because I think starting from P3 it could have been another race, but we have to learn from it."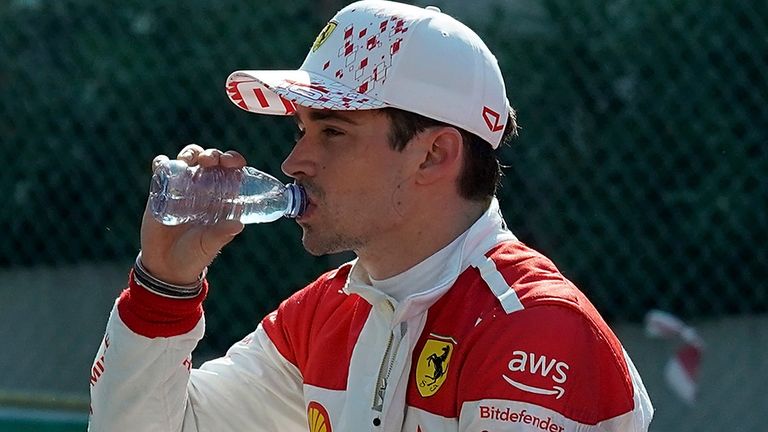 The Ferrari boss added: "He's been a bit frustrated in Monaco for a couple of years now and for sure Saturday was tough.
"It was tough first to lose the pole position for one tenth or something like this, to lose the first row for two hundredths, and then the call.
"What can I do else than apologise on behalf of the team and to understand how we can do a better job, and to improve the communication between the pit wall and Charles in this condition, but on both sides.
"I think it's also due to the circumstances where it's happened, into the tunnel and so on. But, we have to avoid to try to find excuses because it's the worst way if you want to improve, we just have to correct."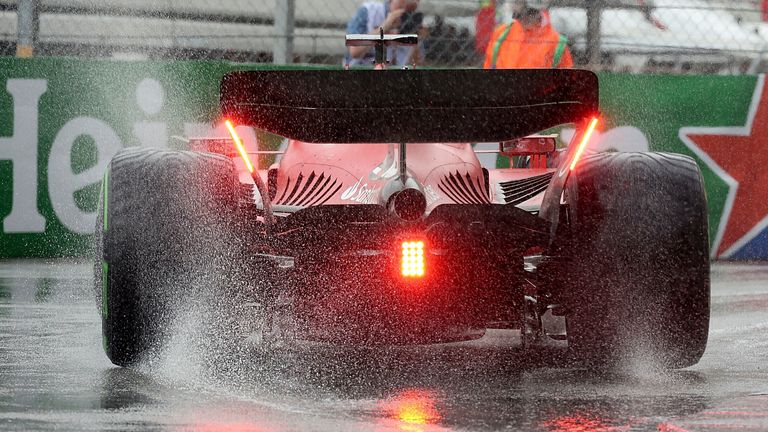 Do Ferrari have a fundamental strategy problem?
Twelve months ago, Ferrari were in a title fight with Red Bull but their championship challenge slowly faded away when a run of reliability issues and strategy mistakes cost them key points.
Over the winter, their head of race strategy, Inaki Rueda, was moved to a factory role and in came Ravin Jain.
Prior to the Monaco GP weekend, Leclerc told Sky Sports F1's Martin Brundle that Ferrari are in a better position, strategically, compared to last year.
Asked about the 2022 Monaco strategy mistake, which cost Leclerc the win, the Monegasque answered: "Of course, you learn from mistakes and as a team, we have changed quite a lot of things in terms of taking decisions.
"We are in a much better place and I'm confident this won't happen again."
Sky Sports F1's live Spanish GP schedule
Thursday June 1
2pm: Drivers' Press Conference
Friday June 2
8.50am: F3 Practice
10.00am: F2 Practice
12pm: Spanish GP Practice One (session starts 12.30pm)
1.55pm: F3 Qualifying
2.50pm: F2 Qualifying
3.45pm: Spanish GP Practice Two (session starts 4pm)
5.15pm: The F1 Show: Spain
Saturday June 3
9.25am: F3 Sprint
11.15am: Spanish GP Practice Three (session starts 11.30am)
1.10pm: F2 Sprint
2.15pm: Spanish GP Qualifying build-up
3pm: Spanish GP Qualifying
6.15pm: IndyCar – Detroit GP Qualifying
Sunday June 4
8.50am: F3 Feature Race
10.20am: F2 Feature Race
12.30pm: Grand Prix Sunday Spanish GP build-up
2pm: THE SPANISH GRAND PRIX
4pm: Chequered Flag Spanish GP reaction
5.45pm: Indy NXT – Detroit GP
8pm: IndyCar – Detroit GP
Will Red Bull's winning run in F1 2023 continue at the Spanish GP? Watch all the action live on Sky Sports F1 from June 2-4 Get Sky Sports