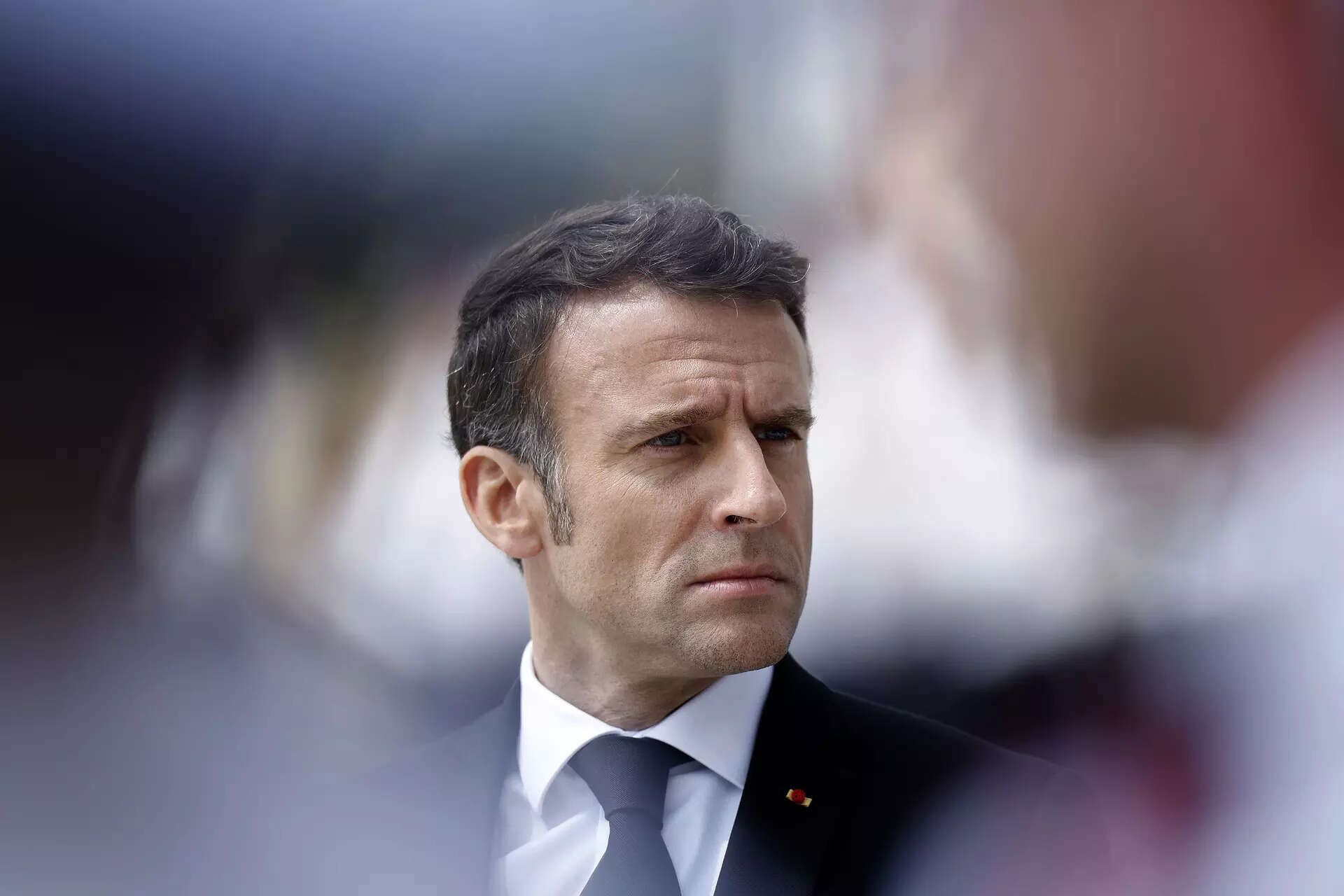 PARIS: Emmanuel Macron said Russia's invasion of Ukraine has reawakened the North Atlantic Treaty Organization almost four years after the French president branded the military alliance brain dead.
"In December 2019, I had harsh words for
Nato
, underlining at the time the divisions that existed at its heart between Turkey and several other powers by speaking of brain death," Macron said in a speech at the GLOBSEC summit in Bratislava on Wednesday. "I could say today that
Vladimir Putin
has revived it with the worst of electroshocks."
Macron angered some allies, especially in Eastern Europe, at the time with his criticism of Nato as he pushed for Europe to build up its own defense capabilities and a more independent foreign policy. Then-President Donald Trump was pushing member countries to bolster military spending and slammed the comments as "very nasty."
The French leader said on Wednesday he wanted European Union member states to discuss deeper cooperation to acquire their own striking capabilities and guarantee their own security. He invited European defense ministers to discuss the topic during a conference in Paris on June 19. He also urged countries in the bloc to purchase European-made defense equipment.
Macron told the GLOBSEC forum the point isn't to replace Nato with a Franco-German-dominated defense set-up. "The point is to build a powerful Europe," he said.
Nato foreign ministers began a two-day meeting in Oslo on Wednesday, where they are to discuss Ukraine's bid to join the military alliance as well as how to boost defense spending, with the war in its 16th month. This will be a prelude to its annual gathering starting on July 11 in Vilnius.
Macron advocated for the alliance to provide Ukraine "tangible, credible security guarantees" — somewhere between those similar to what is offered to Israel and "full-fledged Nato membership," he said. He said leaders in the alliance are unlikely to reach a consensus at the Vilnius meeting.
He also warned that the next American administration might not be as invested in Europe in a thinly veiled reference to Trump's possible return to power. "Today, we must celebrate the fact that we have an American administration who is committed to our cause," Macron said. "Let us be grateful and thank the United States of America," he added, before wondering what could happen if Biden wasn't reelected next year.
"Will this administration be the same forever? No one can say, and we cannot leave our collective security and stability depend on to the choice of American voters in the years to come."
"The very Americans – whatever the administration — have been asking us to share the burden, to take more responsibility for our own security and d our neighborhood. And that's why, yes, a Europe of defense, a European pillar within Nato, is needed," Macron said.
Without pronouncing the former president's name, Macron highlighted the risk of a Trump comeback. He recalled his disappointment when he found out that in 2019 that the Trump administration had withdrawn from the the Intermediate-Range Nuclear Forces Treaty, an arms control agreement with Russia. " I've had the experience of arriving at a Nato summit with another American administration that didn't like us as much" as the current one", Macron recalled.
Toward the end of the panel, the French president was asked whether Paris would be ready to step up defense investments if the next US administration doesn't support Ukraine as much as the current one.
"I can't predict the results of the elections in the US, but whatever happens," he responded, "we have to increase our commitments, our investments, our involvement." He then brought up France's most recent military bill and concluded: "yes, we are ready."