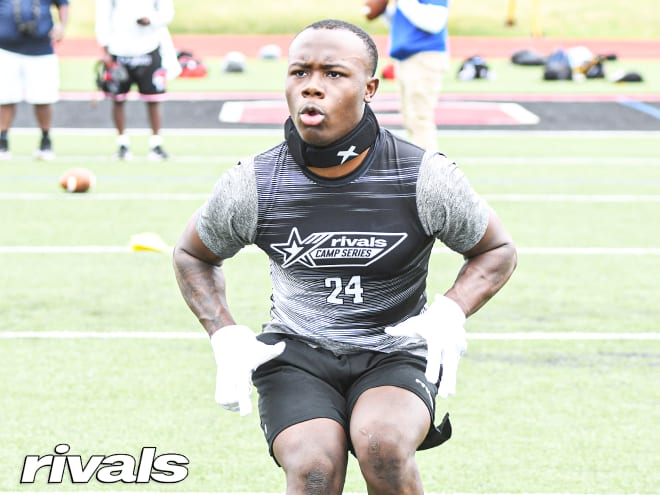 Rated as a two-star prospect, Adamoh committed to UNLV in March, but his performance on Sunday proved that he has three-star potential and it wouldn't be surprising to see other teams coming after him. The Bryant, Ark., prospect is super aggressive in coverage, backs down to no receivers and has a knack for sticking his hand in there at just the right time to knock down passes. Adamoh's performance was so impressive he was in contention until the last few reps to be one of the defensive back MVPs.
*****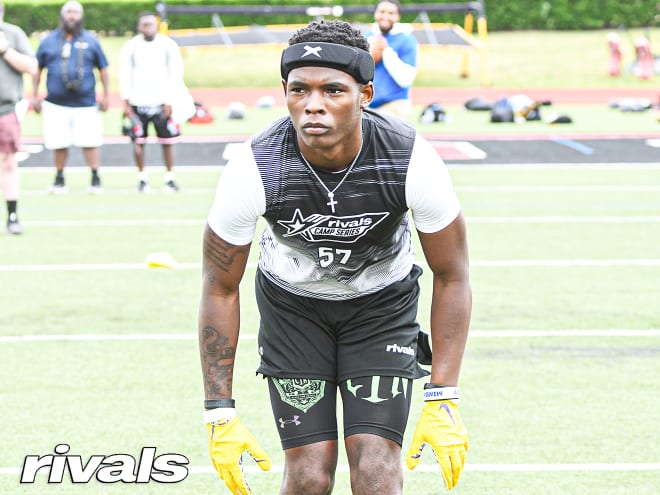 Arkansas State, Marshall and Texas State have offered the Baton Rouge (La.) University Lab safety and if any of those three programs land Dawson it would be a serious steal. The 6-foot-3 safety has tremendous length and ball skills, and Dawson has something that's impossible to teach – a highly competitive personality where he wants to get after receivers on every rep.
*****
Listed at 6-foot-1 and 185 pounds, De La Garza looks even bigger on the field because the 2025 defensive back is filled out and physical – and he's especially good in close spaces like red-zone situations. He's not a burner, but the Uvalde, Texas, standout does a great job being physical without being too handsy and then being aggressive going after the ball once it's in the air. He doesn't have any offers yet but one from UTSA, Texas State, Houston or another smaller in-state program could get the ball rolling.
*****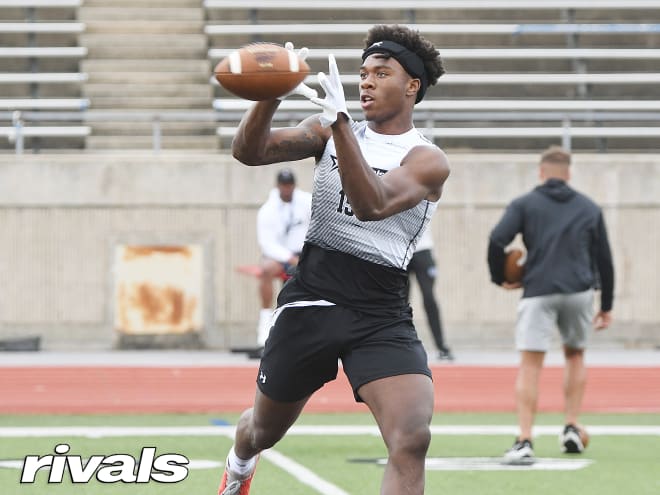 Arkansas commit Courtney Crutchfield and Dendy were the two key receivers at Pine Bluff, Ark., last season, and while Dendy has a handful of Power Five offers it doesn't seem enough, especially after his performance at receiver on Sunday. The unranked recruit who has offers from Mississippi State, Michigan State, Ole Miss, Missouri and Purdue, among others, has a strong build, good deep speed and outstanding hands that he showed off while making numerous catches during one-on-ones.
*****
No schools have offered Fleming-Ricard yet but over the last year he's gained about 20 pounds of muscle and the 2026 defensive end could develop into an elite player in the coming years. The Baton Rouge (La.) Catholic defensive end is super fast off the snap and can get to the edge, he has nice inside moves and he plays with a little reckless abandon to keep after offensive tackles. He just needs to gain more mass because he gets knocked off his base too often. With time that could definitely be developed, and if it is Fleming-Ricard should definitely get Power Five looks.
*****
One of the best-looking prospects at Sunday's camp did not even have a Rivals profile heading into it, and that's why these events can be so valuable – it gives us a chance to find an overlooked prospect with tremendous upside. Ivy League schools have mainly been involved with the 6-foot-4, 230-pound tight end from Houston Lamar, but he moves well for his size, he's physically ready for college football and he showed off nice hands during one-on-ones. It would be a surprise if some local programs didn't get involved in the coming months.
*****
Duke, Kansas, Stanford, Texas Tech and Vanderbilt are among the big offers for Gunter, who looks every bit the part of a special offensive tackle. Still, he needs some fine-tuning with his hands and footwork to reach his maximum potential. The Denton, Texas, offensive tackle is unranked but he's also all of 6-foot-8 and 260 pounds and has a frame where he could easily get to 290 or 300 pounds in the coming years without a problem. Gunter won some reps and lost some reps and really just needs work with hand placement, not guessing and lunging and getting a little lighter on his feet. If that comes over the next few years he has the physical tools to be outstanding.
*****
Houston could be a star down the road as the 2027 quarterback from tiny Cotton Valley (La.) Calvary Academy has a smooth delivery, plays with confidence for someone so young and has all the arm strength to deliver the ball anywhere on the field, even in a stiff wind like he had on Sunday. Houston does need to develop more physically but that should come with time as he's definitely in the running for one of the top Mid-South quarterbacks in his class. He has early offers from Houston, Ole Miss, Purdue, Texas Tech and others.
*****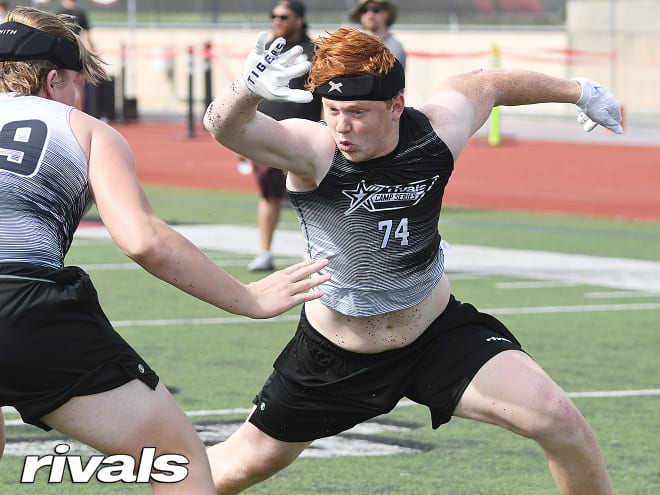 What stands out most about Whatley is that he has good size, he's physical and his motor never stops going. The 2025 defensive end from Monroe (La.) Neville has early offers from Baylor and Tulane, but once he gets out this summer and coaches see just how aggressive and fierce he comes off the edge Whatley could be in store for more offers. He's not going to win every single rep, but it won't be from a lack of trying.
*****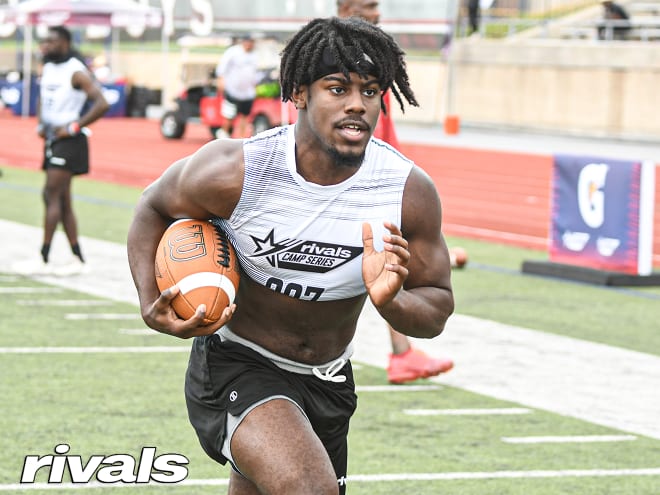 This is one of the feel-good stories from this camp cycle because Yarbrough was not on anyone's radar, showed up to Saturday's Rivals Combine, earned a return trip to Sunday's camp and then was one of the best running backs at the entire event. The Crosby, Texas, prospect missed all but four games last season because of injury, so his recruitment hasn't picked up much yet, but the 2025 prospect is sudden and dynamic out of the backfield and he can also catch the ball. Yarbrough also stood out because he didn't take a backseat to anybody and went up against some elite linebackers.