COPPELL, Texas – Top prospects from the Mid-South region showed up for the Rivals Camp Series on Sunday at Coppell High School. At day's end, a long list of players earned recognition for outstanding performances. Here's a look at the MVPs and other standouts from the event.
QUARTERBACK MVP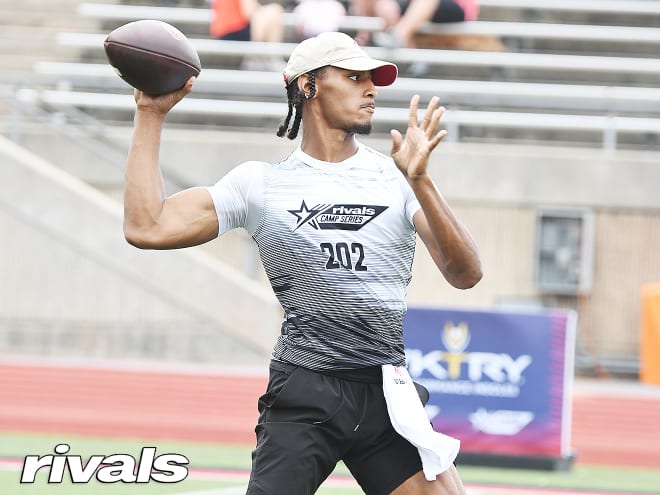 Hawkins defended his QB MVP crown on Sunday, displaying pinpoint accuracy and ball placement through the camp. The Oklahoma pledge hit a variety of receivers to all levels of the field and had the most consistent day of all the signal callers in attendance. The Rivals250 passer has risen to the occasion in multiple game and camp settings in front of Rivals, and that was more of the same this weekend.
*****  
RUNNING BACK MVP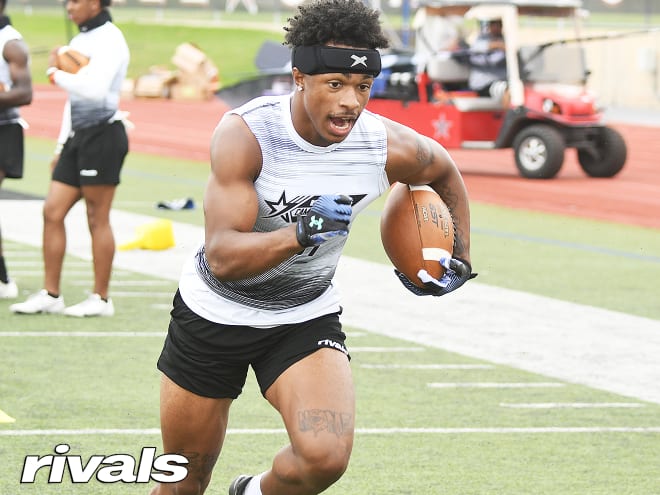 Penn State looks to be getting a good one in Barker, who has excellent size and he's really versatile as a between-the-tackles running back and he showed off great ball skills as well. Originally from Arkansas who has now moved to The Woodlands, Texas, Barker could be used in an all-purpose capacity and he has the size and leg strength to bounce off tacklers as well. Florida State, Tennessee and many others are trying to flip the 2025 prospect but Barker loves Penn State, which he called RBU.
*****  
WIDE RECEIVER MVP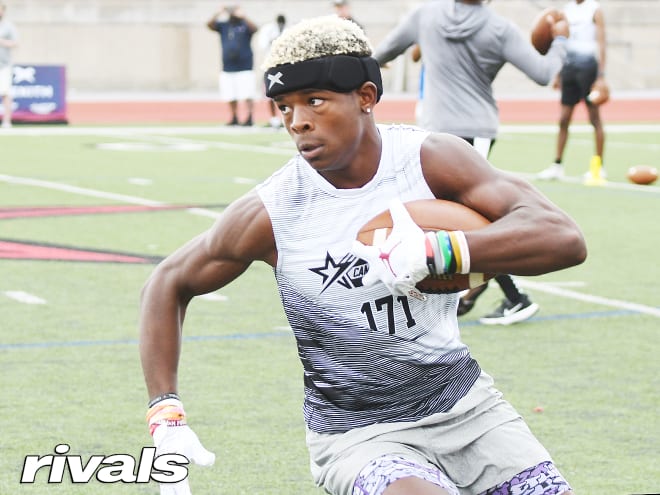 Marsh entered the Rivals Camp Series with a lot of hype, and he more than delivered on it. He showcased his smooth route-running and impressive ball skills en route to earning MVP honors for his position. The four-star pass catcher won nearly every rep he took, beating defenders down the field and in contested-catch opportunities. LSU, Oklahoma, Texas, Texas A&M and USC are the programs to watch in his recruitment.
*****  
OFFENSIVE LINE MVP
It's clear to see why more than 20 programs have already offered Fasusi as the 2025 prospect from nearby Lewisville, Texas is incredibly athletic, mixes it with power, has great technique and speed to the edge or power inside moves. Fasusi, who has Oklahoma, Texas, Texas A&M and others involved already gives off a little Greg Little vibes in the way he plays the position – and dominates. Fasusi is currently the No. 11 offensive tackle in the 2025 class but after his performance Sunday against some talented defensive linemen, the Lewisville standout has an argument to move up.
*****  
DEFENSIVE LINE MVP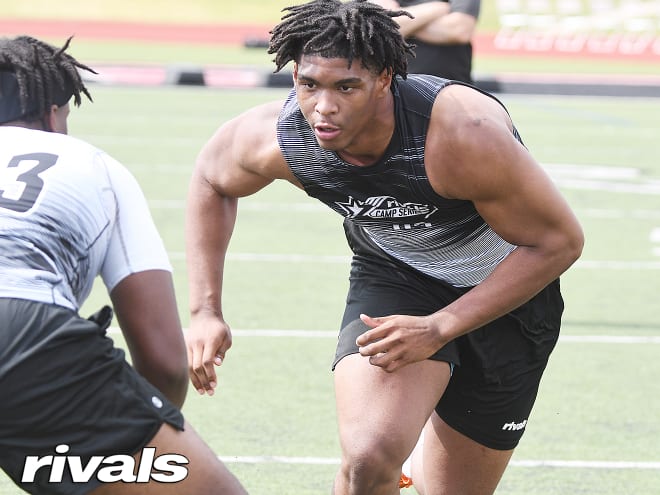 Evans hardly ever came off the field – and he hardly ever lost a rep. The four-star Texas A&M commit from Longview (Texas) Pine Tree took reps inside and outside and was actually better on the interior defensive line using his power and will to just overwhelm defensive tackles. Evans also did well coming off the edge and using an inside move as the A&M pledge looked elite at times and then sort of ran out of gas later in the session. It's understandable because Evans, who is still hearing from Alabama and Florida a ton, just kept going and going and going early on and looked great.
*****  
LINEBACKER MVP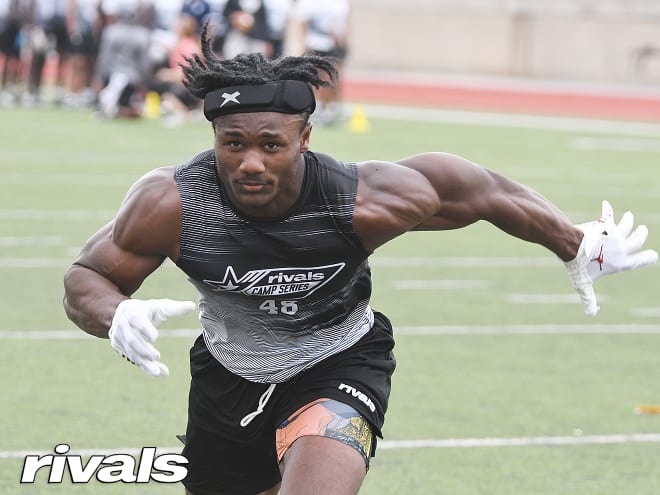 Riggins looks like a college linebacker already. The 2025 linebacker from Dallas (Texas) South Oak Cliff is rocked up big-time and probably shouldn't get much bigger or it might affect his movement. He's big enough. Riggins moves so well for his size, he's physical and looking to battle running backs during drills and plays with a lot of passion and excitement as well which could be contagious. The 2025 Rivals250 standout has Oklahoma, Texas A&M and LSU as some of his top programs but it might have been a tell with those Sooners' gloves.
*****
DEFENSIVE BACK MVP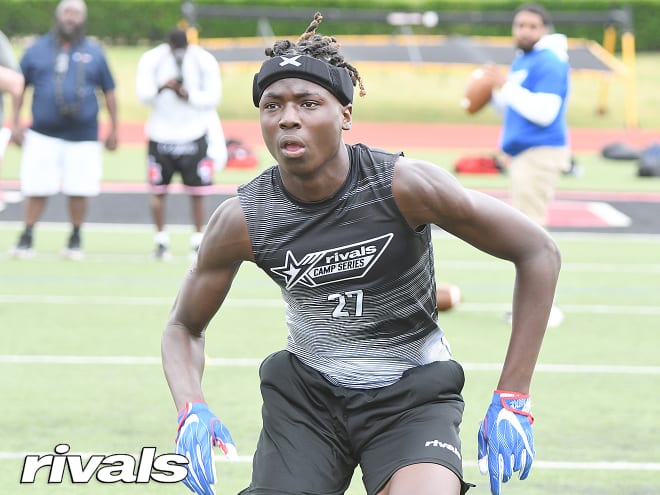 Nkuba has length, athleticism and he plays with a major dog factor where he's always looking to compete and go after receivers so he had a phenomenal showing. The four-star outside the Rivals250 definitely made a statement by winning 50-50 balls because of his length, competing on every rep and showing elite athletic ability. Arizona State could look best and it would be a steal for the Sun Devils as SMU, Arkansas and others are involved.