For the uninitiated, it's easy to dismiss Bangkok as either a saint or a sinner. Outside its borders, the Thai capital is often depicted in two ways: with orange-clad monks walking in between sacred temples, and with wild, spirited souls enjoying the city's notorious nightlife. But in between these two extremes is a full spectrum of attractions that solo travelers, couples, friends, and families can enjoy.
Yep, Bangkok is one of the best out-of-the-country destinations for all types of travelers! Whether you're a foodie, a culture vulture, a history buff, a partygoer, a backpacker or a shopaholic, good ol' Bangkok can easily turn your itinerary bursting at the seams. Here are just some of the things to do and places to visit (and revisit) in and around Bangkok!
In this post, we'll be sharing with you 35+ key tourist attractions in Bangkok. If you only have a few days, you won't be able to see and try them all. So here are the highlights that you might want to prioritize.
OTHER BANGKOK MUST-HAVES:
More tips on our BANGKOK TRAVEL GUIDE!
---
WHAT'S COVERED IN THIS GUIDE?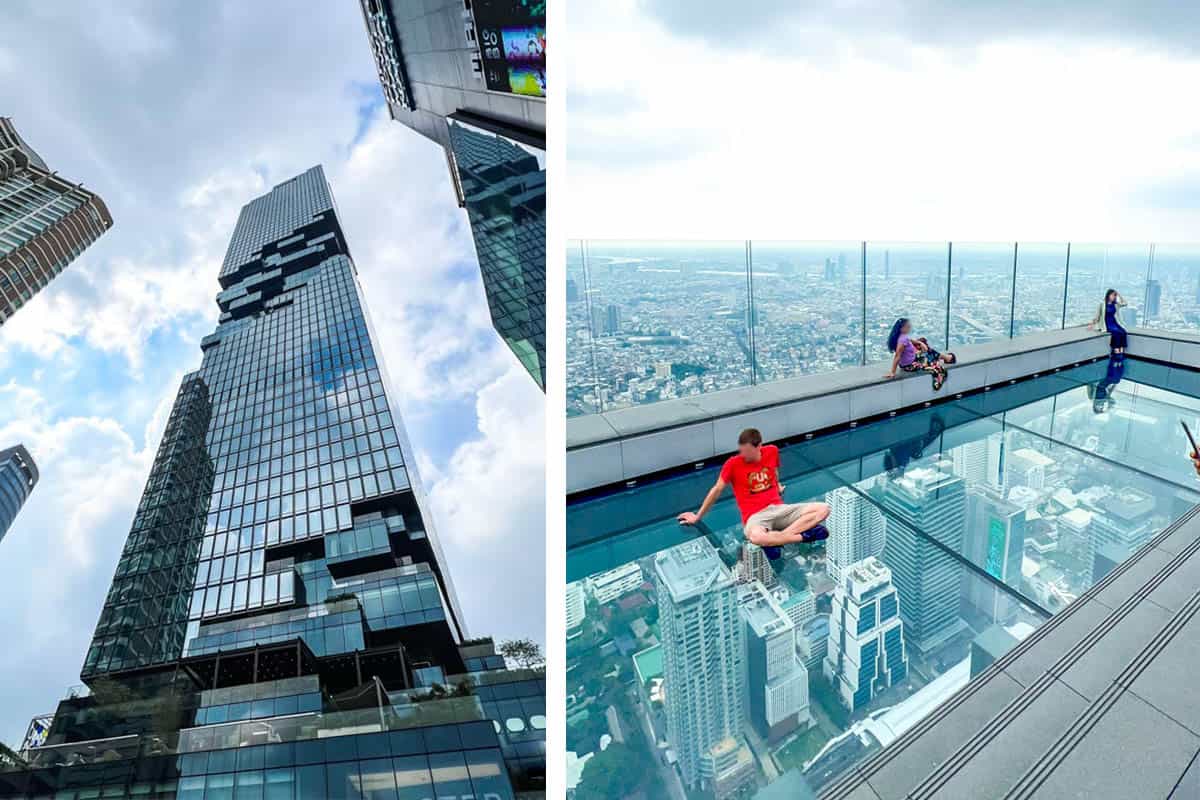 Towering 314 meters over the central business district of Bangkok, King Power Mahanakhon is one of the tallest buildings in the country. The 78-floor skyscraper houses a hotel, residential spaces, and retail shops.
From the bottom, you'll have your imagination tickled by the design of the building, which resembles a pixelated square prism. And at the very top, you'll be presented with some of the best panoramic views of the city from either its indoor 360-degree observation deck on the 74th and 75th floors, or its outdoor roof deck called The Peak. But that's not all. One corner of the rooftop has a glass floor, hanging above the dizzying heights. It's called Skywalk or Glass Tray Experience. To enjoy it, you only need to cover your shoes before stepping on it.
⛔️ Using your phone while within the glass area is NOT allowed. If you're here for the photos, it's best to come with a companion who can take pics of you from the outside. Otherwise, you'll have to ask strangers. Or find other solo visitors, take photos of them, and ask them to return the favor.
The best time to go is before sunset. This way, you get to see the city in the daytime and at night.
Oh by the way, the elevator ride is also quite the experience. The walls of the elevators are covered with digital screens, creating a virtual show as it zooms passengers up to the 74th floor in about 50 seconds.
At the lobby are Mahanakhon SkyRides, said to be the world's first self-controlled ParadropVR City Flyer that makes you experience paragliding virtually.
Address: 114 1 Naradhiwas Rajanagarindra Road, Bang Rak, Bangkok
Nearest Station: Chong Nonsi BTS Station
Opening Hours: Monday-Sunday, 10:00 AM-7:00 PM
Entrance Fee: Mahanakhon SkyWalk: Adult, ฿836; Child (3-15 y/o), ฿250; Senior (Above 60 y/o), ฿250.
The number of visitors per day is limited, so it's best to book in advance. You can reserve online via Klook! You can also check out other Mahanakhon experience package options including a drink, food, or ticket to SkyRide.
✅ CHECK OPTIONS & RESERVE YOUR TICKET HERE!
---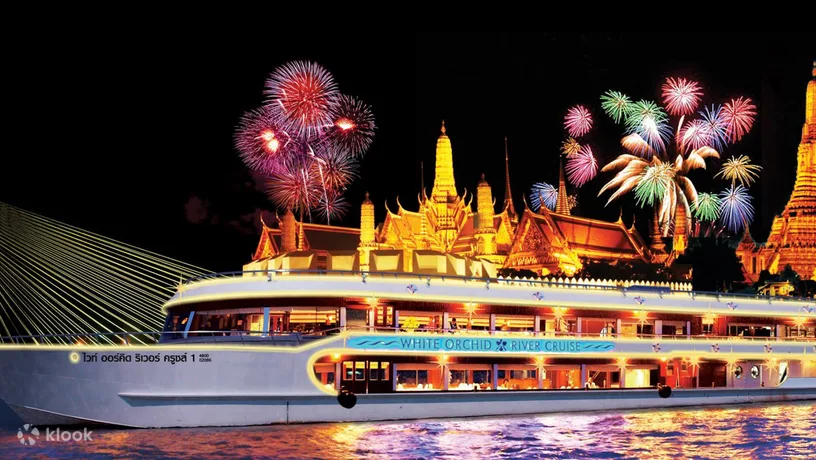 Most of the greatest cities in the world rise on the banks of a major river. And for Bangkok, that's the Chao Phraya. Cutting through the capital city, the river spills into the Gulf of Thailand and plays a key role throughout history.
Today, it serves as one of the city's main public thoroughfares, offering locals and tourists an alternative mode of commute through passenger and express boat services. Another popular activity along the Chao Phraya River (and the connecting Thonburi Canals) is the boat cruise or boat tour. Some of the iconic landmarks you'll see when you go on a boat tour or cruise are the:
National Museum of Royal Barges
Grand Palace
Wat Pho
Wat Arun
Other temples built along the river
Homes of local river dwellers
You can do the boat tour via Express Boat River Taxis (Blue Flag Line for tourists) or private longtail boats. But if you want to make it more special, you can avail of a cruise package, organized by tour operators.
These tours usually depart from either Asiatique The Riverfront or ICONSIAM. Whether you want to do it during the day, at sunset, or at night, choose the cruise package that best suits your preference. You have plenty of choices, with some of them covering a proper meal or a dinner buffet. The rates depend on the package inclusions.
If you want to indulge in a river cruise with a sumptuous dinner buffet offering, you can score a great deal when you book it via Klook!
---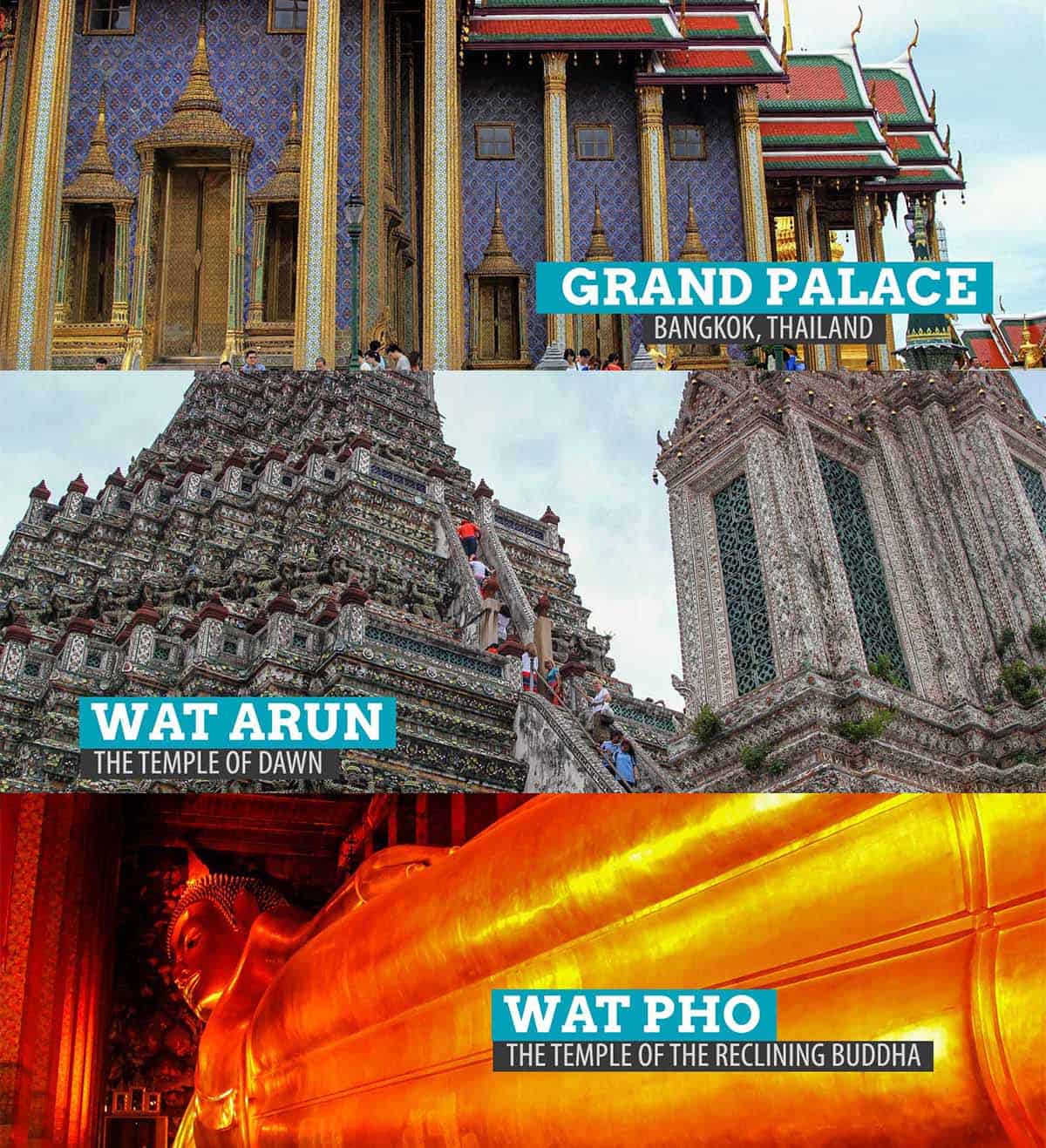 More than 90% of Thailand's population practices Buddhism (Theravada), making it the second-highest number of Buddhists in the world, next to China. Religion is deeply ingrained in Thai culture and has helped shaped the country's identity. The tangible physical manifestations of its significance are the numerous temples in the country, with Bangkok housing some of the most well-known and revered.
Although it's entirely possible to see these iconic temples DIY-style, it's always recommended to be with a local guide, who can share more insights about each site. Klook offers a package that covers the Grand Palace and the Emerald Buddha, Wat Pho, and Wat Arun. It includes admission tickets, an English-speaking guide, a boat transfer fee, insurance, a refreshing face towel, and drinking water.
✅ CHECK ITINERARY & BOOK HERE!
---
Grand Palace & Temple of the Emerald Buddha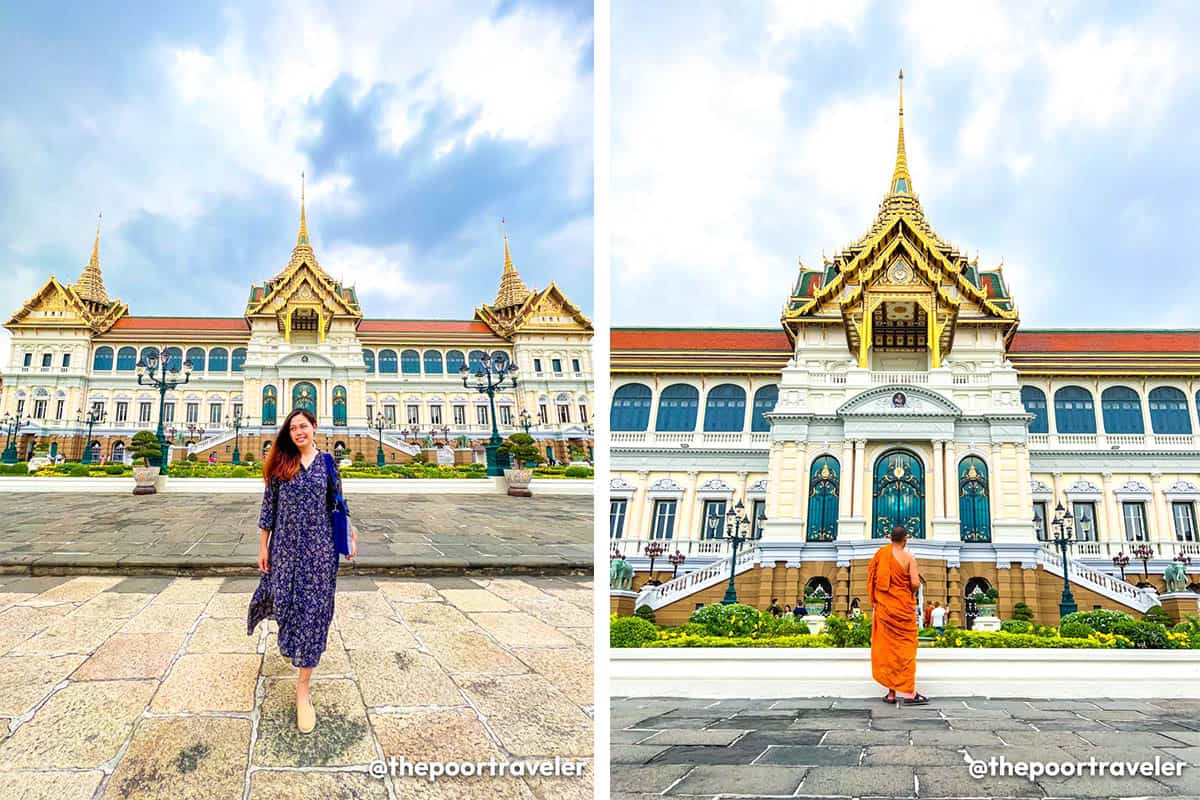 To officially establish Bangkok as the new capital, King Rama I (King Phutthayotfa Chulalok) commissioned the building of the Grand Palace complex, which served as the royal residence and housed the government offices until 1925.
It is huge, spanning an area of about 218,000 square meters and harboring several remarkable cultural and historical structures built and added by King Rama I's successors. The three oldest buildings are the Phra Maha Monthian, the Dusit Haha Prasat Throne Hall, and the most distinguished Temple of the Emerald Buddha, which also includes the Chapel of the Emerald Buddha where the revered image is kept. The statue measures 66cm in height and 48.3cm in width. Despite the "emerald" in its name, it is actually made from a block of jasper.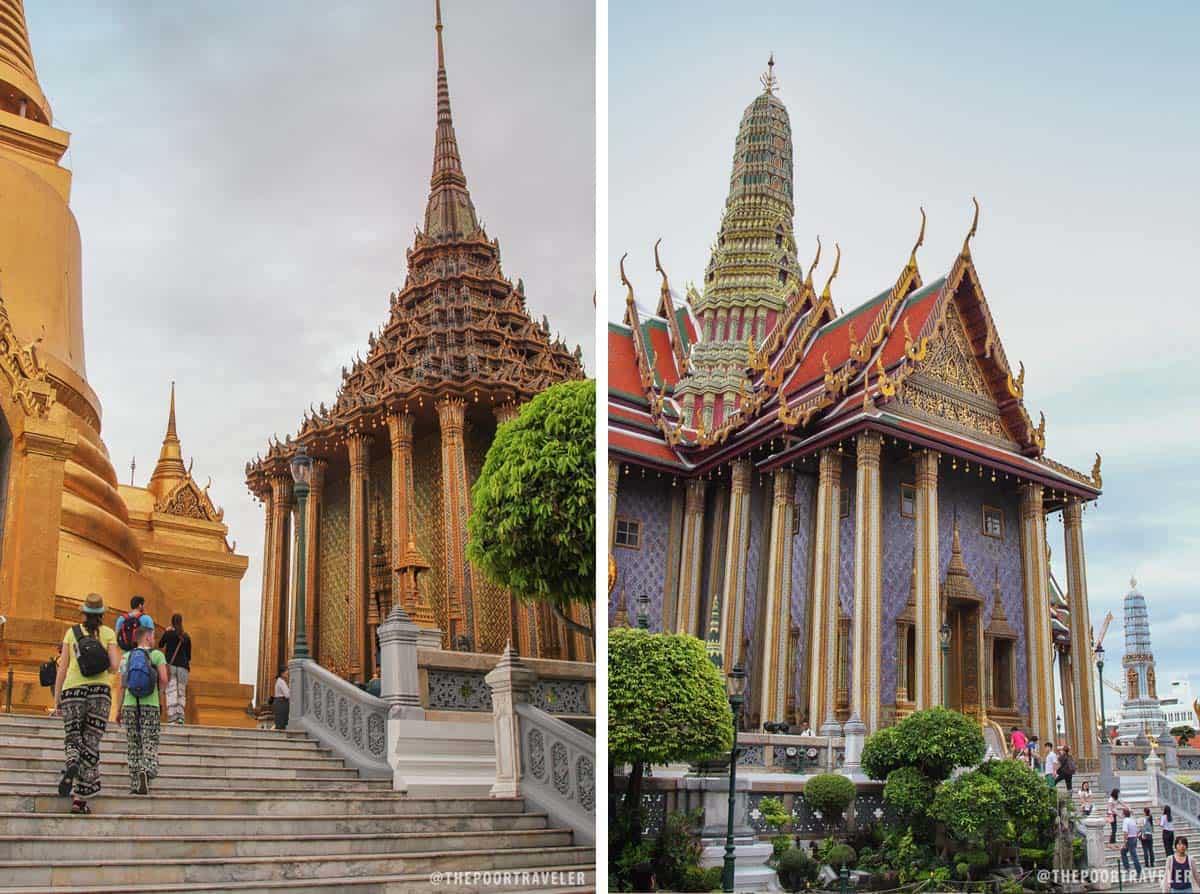 ⛔️ DRESS CODE: no sleeveless shirts, no short tops, no vests, no see-through tops, no torn pants, no short hot pants or short pants, no tight pants, no bike pants/cycling shorts, no mini skirts. If you really can't help it, you can bring a sarong for cover or extra loose pants and outerwear.
⛔️ PROHIBITED ITEMS & ACTIVITIES: Going LIVE on social media, taking photos of inappropriate behavior (jump shots, stunts, etc.), and shooting prenup or pre-wedding photos are NOT ALLOWED. Video cameras, drones, tripods, gimbals, microphones, zoom lenses, and selfie sticks are also PROHIBITED. We were also told that taking videos even on your phone is not allowed. You can only take photos with it.
Entrance fee is ฿500. The ticket has three parts.
Part 1 covers a visit to the Grand Palace, the Temple of the Emerald Buddha, the Temple of the Emerald Buddha Museum, and the Queen Sirikit Museum of Textiles (valid within the day of purchase).
Part 2 is for visiting the Arts of the Kingdom Museum, the Masterpieces by Artisans of Queen Sirikit Institute at Koh Kerd, Bang Pa-in District, Ayudhaya Province (valid within 7 days after purchase).
Part 3 is for admission to "Khon" Thai Classical Masked Dance (valid within 7 days after purchase, Monday to Friday only).
Inside the complex, you can also join a FREE guided tour but only at specified times. See the pic below for the timings.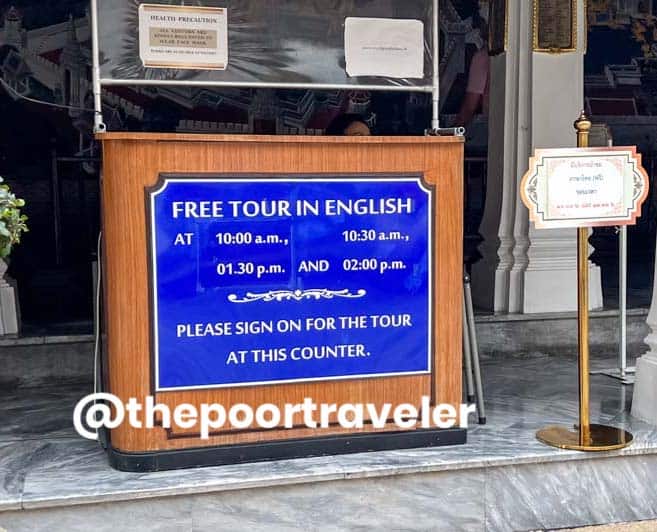 Location: Na Phra Lan Road, Phra Borom Maha Ratchawang, Phra Nakhon, Bangkok
Nearest Station: Tha Chang Ferry Station (N9); Saphan Taksin BTS Station is just across Sathorn Central Pier, where you can take the Chao Phraya Express Boat (Orange Flag) or the Tourist Boat; Sanam Chai MRT Station, 15-minute walk from here or take Bus No. 3, 9, 44, 47, 53 and 82.
Opening Hours: Monday-Sunday, 8:30 AM-4:30 PM. Ticket counters close at 3:30 PM.
Entrance Fee: Regular, ฿500/person; Children below 120cm height, FREE.
---
Wat Pho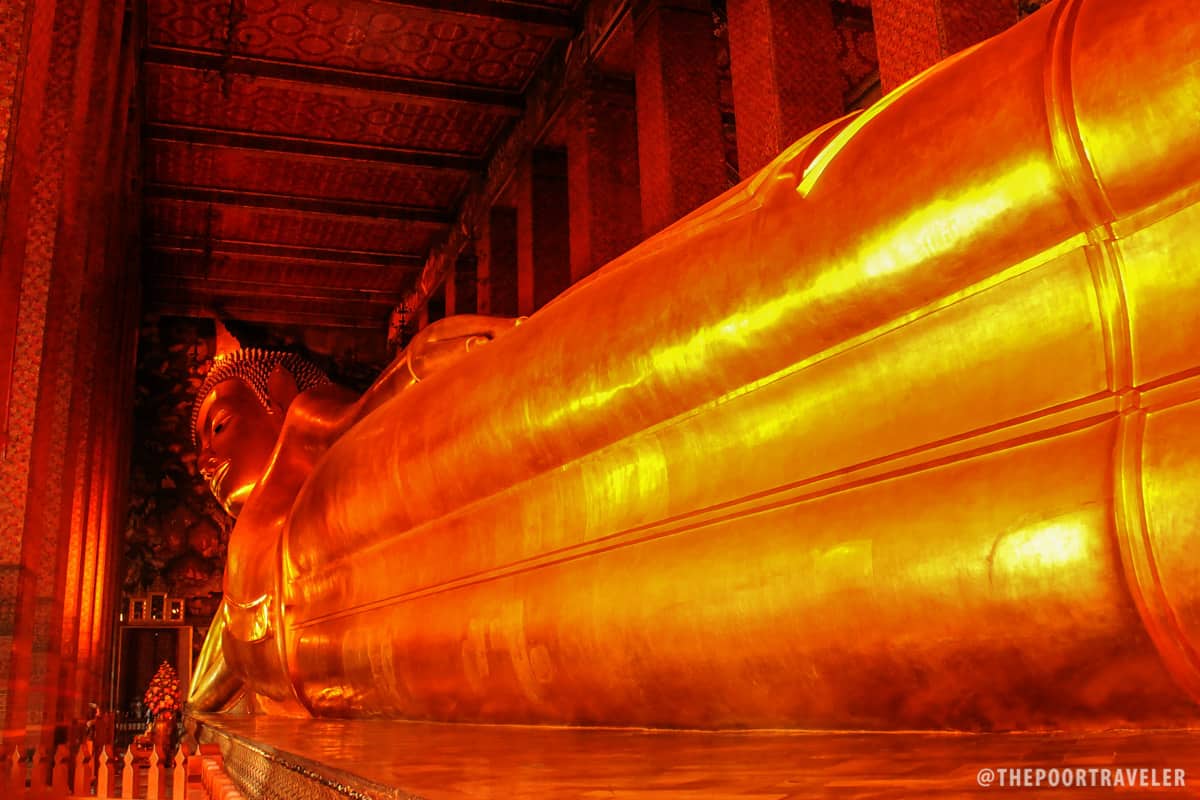 Just a 10-minute walk southward from the Grand Palace stands Wat Pho, one of the oldest temples in the city. Although the founder and the date of its foundation could not be precisely determined, it is said to date back around the 16th century, preceding the establishment of Bangkok as the new capital in the 18th century.
Its official name is Wat Phra Chetuphon Wimon Mangkhalaram Rajwaramahawihan, but it is commonly referred to as Wat Pho, which is a contraction of its older name, Wat Photaram. It is deeply tied with King Rama I, who rebuilt the temple complex on its original site and designated it as his main temple. Later on, some of his ashes were kept here.
Wat Pho is one of the six highest-grade first-class royal temples in Thailand. It boasts the largest collection of Buddha images in the country, including the world-famous 46-meter-long reclining Buddha housed in the main ordination hall. Hence, it is also known as the Temple of the Reclining Buddha.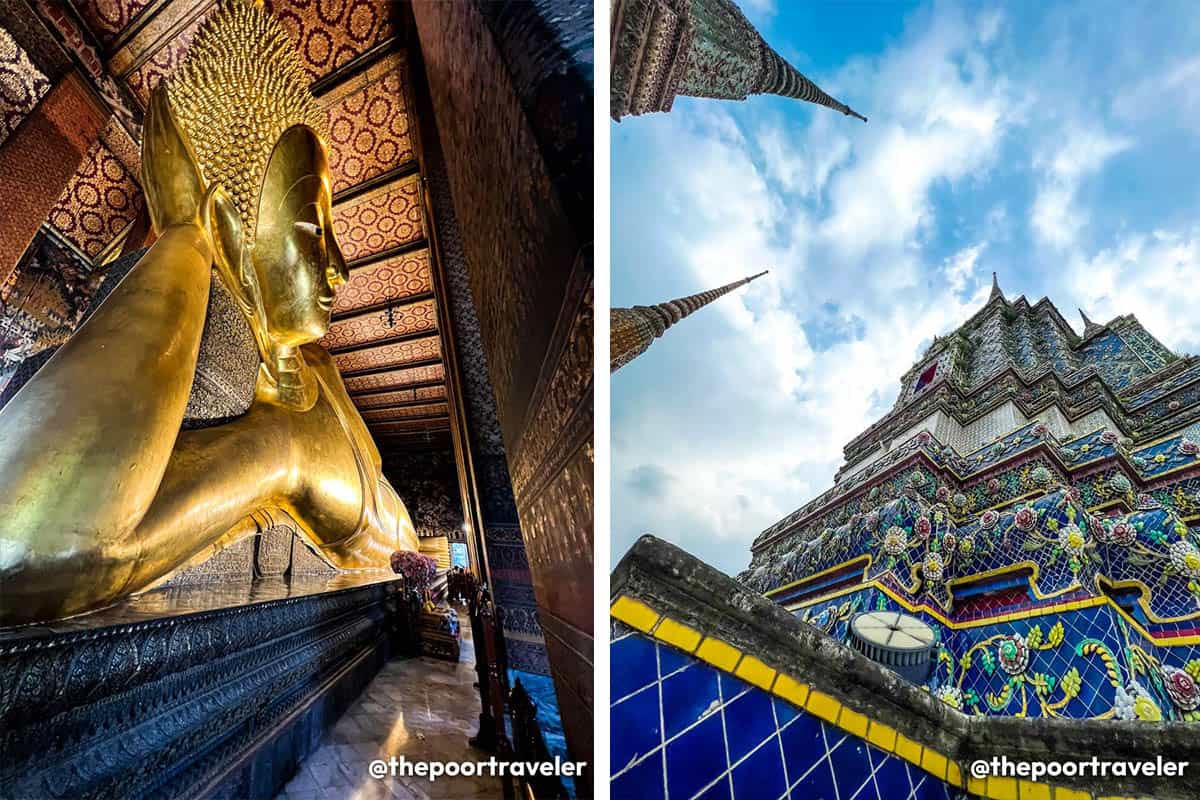 Aside from its cultural and historical relevance, the temple complex is also celebrated for its educational significance, especially in the field of medical science. Besides hosting a school of Thai medicine, it also features a total of 1,360 marble inscriptions about medical sciences, anatomy, orthopedics, liberal studies, and history scattered around the temple complex. Wat Pho is also regarded as the birthplace of traditional Thai massage.
Location: 2 Sanam Chai Road, Phra Borom Maha Ratchawang, Phra Nakhon, Bangkok
Nearest Station: Tha Thien (N8) is the closest, but it is currently closed and under renovation. Tha Chang Ferry Station (N9) is an alternative but entails a 10-minute walk. To get to either station, take the BTS to Saphan Taksin Station, walk to Sathorn Central Pier, and board a boat to Tha Thien or Tha Chang.
Opening Hours: Monday-Sunday, 8:00 AM-6:30 PM (Temple Complex); Monday – Sunday, 8:00 AM – 5:00 PM (Thai Traditional Medical School/Thai Massage Service).
Entrance Fee: Regular, ฿200/person; Children below 120cm height, FREE. The rate is inclusive of a free bottled water. Just scan your ticket at the designated water vending machine.
Massage Service Rates: Thai Massage – ฿260 (30 Minutes); ฿420 (1 Hour) | Foot Massage – ฿280 (30 Minutes); ฿420 (1 Hour)
---
Wat Arun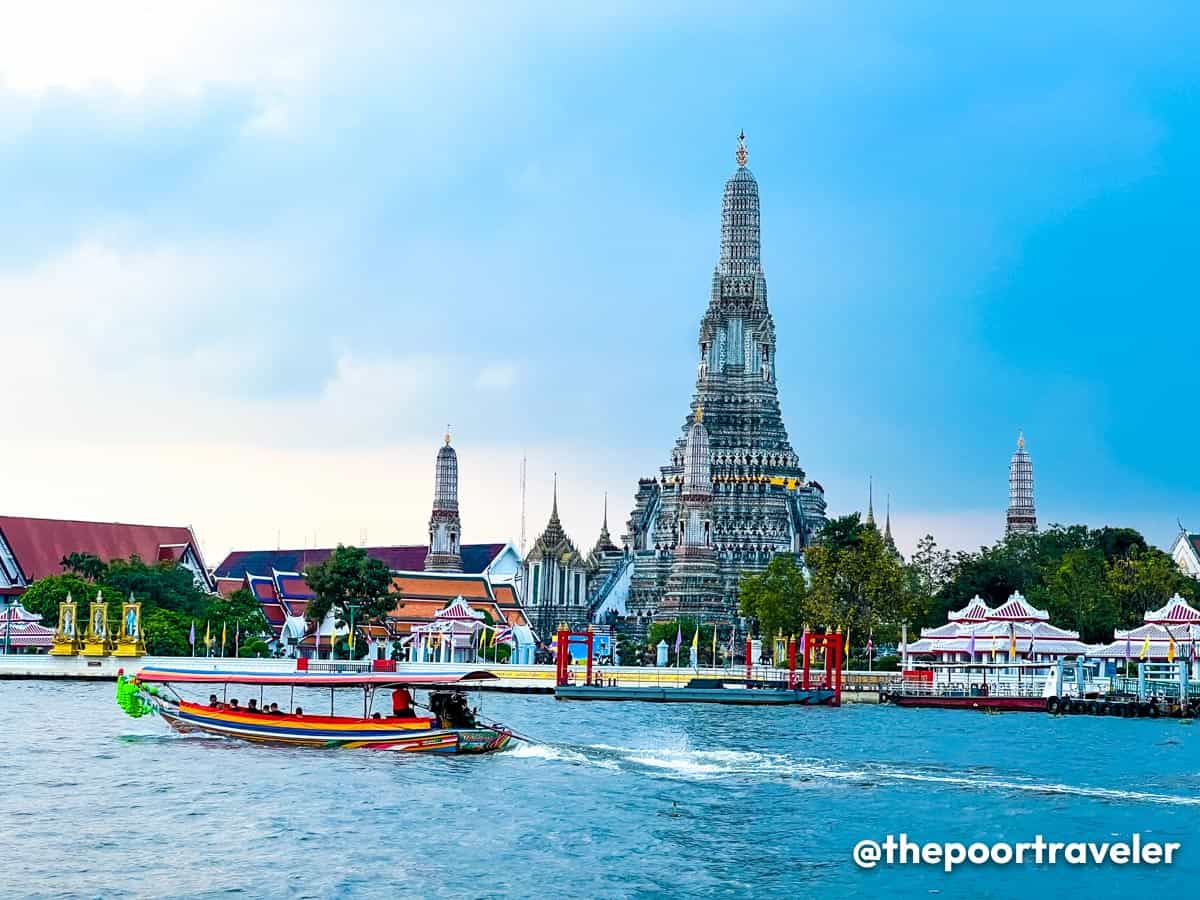 Famous for its 19th-century main prang, a distinctive 82-meter tall pagoda-style structure that overlooks the Chao Phraya River and the Yai district, Wat Arun is undoubtedly one of the city's prominent cultural landmarks.
Also called the Temple of Dawn, it was named after the Hindu god Aruna, usually personified as the rays of the rising sun. Its history is believed to go all the way back to the 17th century. Situated on the west side of the Chao Phraya River, right across Wat Pho, it is easily accessed by boat. From
Location: 158 Thanon Wang Doem, Khwaeng Wat Arun, Khet Bangkok Yai, Bangkok
Nearest Station: Wat Arun has its own pier. From Wat Pho, travel on foot to Tha Thien (N8) pier and then board the boat to take you across the river. Fare is ฿5.
Opening Hours: Monday – Sunday, 8:00 AM – 6:00 PM.
Entrance Fee: Regular, ฿100/person. The ticket rate is inclusive of bottled water.
---
If you are looking for a unique shopping and food-tripping experience, you can try Thailand's interesting and unusual public markets near Bangkok! Try native delicacies and practice your haggling skills while exploring on a boat at one of the two well-known floating markets. If you are feeling quite adventurous, traverse the railway track lined with cafés and stalls.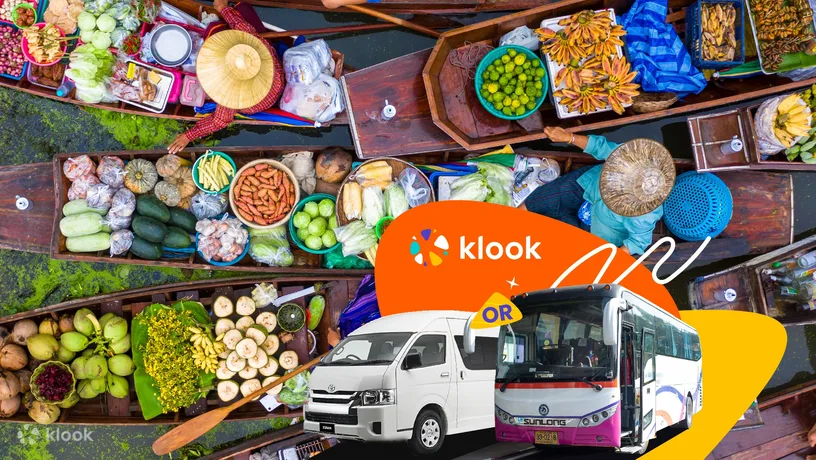 It's possible to visit these markets independently, but you need to mind your timings, especially at Marklong Railway Market. The highlight, of course, is the passing of the train, which happens only a few times in a day. Some scammers also overcharge for boat tours at the floating markets.
If you want a hassle-free journey or you simply don't want to deal with scammers, try joining a guided tour! Klook can take you to Maeklong Railway Market PLUS a visit to either Damnoen Floating Market or Amphawa Floating Market.
Damnoen Floating Market
Located about 100 kilometers southwest of Bangkok in Ratchaburi Province, the Damnoen Saduak Floating Market is the most visited and busiest in Thailand. For over 100 years, the canal flourished as a trade hub for local merchants. Presently, it has also become one of the country's famous tourist attractions. Tourists get to witness and experience the traditional way of trading in the area.
Spanning 32 kilometers with over 200 smaller canals branching from the main waterway, the Damnoen Saduak Canal (Klong Damnoen Saduak) is currently the longest and straightest in Thailand. The construction started in the second half of the 19th century during the reign of King Rama IV and was finally finished two years after during the reign of King Rama V.
The usual scenario at the water market is merchants selling their wares and products on their boats — souvenirs, fruits, vegetables, clothes, and food. You can also hop onto a traditional long-tail boat to explore beyond the main market area and pass by houses on stilts. Usually, the cost of a one-hour boat tours ranges between ฿100 and ฿800 per person or ฿1,500 per boat. Beware of those who will charge you ฿2,000 per person for an hour boat ride.
If you are planning to buy something, especially souvenirs, make sure you haggle well because this is a very famous tourist destination, so expect the prices to be much higher.
Market Schedule: Monday-Sunday, 7:00 AM-5:00 PM.
Location: 51 Damnoen Saduak, Damnoen Saduak District, Ratchaburi
Jump-Off Point: Bangkok Southern Bus Terminal (Sai Tai Mai)
How to Get to Damnoen Floating Market: From the Bangkok Southern Bus Terminal (Sai Tai Mai), board Bus No. 78 bound for Damnoen Saduak. The travel duration is 1.5 to 2 hours, depending on the traffic condition. The fare is ฿50 per way. From the bus terminal at Damnoen, take a taxi to the floating market. The distance from the bus station to the floating market is about one kilometer. Beware of scammers. It's best to open your Google Maps to track your journey.

Alternatively, you can join a tour from Bangkok. This is usually inclusive of roundtrip transfers between Bangkok and Damnoen. Check the inclusions and itinerary before booking.
---
Amphawa Floating Market
Located about 10 kilometers south of Damnoen Floating Market, the Amphawa Floating Market in Samut Songkhram Province is also popular among tourists, especially those who want to experience authentic local dishes and Thai delicacies. While Damnoen has its manmade canal, Amphawa operates along the Mae Klong River.
In the past, many merchant boats, with their products and wares including food, ply this part of the river. Today, bigger boats for sightseeing and firefly-watching activities dominate the waterway. There are still a few vendors who sell on their boats, but most of them are stationed almost motionless on either side of the river. Many souvenir shops and stalls welcome tourists who are on the hunt for trinkets, accessories, and clothes among others.
Unlike Damnoen which operates daily from morning until early evening, Amphawa is a weekend afternoon market that runs from Friday to Sunday only. The market is particularly well-known for its gastronomic offering, especially seafood and coconut. Some of the must-try munchies for foodies are coconut pancakes, coconut ice cream, pork dim sum or meatballs, and noodles. Tourists usually love lounging and eating in one of the rustic restaurants and cafés lining the river banks.
Bedecked with charming riverside homestays and guesthouses, Amphawa is also a popular weekend getaway or staycation destination among locals.
And did I mention watching fireflies? Words are not enough to describe how magical the experience was. Photos and videos cannot really capture how enchanting the fireflies were as they transform into natural Christmas lights decorating the Lampoon trees. You have to be here and experience it yourself. The rate for firefly watching is ฿60 per person or ฿600 per boat, while the sightseeing boat tour is ฿50 per person or ฿500 per boat.
Market Schedule: Friday-Sunday, 10:00 AM-9:30 PM.
Location: Amphawa, Amphawa District, Samut Songkhram
Jump-Off Point: Bangkok Southern Bus Terminal (Sai Tai Mai)
How to Get to Amphawa Floating Market: From the Bangkok Southern Bus Terminal (Sai Tai Mai), board the minivan bound for Amphawa Floating Market. The travel duration is 1.5-2 hours, depending on the traffic condition. The fare is ฿70 per way.

Alternatively, you can join a tour from Bangkok. This is usually inclusive of roundtrip transfers between Bangkok and Amphawa. Check the inclusions and itinerary before booking.
---
Maeklong Railway Market
Hoop Rom Market coming through!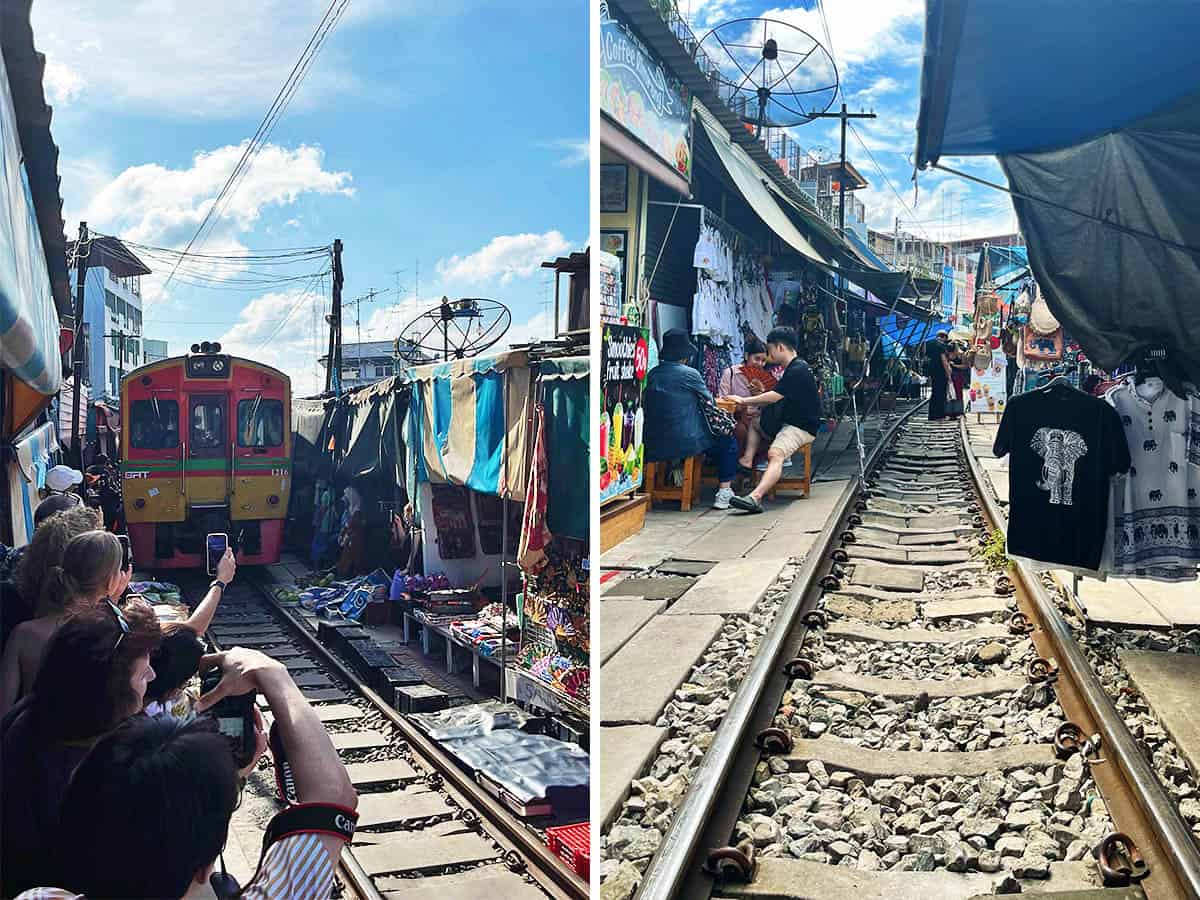 Stretching more than 100 meters in Samut Songkhram, the Maeklong Railway Market is known by many names. One nickname is Siang Tai Market, which means "life-risking market" because of its precarious location along the Mae Klong-Ban Laem train tracks. Another moniker is Hoop Rom Market or "umbrella-closing market", referring to the effect of the passing train on the vendors along the tracks.
You see, the train tracks are flanked by shops selling local products and delicacies. Common items for sale are fresh fruits, vegetables, seafood, meats, dried goods, spices, seasonings, clothes, and souvenir items. A few cafes and restaurants offer both local and international grubs. Providing outside seating is the norm as visitors normally search for spots to wait for the arrival of the passing train. The train is said to be one of the slowest in Thailand, but visitors still need to be careful when taking photos and videos of the approaching/passing train.
When the signal for an incoming train rings, vendors expertly and quickly dismantle and fold their parasols or canvas roofings to clear the train tracks of any obstructions. Once it has passed, they promptly set them up again as if nothing happened. This folding-unfolding scenario occurs eight times daily, following the train's timetable. Here's the schedule:
Train Arrival at Mae Klong Station
08:30 AM
11:10 AM
02:30 PM
05:40 PM
Train Departure from Mae Klong Station
06:20 AM
09:00 AM
11:30 AM
03:30 PM
Mae Klong Station is located on the western end of the train market. If you want to ride the train passing through Hoop Rom Market, you can board a train bound for Mahachai Railway Station at Bangkok's Wonwian Yai Railway Station. From Mahachai Station, take a ferry to Tha Chalom on the other side of the river, then get on a train at Ban Laem Railway Station to Mae Klong Railway Station.
Market Schedule: Daily, 8:00 AM-7:00 PM.
Jump-Off Point: Bangkok Southern Bus Terminal (Sai Tai Mai)
How to Get to Maeklong Railway Market: From the Bangkok Southern Bus Terminal (Sai Tai Mai), board the minivan bound for Maeklong Railway Market. The travel duration is 1.5-2 hours, depending on the traffic condition. The fare is ฿70 per way.

Alternatively, you can join a tour from Bangkok. This is usually inclusive of roundtrip transfers between Bangkok and Mae Klong. Check the inclusions and itinerary before booking.
---
Dream World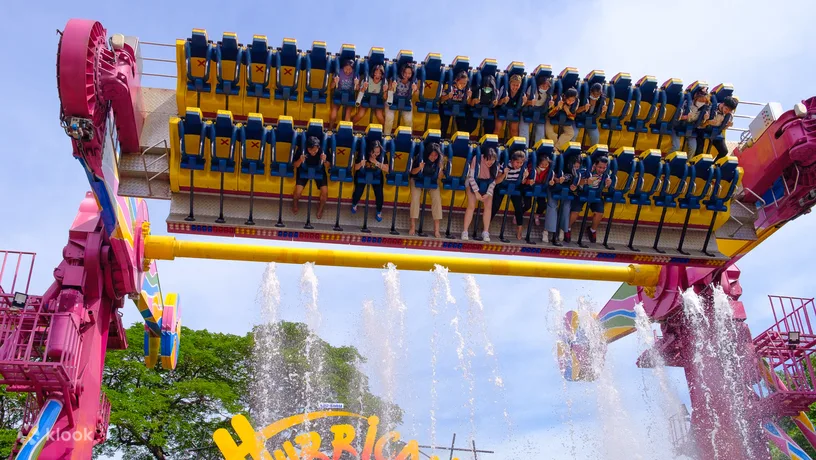 Covering a total area of 256,000 square meters, Dream World embodies a world of fantasy, fun, and adventure. Because of its longitudinal shape, the theme park is very easy to navigate — just explore from the south, where the main entrance is, all the way to the north, where the most extreme rides are located.
It attracts visitors of all ages with its over 40 attractions, rides, and shows, divided into four zones. But the most noteworthy of them is Adventure Land, a futuristic and space-themed zone packed with extreme rides. Most of what people consider the BEST RIDES are here, including:
Grand Canyon, river rapids
Super Splash, a splashy water-based ride
Sky Coaster, hanging rollercoaster with loops
Vikings, a pendulum ride
Tornado, a swing-and-spin ride
ENTRANCE FEE
Dream World Visa (26 rides with unlimited time per ride EXCEPT Alien, Bump Car, and Haunted House, which can be enjoyed once only): ฿600
Dream World SUPER Visa (includes all the rides for unlimited time): ฿1,000
Children below 90cm: FREE
Opening Hours: Monday-Friday, 10:00 AM-5:00 PM; Saturday-Sunday, 10:00 AM-6:00 PM.
Location: 62 Moo 1, Rangsit-Ongkharak Road (Km.7), Thanyaburi, Pathum Thani

How to Get to Dream World: From Victory Monument BTS Station, take Bus No. 523 or 538 to Dream World.
Dream World is very popular even among locals, so you might want to book your ticket in advance to skip the line. You may also add transfers.
✅ GET SKIP-THE-LINE TICKETS HERE!
---
Siam Amazing Park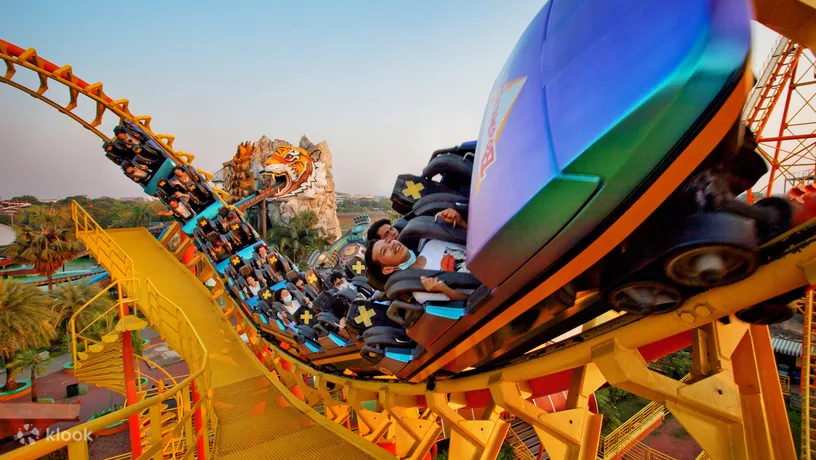 Also known as Siam Park City (its former name), Siam Amazing Park is not shy when it comes to superlatives. Covering an area of 120 acres, it holds the record of being the largest theme park in the country. It also has the largest wave pool in the world, according to the Guinness World Record as currently the largest in the world, and Southeast Asia's first suspended looping coaster (with five inversions). And oh, let not forget the 7-story water slides.
With more than 30 rides, including impressive waterslides and extreme rides, world-class traditional shows, and games, Siam Amazing Park records two million visitors annually. The whole park complex is divided into six zones:
Water World. This zone features the largest wave pool in the world, the gigantic seven-color slide, Speed Slide, and Si-Am Lagoon.
Extreme World. This zone brandishes world-class extreme rides. Some of the favorites are Vortex, Giant Drop, Boomerang, and Log Flume.
Adventure World. This zone focuses on the Jurrasic era theme. Ride a jeep and go on a Jurrasic Adventure, meeting 60 different species of dinosaurs!
Family World. This zone highlights family-friendly attractions and activities. Fun activities include Africa Adventure, Si-Am Tower, Dinotopia, The Merry Go Round, Grand Canyon Express, and Big Double Shock.
Small World. This zone is for toddlers and kids at heart! The rides are specifically made for children not more than 130cm tall. Fun attractions include Mini Merry Go Round, Play Port, Mini Motorcycles, Swan Boats, Mini Boats, and Mini Astrofighter.
Bangkok World. This is located at the entrance of the park. It covers an area of over 27 acres showcasing the architectural heritage of Bangkok. Enjoy Thai culture through the food, performances, attractions, and local products.
Opening Hours: Monday – Sunday, 10:00 AM – 6:00 PM. The schedule might change, so it's best to check updated opening hours before going.
Location: 203 Suan Sayam Road, Khan Na Yao, Bangkok
Entrance Fee: Adult, ฿1000; Child, ฿850; Children below 101cm, FREE. The adult ticket rate is valid for a one-day unlimited rides pass to Water World, Xtreme World, Adventure World, and Family World. The child ticket rate is valid for one-day unlimited rides pass to Water World, Family World, and Small World. Visitors must purchase their tickets at least one day in advance.
How to Get to Siam Amazing Park: From Victory Monument BTS Station, head towards Ko Din Daeng Bus Stop via the circular skywalk, then take Bus No. 168 or 36ก to Siam Amazing Park.
You can purchase your ticket in advance online via Klook! You can also choose the package — combine your ticket with an international lunch buffet or combine it with both lunch and shared transfer.
---
Pororo Aqua Park
The newly renovated Pororo Aqua Park interestingly brings aquatic fun to CentralPlaza Bangna's rooftop! Covering about 10,000 square meters, it satisfies your thirst for some water adventure. Pororo is a famous South Korean penguin cartoon character. The slides, water attractions, and facilities are all inspired by this cute character.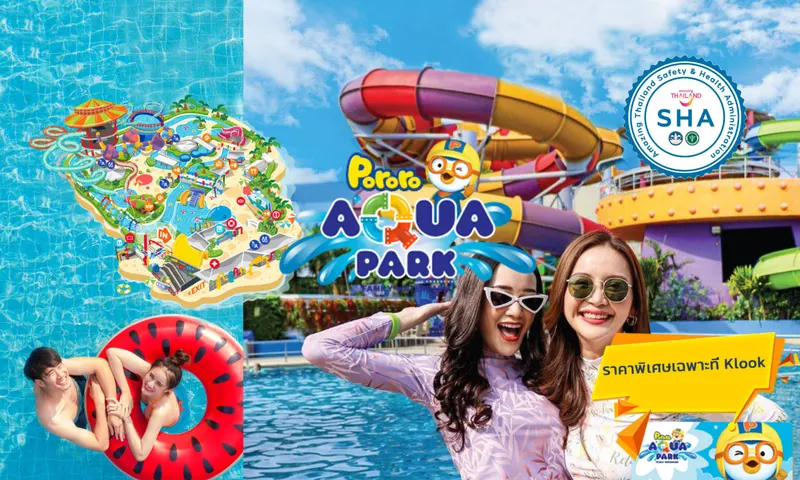 Some of the highlights are Pororo's Funnel, Pororo's River, Pororo's Playground Pool, and Tong Tong's Magic Slide, which slides over the city's skyline below. Water attractions are spread over nine different zones. You can grab something to eat at the snack bar when you get hungry. And if you still have energy for shopping, you can do so at the mall below the aqua park.
Location: 6th Floor, CentralPlaza Bangna, 585 Debaratna Road, Bang Na, Bangkok
Nearest Station: Udomsuk BTS Station. From here, you can get on the CentralPlaza Bangna Shuttle Bus.
Opening Hours: Monday – Friday, 10:30 AM – 7:00 PM; Saturday – Sunday, 10:00 AM – 7:00 PM. The schedule might change, so it's best to check updated opening hours before going.
Entrance Fee: Regular, ฿400; Reduced, ฿280; Children below 90cm, FREE
Get a discounted ticket when you book with Klook!
✅ GET DISCOUNTED TICKETS HERE!
---
If we were to rank our favorite international cuisines, we would always place Thailand in our Top 3. The food is the main reason we keep on coming back over and over again. And for us, any Thailand trip is a waste without digging into some of the local dishes.
Thankfully, the Thais are very open and extremely proud of their gastronomy. In Bangkok (or any other city in Thailand for that matter), not only will you be able to stuff your face with local grubs, you'll also have an opportunity to learn more about their national dishes and even learn how to cook them.
Thai Cooking Class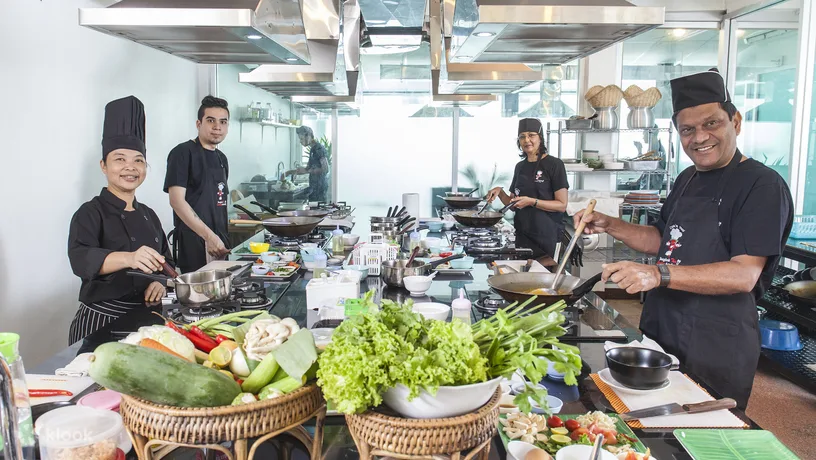 You cannot always fly to Thailand whenever you crave your favorite Thai dishes, so the best course of action, especially if you love being in the kitchen and cooking your own food or preparing meals for others, is to attend a cooking class while in Bangkok.
Numerous cooking schools offer different types of packages, most of them include going to a local market and buying your own ingredients with the guidance of your instructor. Klook curated some of the cooking classes offered in Bangkok. We sorted them by area below.
SILOM/SIAM AREA:
✅ Silom Thai Cooking School – Closest Station: BTS Chong Nonsi
✅ Sompong Thai Cooking School – Closest Stations: BTS Chong Nonsi, BTS Saint Louis
✅ Blue Elephant Cooking Class – Closest Station: BTS Surasak
SUKHUMVIT AREA
✅ Bangkok Thai Academy – Closest Station: BTS On Nut
KHAO SAN/BANGLAMPHU AREA
✅ Maliwan Thai Cooking Class – 5-minute walk from Khao San Road
---
Michelin Food Tour
Are you also the type of foodie traveler who is on the lookout for Michelin-approved dining places?Bangkok has several Michelin-starred restaurants and Michelin Bib Gourmand-awarded eateries! Here are just some of them: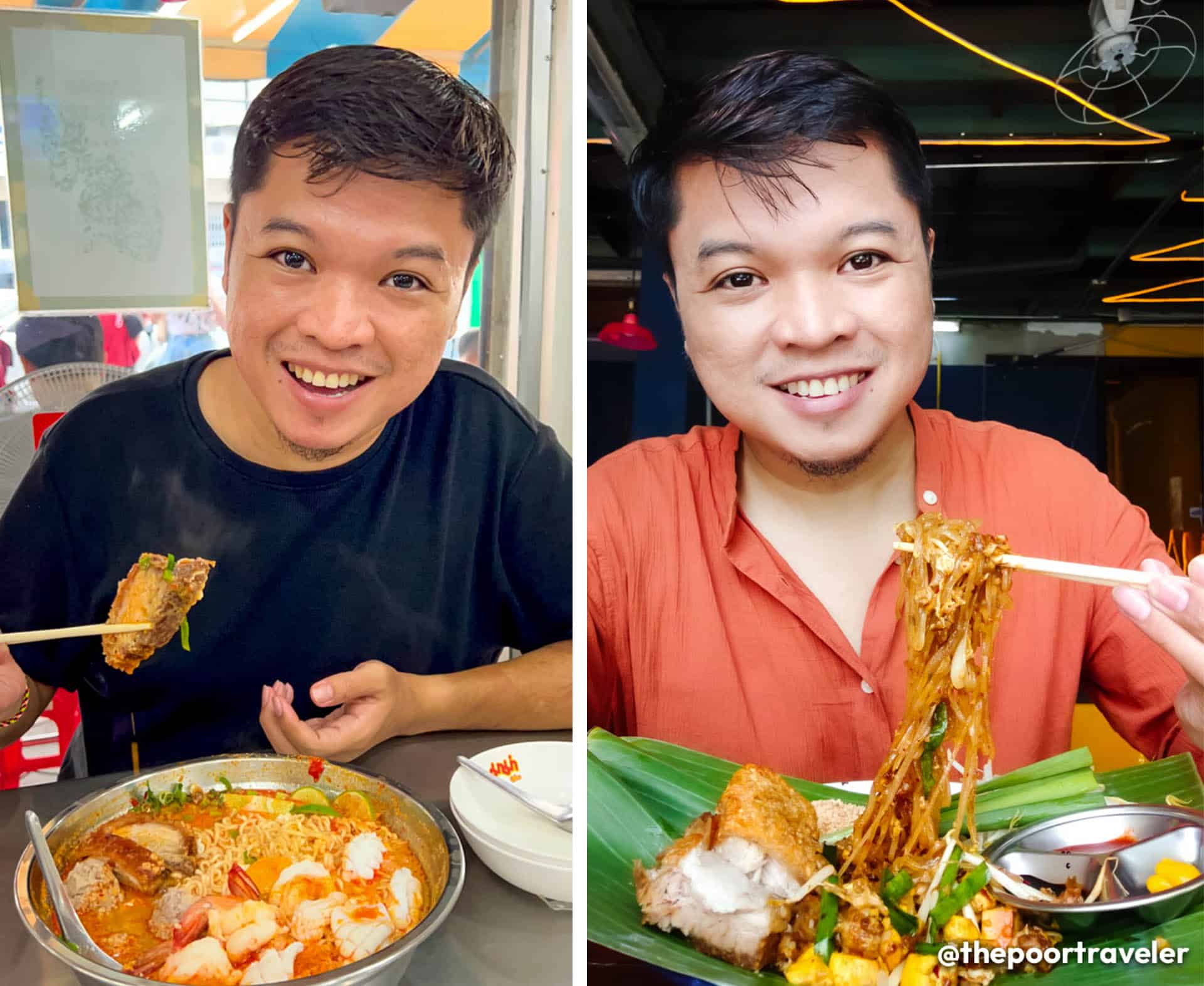 2 Michelin Stars
Chef's Table
Le Normandie at Mandarin Oriental
Mezzaluna
R.Haarn
Sorn
Sühring
1 Michelin Star
Jay Fai
80/20
Canvas
Chim by Siam Wisdom
Elements
J'Aime by Jean-Michel Lorain
Khao
Le Du
Sra Bua by Kiin Kiin
Saneh Jaan
Paste
Nahm
Savelberg Thailand
Bib Gourmand
Quality food doesn't have to be fancy and expensive. Bangkok also has its share of eateries a Michelin Bib Gourmand, the Michelin Guide's value-for-money award. This is for establishments who offer great, worth-the-travel food but at much more budget-friendly prices. Here are some of the establishments we were able to try and their best-selling specialties. We'll also create a separate article about these.
Polo Fried Chicken – fried chicken, som tum, larb/laap
Jeh O Chula (Jay Oh) – tom yum noodle soup, salmon salad, fried pork belly. This is incredibly popular and customers need to wait over an hour to get seated. But Klook offers a fast-track access, which are prioritized by the resto. Reserve here!
Go-Ang Pratunam – Hainanese chicken rice, braised pork
Pad Thai Fai Ta Lu (Dinsor Road) – pad thai
Thipsamai – pad thai with prawns
Ann Guay Tiew Kua Gai – fried rice noodles with chicken and seafood
Thipsamai – pad thai with prawns
Poon Lert Room – khao na gai (chicken gravy rice)
Ten Suns – beef noodle soup
If you want to try some of the Michelin-awarded food spots on one day, you can join a guided Michelin Food Tour around Bangkok!
---
Midnight Food Tour
Too busy checking out tourist attractions in the daytime? Don't worry, you can still have a taste of Bangkok's best eats even at midnight! If you are a night owl, you'll be glad to know that Bangkok's food scene remains alive and kicking even after hours. Some must-visit restaurants, eateries, food stalls, and night markets remain open.
Not sure where to go and what to try? You can join a night food tour where a local guide leads you to local favorites and even hidden culinary spots. Klook offers Bangkok's Best Eats Midnight Food Tour by Tuktuk. This covers seven (7) food and drinks tastings.
✅ BOOK MIDNIGHT FOOD TOUR HERE!
---
Street Food
Who doesn't want cheap eats? And when it comes to pocket-friendly pig-out finds, Bangkok will never leave you wanting. The city is bursting with a myriad of street food — skewered food, noodle soup, rice meals, native sweets, local snacks, coconut ice cream, milk tea, fruit juices, and even exotic delicacies.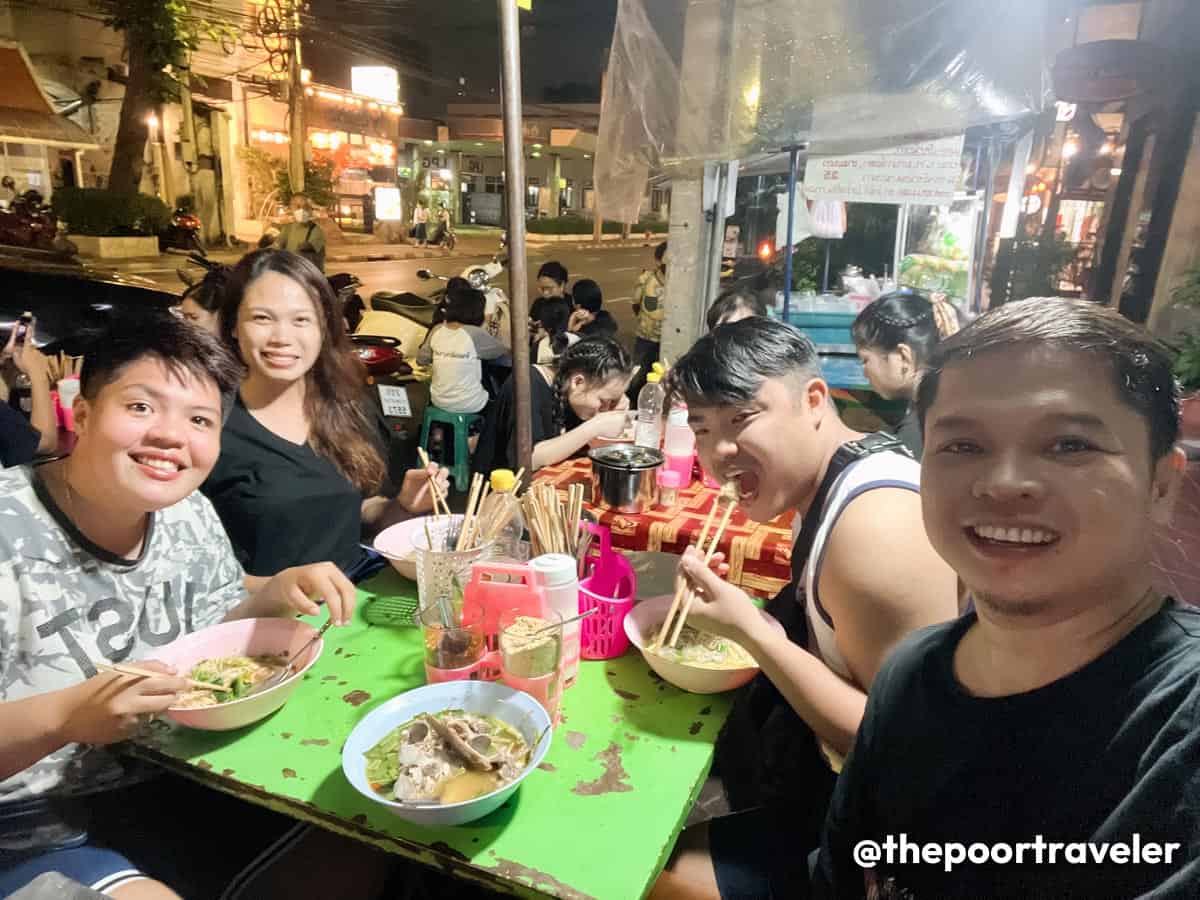 Public and night markets, streets, and even some malls like MBK Center and Platinum provide selling spaces for street food vendors.
---
Bangkok is a 'sanctuary' for night revelers. The hubbub in the city continues from day to late night, and even the next day, as people flock to various bars, bistros, and nightclubs! Indulge in the lively and crazy night districts in the capital including Soi Cowboy, Nana Plaza, Khao San Road, and Pat Pong.
Drink until you drop when you join a pub crawl/bar hopping tour, take that The Hangover movie experience yourself, dance to the music and merrymaking, or just savor the night scene in all its neon glory. Whatever floats your boat.
Khao San Road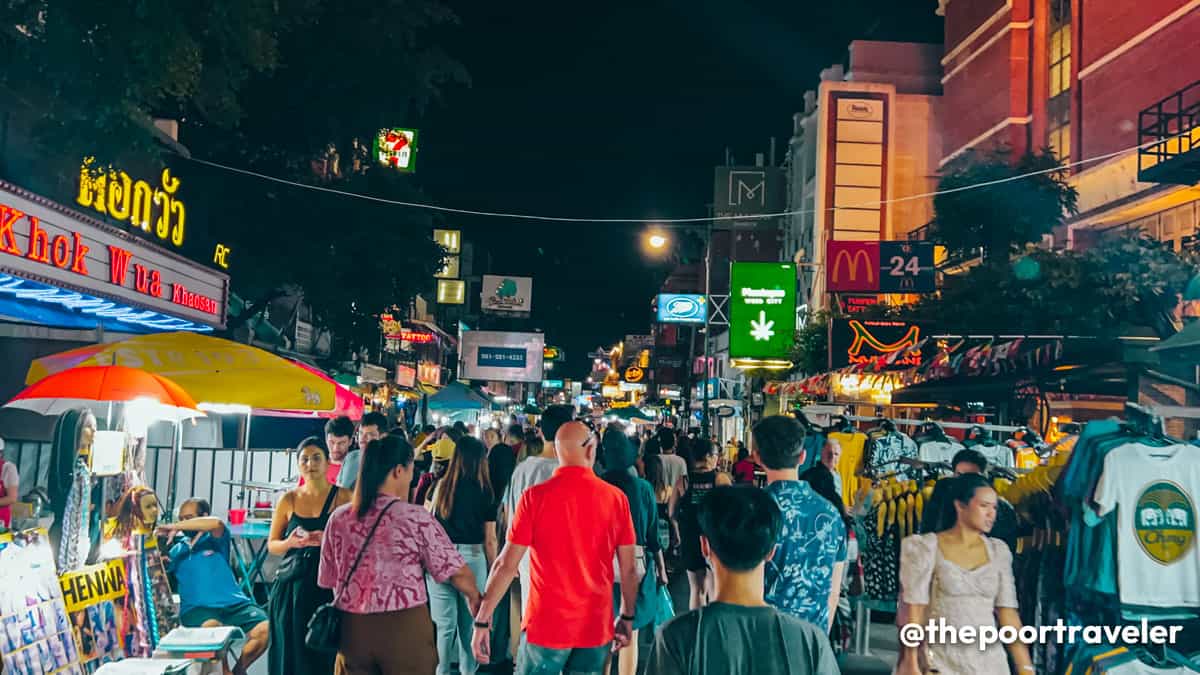 Hailed as a 'Backpacker Mecca' in 2015, Khao San Road rose to fame largely due to the relatively cheap accommodations it offers. Stretching about 410 meters in the Bang Lamphu area of Phra Nakhon District, the road becomes busier and more interesting as the night unfolds and bars start setting up tables outside and blasting songs that overlap and compete as you walk down its length. It's a huge street party where an invisible DJ incessantly plays a hodgepodge of party songs.
Adding to the bustle are vendors hustling along the road and selling Thai snacks, street food, exotic offering, souvenir items, and the like. An alleyway adjacent to the main road has quaint and laidback bars with live bands playing.
---
Bar hopping / Pub Crawl
If you love cocktails and beer so much and you live for casual interactions, you will definitely dig pub crawls or bar hopping tours. Some hostels offer pub crawl experiences to their guests, especially those near the popular nightlife and watering hole districts. Hop from one bar to another ordering drinks from each one with your group. Mingle with new people and jingle those mugs, bottles, and glasses. Cheers!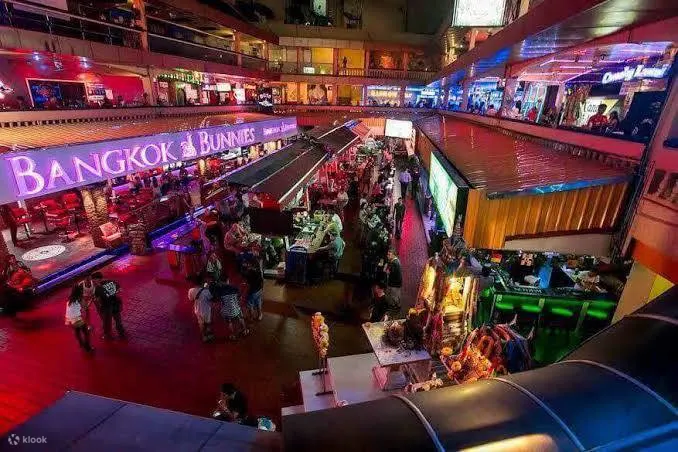 If you are looking for safe and reputable operators and guides, you can book your pub crawl experience with Klook! The package includes stopping at Cowboy Street, Nana plaza, and the nightclub area. You also have the option to join a group or avail of the private tour.
---
Bangkok Hangover Tour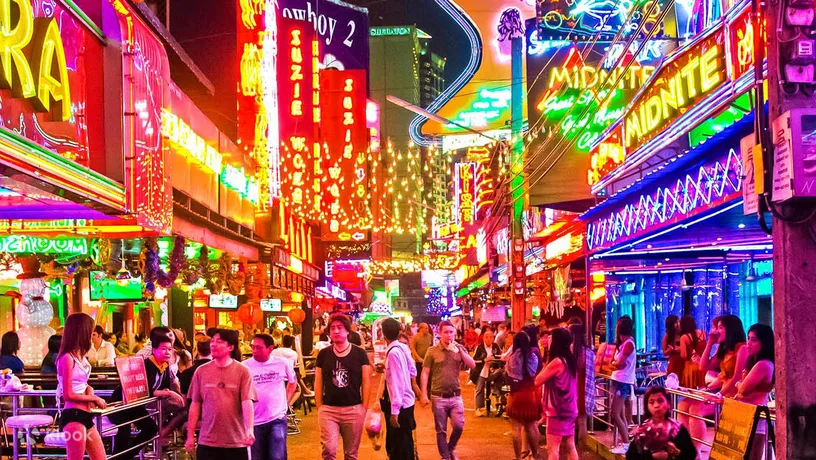 If you love The Hangover 2 movie, you can relive their nightlife adventure by visiting the bars in the Soi Cowboy area where it was shot. Depending on the package, the itinerary may include Nana Plaza and Pat Pong other than Soi Cowboy. You'll definitely find the quirky stuff you're too curious about in Bangkok — Pinpong shows, fetish bars, and other crazy antics.
---
Self-care is an essential part of health and wellness, so why not take this opportunity to go all out and take that well-deserved relaxation? After all, you're in Thailand, where world-famous Thai massage originated!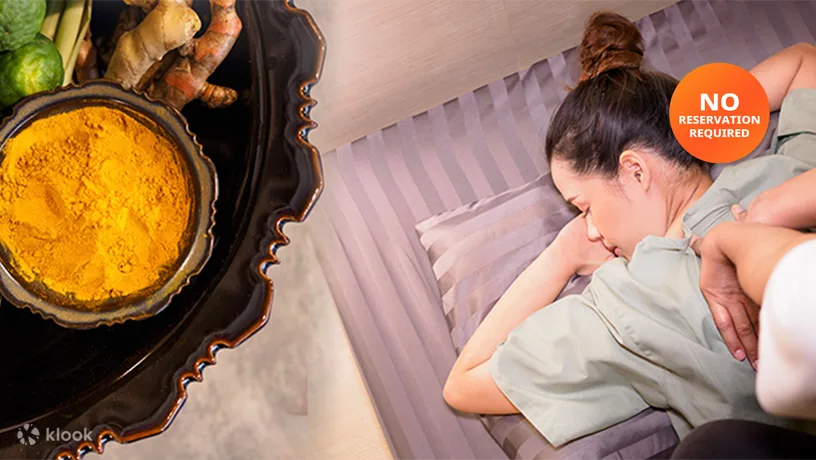 Because spa and massage centers mushroom throughout the city, businesses have become creative with their offers to stand out. Specializations include aromatherapy and essential oils, herbal compress, deep tissue massage, foot reflexology, facial, and traditional Thai massage. Some promise anti-inflammation, anti-germs, and anti-oxidation benefits, while others focus on theme and setting.
You have strings of options! Here are some spa services curated by Klook:
✅ ONE MORE THAI SPA – Near BTS Cit Lom Station
✅ OASIS SPA SUKHUMVIT – Closest is BTS Phrom Pong Station
✅ ONCE UPON A THAI SPA – Closest is BTS Phrom Pong Station!
---
With its root tracing back to the 16th century as part of Thai military training, muay thai is part of the nation's identity and is widely popular across the country. Called the 'art of eight limbs', this contact sport uses fists, elbows, knees, and shins. It began to gain international attention between the late 20th century and the early 21st century when Thai practitioners competed in kickboxing abroad.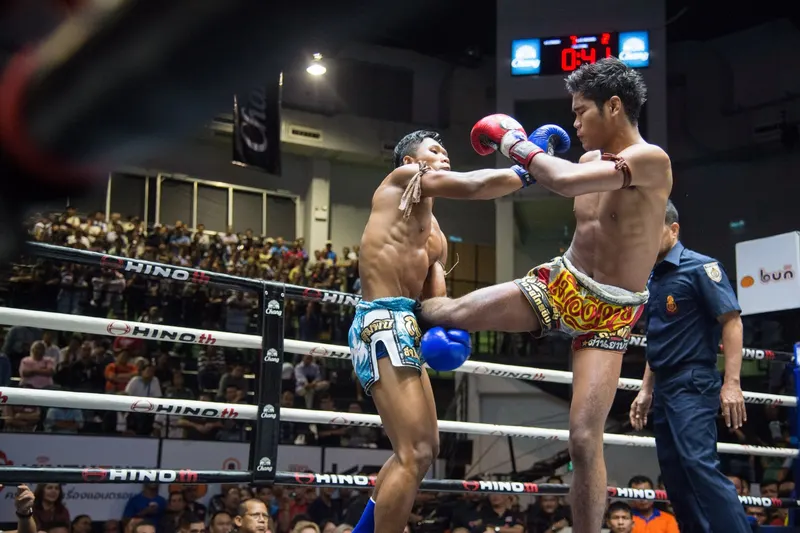 Bangkok has two stadiums where Muay Thai matches are usually held in the evening:
Lumpinee Boxing Stadium
6, Ramintra Road, Anusawaree, Bangkok
Rajadamnern Thai Boxing Stadium
1, Ratcha Damnoen Nok Road, Bangkok
You can secure your slot in advance and get discounted ticket by booking online through Klook!
✅ GET LUMPINI STADIUM MATCH TICKET HERE!
✅ GET RAJADAMNERN STADIUM MATCH TICKET HERE!
---
Why settle with just watching muay thai from afar when you can learn it! While in Bangkok, join a class in one of the local martial arts studios offering introductory training. You can also book a private class if you want a more personalized or hands-on experience.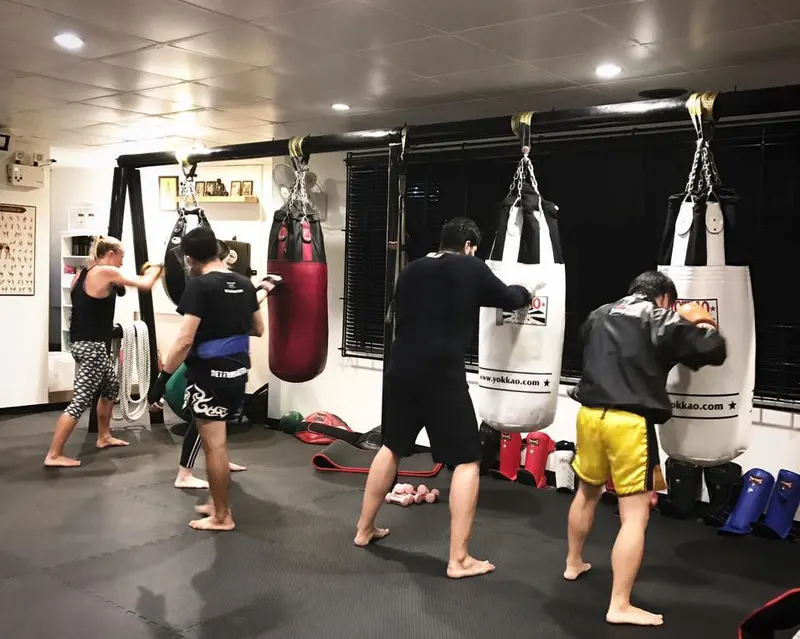 Don't forget to bring extra clothes, a towel, and enough water. These training studios are usually equipped with shower rooms and toilets.
You can book Klook's Muay Thai Class by Watchara Muay Thai Gym. This is inclusive of an English-speaking instructor, hand wraps, gloves, and other necessary equipment.
---
Whether retail or wholesale, Bangkok is, without question, one of the cheapest shopping destinations in the world. Wherever you feel comfortable shopping — bargain centers, fashion halls, shopping malls, public markets, and weekend markets — you will surely find something you like for yourself and for your loved ones.
Chatuchak Weekend Market
Officially opened in 1942, the Chatuchak Market is a sprawling shopping mecca that has been drawing both local and foreign shoppers and vendors. Welcoming more than 200,000 visitors, it is inarguably the busiest in the country. Composed of over 15,000 stalls, manned by 11,500 vendors in a 35-acre land area, it is dubbed as the largest and most diverse weekend market in the world.
For sale here is a full gamut of products imaginable, grouped into 30 sections. A market map can be usually seen at the entrance gate areas. To maximize your time here, you can take a photo of the map to guide you while you shop. Note that there are three entrance gates: on Kamphaeng Phet 2 (Entrance 1), on Kamphaeng Phet 3 (Entrance 2), and on Phahonyothin Road (Entrance 3).
To give you an overview, here are the stuff you'll see per section:
Section 1 & 29: Antiques, Accessories, Books, Thai Instruments
Section 2-4: Teen Clothings and Accessories
Section 5-6: Used Clothings and Shoes
Section 7: Arts & Painting
Section 8: Carvings, Spa, Incense
Section 9-11: Handcraft & Artificial Flowers
Section 12, 14, 21-24: Clothing, Accessories, Shoes
Section 13: Postcards, Souvenirs, Pet/Animal Stuff
Section 15, 19-20: Tableware, Ceramic, Silver, Home Decorations
Section 16-18: Clothing, Hiking Equipment, Leather
Section 25: Ceramic & Silk
Section 26: Antiques, Home Decorations, Photo Frames
Section 27-28: Handcrafts, Books, Miscellaneous, Others
Section 30: Clothing & Miscellaneous
Food stalls are mostly clustered in one area near Entrance 1. Others are scattered around the market hallways. So, flex your bargaining muscles and shop until you drop.
Location: Kamphaeng Phet 2 Road, Chatuchak, Bangkok
Nearest Station: Chatuchak Park MRT Station, Chatuchak Park BTS Station, or Kamphaeng Phet MRT Station
Opening Hours:
Saturday-Sunday, 9:00 AM-6:00 PM (Whole Market);
Friday, 6:00 PM – 12:00 AM (Wholesale Only);
Wednesday-Thursday, 7:00 AM-6:00 PM (Plant Section Only).
---
Pratunam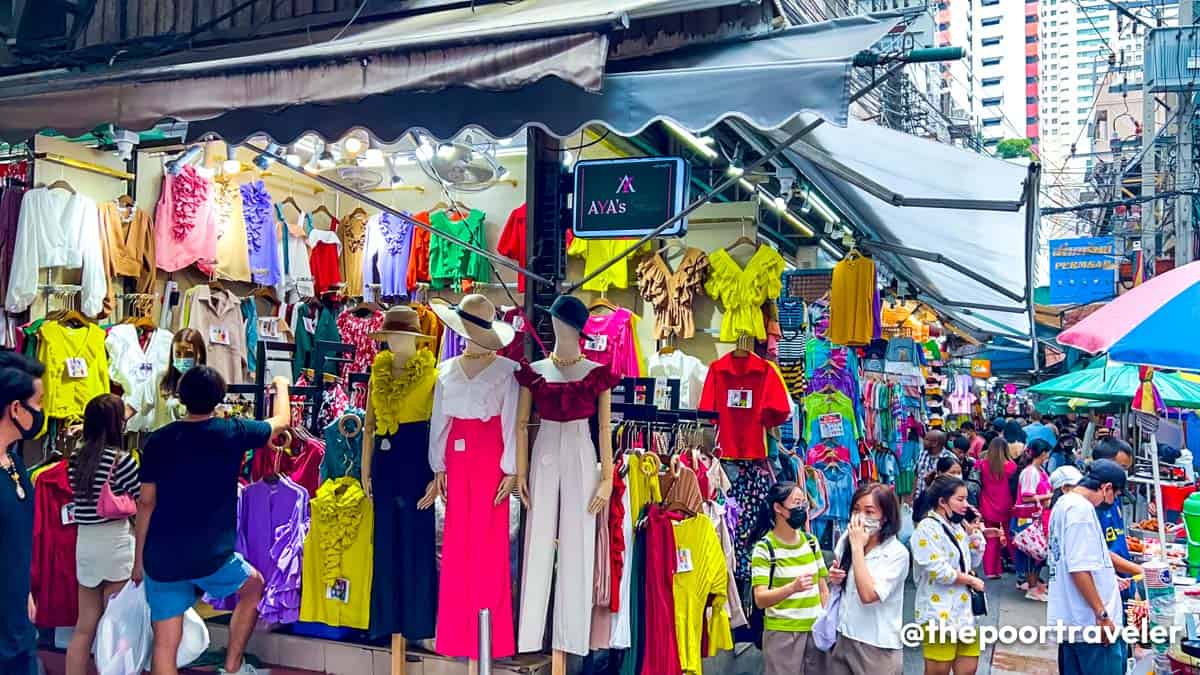 With retail stores spread across Ratchaprarop and Phetchaburi Roads in Ratchathewi District, Pratunam Market is one of the biggest wholesale garment markets in the country. It features both indoor and outdoor shopping areas, touting mostly clothes and accessories. But other products like toiletries, toys, medicines, and houseware are also available.
Although the stores generally cater to wholesalers, they still happily accommodate retail buyers or those who buy in small quantities. Haggling is normal, so don't be shy to negotiate the price when you see something you really like and feel like you can still get it at a much lower price.
Don't forget to check out Pratunam Center, a building at the heart of Pratunam. If you are more comfortable shopping outside, just be careful of the passing vehicles.
Location: Ratchatewi District, Bangkok
Nearest Station: Ratchathewi BTS Station
Opening Hours: The market is open 24/7, but most shops start operating at 11:00 AM. The best time to shop is between 11:00 AM and 4:00 PM.
---
Platinum Fashion Mall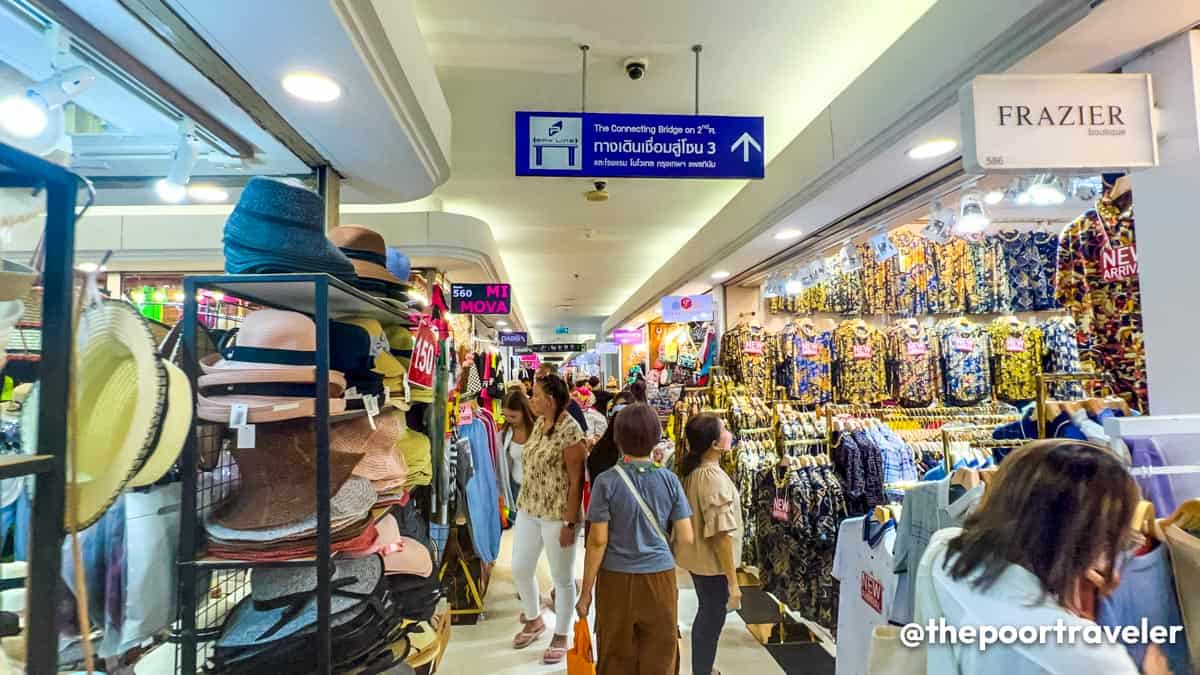 On the other side of Petchaburi Road and across the Pratunam Market area, Platinum Fashion Mall entices shopaholics and fashionistas from around the globe. Showcasing a plethora of fashion styles and products, it is one of the largest and most favored wholesale and retail shopping destinations in Thailand.
From Thai designer collections to the latest international trends, it delights shoppers on the hunt for clothes, accessories, footwear, and leather goods. More than 2,500 shops are housed in this multi-level air-conditioned shopping haven. You might get lost in the maze-like colorful hallways that look similar, but who cares, right? Just set a specific place and time to meet your companions after your shopping spree.
For foodies, you will find most of the dining places on Level 6 and the Basement Level. The Food Center, the mall's food junction, and the restaurants are on Level 6, while the cafés and dessert places are on the basement level.
For your shopping guide, here are the item categories per floor/level:
6th Level (Food Center): Food & Beverage, Souvenirs, Mobile Accessories
5th Level (Orchard): Kids, Leathers, Accessories
4th Level (Camden): Men, Leather Products
3rd Level (Nathan): Women, Men
2nd Level (Oxford): Women
1st Level (Soho): Women, Information Counter
Basement Level (Ginza): Jeans, Fashion Clothes, Food & Beverage
Location: 222 Phetchaburi Road, Thanon Phaya Thai, Ratchathewi, Bangkok
Nearest Station: Chit Lom BTS Station or Siam BTS Station. From either station, take the elevated R-Walk through Gaysorn Village.
Opening Hours: Monday-Sunday, 9:00 AM-8:00 PM.
---
Palladium World Shopping Mall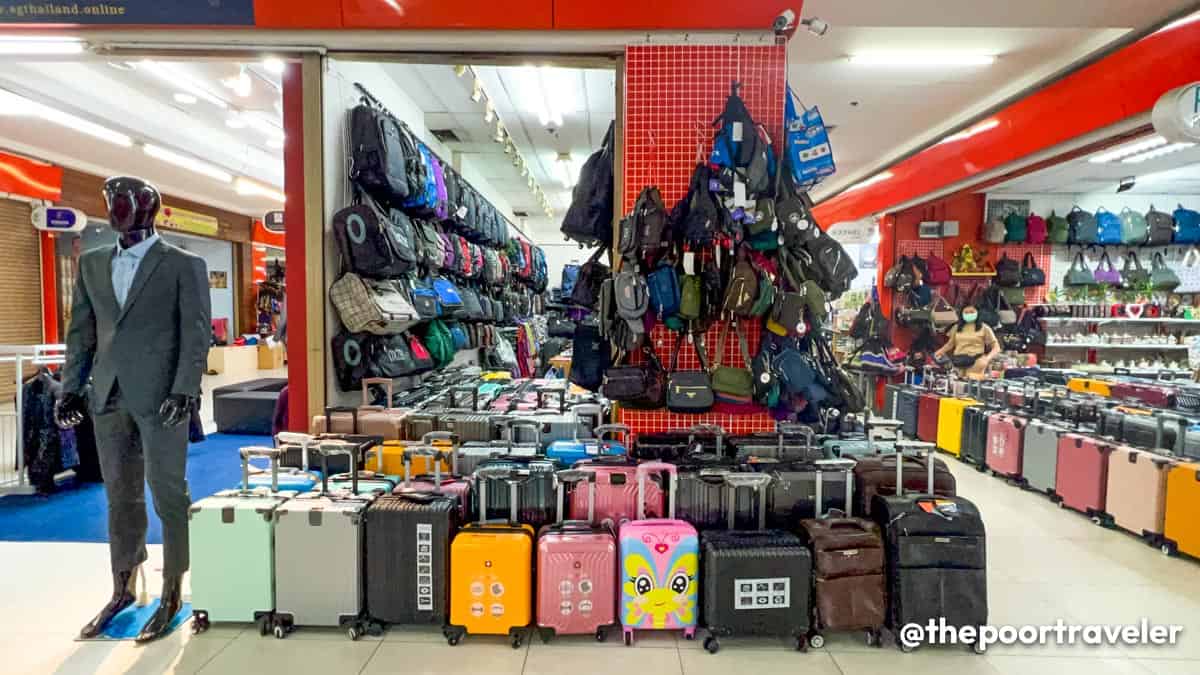 Also located in the Pratunam neighborhood, the Palladium World Shopping Mall (or simply Palladium) is the place to go for IT-related stuff — phone accessories, tech gadgets, electronics, printing, cameras, and the like. But of course, fashion items and accessories also abound here: the latest styles, vintage clothes, textiles, costumes, and even school uniforms!
Palladium's basement also beckons blingholics and gemmaphiles who are hunting for their next treasured jewelry — silver, gold, earrings, necklaces, bracelets, and more! Massage services and dining places are also available.
Location: 555 Ratchaprarop Road, Makkasan, Ratchathewi, Bangkok
Nearest Station: Chit Lom BTS Station or Ratchaprarop Railway Station
Opening Hours: Monday-Sunday, 10:00 AM-8:00 PM.
---
Siam Square
Located in the Siam neighborhood, Siam Square is a shopping and entertainment destination, immortalized in pop culture as the setting of the film The Love of Siam. With over 400,000 people passing through this area daily, it is also sometimes regarded as the heart of shopping in the city.
Combining massive modern malls with humble street vendor stalls, it caters to both young and old and all kinds of shoppers, from bargain hunters to luxury chasers. The entertainment and shopping area spans from Phayathai Road to Henri Dunant and from Rama I Road to the Chulalongkorn Campus. A skywalk links it to nearby shopping centers, including Siam Paragon and MBK Center, and the Ratchaprasong shopping district.
Location: 388 Rama I Road, Pathum Wan, Bangkok
Nearest Station: Siam BTS Station
Opening Hours: Monday-Sunday, 10:00 AM-10:00 PM.
---
iconSIAM
IconSIAM is part of the multi-awarded mixed-use development property on the west bank of the Chao Phraya River. Since its opening in November 2018, it has already amassed several design awards. Covering an extensive retail space area of 525,000 square meters, it is hailed as one of the largest shopping malls in Asia. Most of the restaurants, retail brands, and shops here are on the luxury or high-end side.
It also houses the first Siam Takashimaya department store in Thailand. One of the highlights is the indoor floating market — the Sook Siam. More than 3,000 local businesses from all over the country were brought here to showcase the cultural roots of Thailand through their products — crafts, food, products, and more — while paying tribute to the floating markets in neighboring provinces.
Location: 299 Charoen Nakhon Road, Khlong Ton Sai, Khlong San, Bangkok
Nearest Station: Charoennakorn Station (Sky Train Gold Line via Krung Thon Buri BTS Station) or Saphan Taksin BTS Station (then ferry from Sathorn Pier to IconSIAM)
Opening Hours: Daily, 10:00 AM-10:00 PM.
---
Siriraj Forensic Museum is located in the Siriraj Hospital complex, the country's first modern medical hospital and school which was founded in 1888 by King Rama V. It includes a total of seven small museums, each focusing on a specific medical field:
Adulayadejvikrom Building
Ellis Pathological Museum (8th Floor). This focuses on pathological diseases, disease-infected organs, and the evolution of medicine.
Parasitology Museum (7th Floor). The museum displays different kinds of parasites and their life cycles, disease-carrying insects, and venomous animals, as well as preventive measures and cures.
Songkran Niyomsan Forensic Medicine Museum (2nd Floor). This showcases the methods of forensic science — physical evidence examination, murder methods, skeleton and skull samples, and various body parts preserved in glasses. The museum previously displayed the mummified body of Si Ouey Sae Urng, believed to be the first known serial killer and cannibal in modern Thailand. But he was eventually removed from the museum and was cremated in July 2020.
Touch Museum (2nd Floor). Opened in 2013, this museum was founded in honor of Queen Mother Sirikit. This caters to both visually impaired and regular visitors. The museum is divided into eight (8) bases: optics and visual system, breasts and breast cancer, respiratory system, stomach and digestive system, female reproductive system, male reproductive system, bone marrow and joints, and drugs and medicine.
Anatomy Building
Congdon Anatomical Museum (3rd Floor). The museum houses over 2,000 human anatomy specimens such as human and animal figures, skeletons, organs, and medical dissections.
Sood Sangvichien Prehistoric Museum & Laboratory (1st Floor). This museum tackles the evolution of life forms — from prehistoric times to the early primate era about 70 million years ago. It also exhibits tools from the Paleolithic, Mesolithic, and Neolithic Ages.
Old Bangkok Noi Train Station
Siriraj Bimuksthan Museum. Opened in 2013, the museum is situated beside the newly-opened Siriraj Piyamaharajkarun Hospital, the hospital's private subsidiary. It shows the history of the hospital and Thai medicine/medical science.
Location: Siriraj Hospital, Siri Rat, Bangkok Noi, Bangkok
Nearest Station: The Wang La Pier or Thonburi Railway Station Pier via Chao Phraya Express Boat
Opening Hours: Monday, Wednesday – Sunday, 10:00 AM – 5:00 PM; Tuesday, CLOSED. As of writing, Sood Sangvichien Prehistoric Museum & Laboratory is temporarily closed. The schedule might change, so it's best to check updated opening hours before going.
Entrance Fee: Siriraj Bimuksthan Museum OR Siriraj Medical Museum – Adult, ฿200; Child, ฿25 | BOTH Museums – Adult, ฿300; Child, ฿50
---
As the country's main transportation hub, Bangkok offers several transfer options for day trips to neighboring towns and cities. Here are just some of the favorite day trip destinations from Bangkok.
Pattaya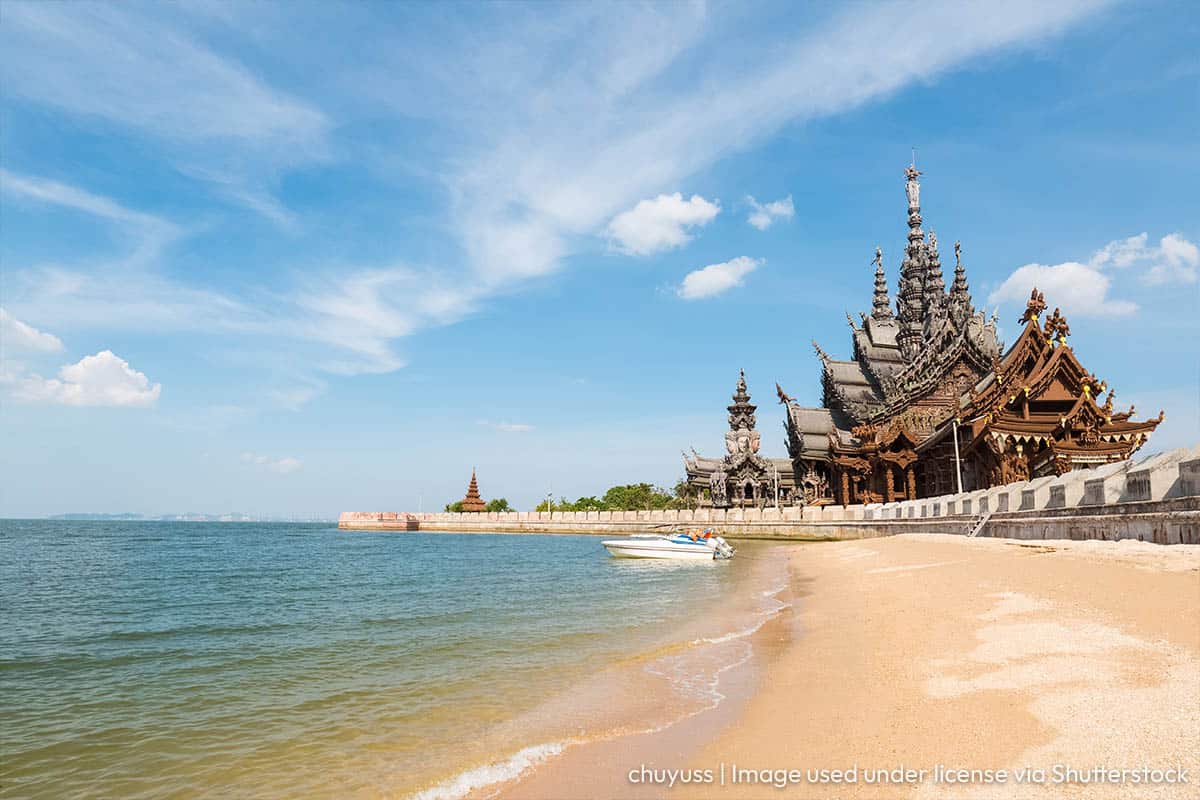 Situated about 150 kilometers southeast of Bangkok, Pattaya is one of the most visited tourist destinations in Thailand. Lying on the east coast of the Gulf of Thailand, it is known for its beaches, island-hopping tours, and nightlife.
From a quiet fishing village in the 1960s, Pattaya has evolved into a popular resort city with its shores now fringed with resorts, shopping malls, condo buildings, bars, and clubs. The wild party scene initially drew tourists to this coastal city. But the continuous improvement of the beach areas has gradually turned Pattaya into a more family-friendly destination today.
Swimming, beach bumming, windsurfing, water skiing, sailing, and snorkeling are the usual activities here. But you can also experience extreme sports like skydiving, bungee jumping, go-karting, and playing paintball. If you want to go beyond the shores, you can go island hopping to nearby islands like Koh Larn, Koh Sak, and Koh Krok.
Some notable attractions are Pattaya Beach, Walking Street, Phra Tamnak Hill, Pattaya Viewpoint, Wat Phra Yai Temple, and the Sanctuary of Truth.
Jump-Off Point: Bangkok Eastern Bus Terminal/Ekkamai Bus Terminal or Mo Chit Bus Terminal (Bus); Hua Lamphong Railway Station (Train)
How to Get to Pattaya: By bus, go to Bangkok Eastern Bus Terminal, then take the bus bound for Pattaya. The travel time is about two and a half hours. The one-way fare is ฿130-200 per person. By train, go to Hua Lamphong Station and get on a train to Pattaya. The travel time is 2-3 hours, depending on the type of train. The fare is ฿30-฿300, depending on the ticket class. The train for Pattaya normally leaves early in the morning — around 6:00 AM.
If you want a convenient roundtrip transfer between Bangkok and Pattaya, you can just join a guided tour. Klook offers Pattaya Beach and Koh Larn Coral Island Full Day Tour from Bangkok. This covers roundtrip transfers, an English-speaking guide, a Sanctuary of Truth ticket, insurance, and bottled water.
---
Koh Larn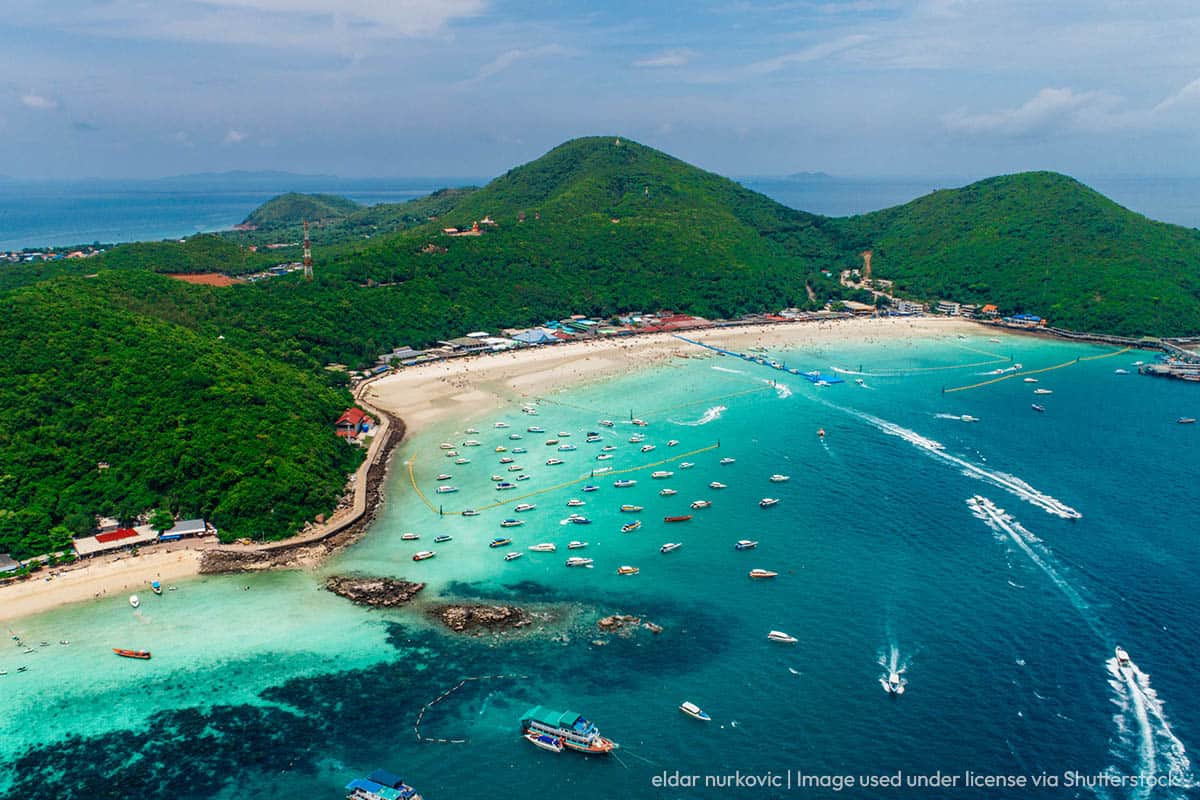 One of the islands dotting the Gulf of Thailand, Koh Larn (Ko Lan) is the most popular island hopping destination from Pattaya. It is the largest among the three "near islands"; the other two are Koh Krok and Koh Sak.
It features white sandy beaches, which mostly lie on the western coast. The most famous is Tawaen Beach, which is lined with shops and restaurants. Other major beaches are Samae Beach, Tonglang Beach, Tien Beach, and Naon Beach. Relish the sand, sun, and sea. You can also rent a clear kayak, snorkel, or just appreciate the relaxing atmosphere.
The lush hilly island houses a Buddhist shrine atop its highest point, which is 180 meters above sea level. It also provides several viewpoints where tourists can enjoy the picturesque surroundings and nearby islands. The villages of Ban Ko Lan and Ban Krok Makhan provide lodging and dining options.
Jump-Off Point: Pattaya's Bali Hai Pier
How to Get to Koh Larn: When you finally arrive in Pattaya, take the public ferry to Koh Larn. The travel duration is about 40 minutes and the fare is ฿30 per person. You can also reach the island via speedboat or boat tours.
For Koh Larn Tour and transfers, you can check the package options offered by Klook.
✅ CHECK RATES OR RESERVE HERE!
---
Ayutthaya
Situated about 80 kilometers north of Bangkok, Ayutthaya used to be an affluent trading port city from the 14th century until the second half of the 18th century when the Burmese ransacked the city. As the former capital of Thailand (Kingdom of Siam), its former glory is still visible to this day through the old city ruins, thanks to the restoration and preservation efforts.
The key attraction is the Ayutthaya Historical Park, a UNESCO World Heritage Site in 1991. It is an archaeological and historical treasure trove at the heart of the city. Nestled on an island encircled by three rivers — Chao Phraya, Pa Sak, and Klong Khu Mueang, the park cradles the ruins of the old city including temples, palaces, monasteries, and statues.
Covering an area of 289 hectares, it houses four major temples: Wat Mahathat, Wat Phra Ram, Wat Phra Si Sanphet, and Wat Ratchaburana – the Royal Palace and Wiharn Phra Mongkol Bophit. The architecture reflects an interesting mixture of early Sukhotai and Khmer styles. The park was declared
Jump-Off Point: Mo Chit Bus Terminal (Bus or Minivan) and Hua Lamphong Railway Station (Train)
How to Get to Ayutthaya: By bus or minivan, go to Bangkok's Mo Chit Bus Terminal and get on a bus or a minivan to Ayutthaya. The travel time is about two hours. The fare is ฿50-60 for the bus and ฿70 for the minivan.
By train, go to Hua Lamphon Station and purchase your train ticket to Ayutthaya Station. The travel time is 1.5 to 2 hours, depending on the train type. A third-class ticket is ฿20 (non-aircon and random seat), while a first-class ticket is ฿330 (air-conditioned and with seat assignment).
You can join a guided tour from Klook if you want a hassle-free transfer.
---
Erawan
The Erawan Museum is known for its gigantic bronze three-headed elephant statue, greeting visitors as they pass the gates. The statue is prominent even from afar. As you get closer, it gets more intimidating.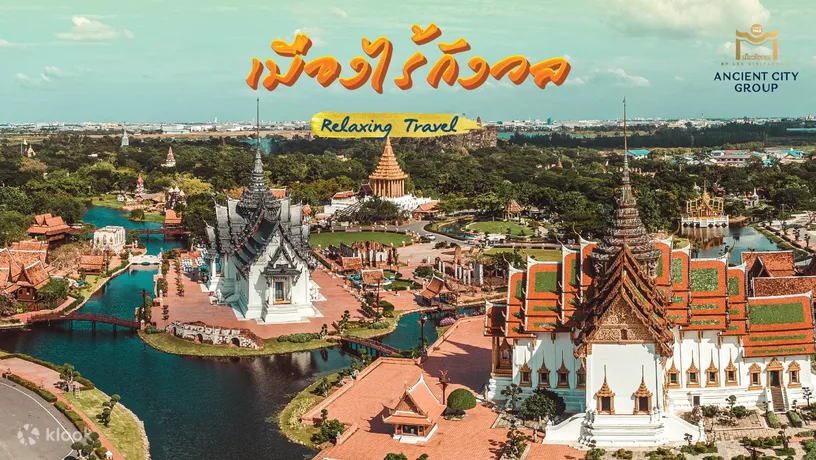 The museum displays artifacts collected by its founder, Mr. Lek Viriyaphant, who is also the brain behind the Ancient Siam Heritage Park. The first floor showcases the museum's history and a collection of Chinese vases from the Ming and Qing Dynasties. The second floor features the statue of Guanyin and displays antiques, ceramics, and other European pottery items. The third floor, which is located in the belly of the massive elephant statue hosts several relics and statues of Buddha.
Opening Hours: Monday – Sunday, 9:00 AM – 6:00 PM. The schedule may change, so check the updated opening hours before going.
Entrance Fee: Adult, ฿400; Child (6-14 y/o), ฿200; Children below 6y/o, FREE
Location: 99/9 Mu 1, Sukhumvit Sai Kao Road, Mueang Samut Prakan, Samut Prakan
Jump-Off Point: Pu Chao BTS Station or Chang Erawan BTS Station
How to Get to Erawan Museum: If you want to take a taxi, get off at Pu Chao Station. If it's okay for you to travel on foot, you can either get off at Pu Chao or Chang Erawan Station. The museum is located between these two stations. By bus, you can take Bus No. 25, 142, 365 (non-aircon) or 102, 507, 511, and 536 (air-conditioned).
You can get discounted rates for the Erawan Museum tour via Klook. You can also score a combo ticket deal for Erawan Museum-Ancient Siam Tour.
---
Ancient City/Ancient Siam
Officially opened in February 1972, the Ancient City is an expansive cultural park that showcases the historical and significant structures of both ancient and present-day Thailand (formerly called Siam). Encompassing a total area of 320 hectares, it is recognized as the largest outdoor museum in the world.
This open-air museum features replicas of the nation's prominent landmarks such as palaces, temples, monuments, and statues, providing visitors a glimpse of most of Thailand's key tourist attractions!
Opening Hours: Daily, 9:00 AM–6:00 PM.
Entrance Fee: Adult, ฿700; Child (6-14 y/o), ฿350; Children below 6y/o, FREE
Location: 963 Sukhumvit Road, Mueang Samut Prakan, Samut Prakan
Jump-Off Point: Kheha BTS Station
How to Get to Ancient Siam: Ride the BTS Skytrain all the way to Kheha Station (Sukhumvit Line). From the station, you can either take songthaew (local pick-up truck with seats) number 36. By bus, take Bus No. 511 (Saitai Mai-Pak Nam) and alight at the last bus stop. Then, take songthaew number 36 to Ancient Siam.
You can also get discounted tickets for the Ancient Siam Tour only or get a combo ticket deal for the Erawan Museum-Ancient Siam Tour via Klook.
---
Kanchanaburi
Located over 120 kilometers west of Bangkok, Kanchanaburi is renowned for its cool climate, limestone caves, waterfalls, and thickly forested national parks. It attracts nature lovers who either visit on a day trip or for a few days to explore the beautiful countryside.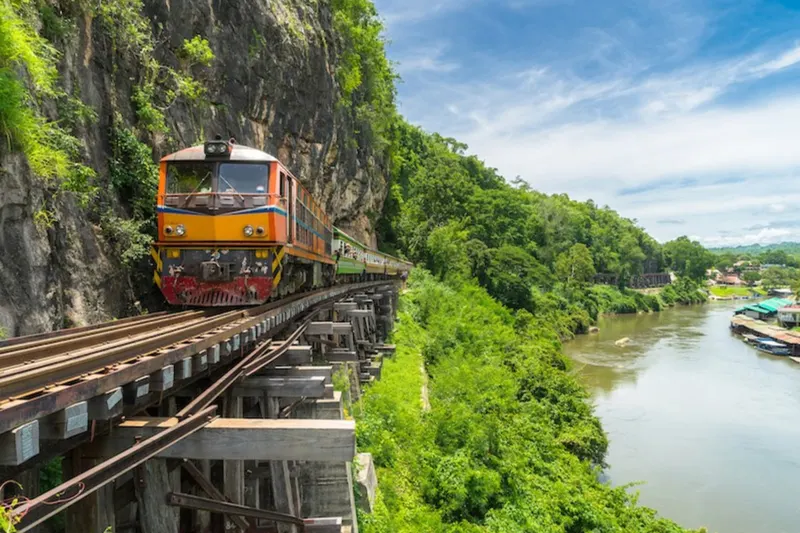 Kanchanaburi City is the usual base or jump-off point to the natural, cultural, and historical attractions the province offers. It is a picturesque resort town located at the junction of the Khwae Noi, Khwae Yai, and Maeklong rivers. Tourists usually flock to the riverside area to take in the cozy environment while sipping a drink, munching on snacks, or chilling in a raft house.
Some of the popular activities here are trekking, hiking, white water rafting, and chasing waterfalls. The key tourist spots are the following:
Water Reservoirs. Srinakharin Dam, Vajiralongkorn Dam
Waterfalls. Sai Yok Noi Waterfall, Sai Yok Yai Waterfall, 7-tiered Erawan Waterfall
National Parks. Erawan National Park, Thong Pha Phum National Park, Khao Laem National Park, Sai Yok National Park, Khuean Srinagarindra National Park, Lam Khlong Ngu National Park, Chaloem Rattanakosin National Park
Historical Sites. Mon Bridge, Mueang Sing Historical Park, Three Pagodas Pass, Wat Wang Wiwekaram, Underwater City, the Bridge of the River Kwae, Kanchanaburi War Cemetery, World War II museum and Art Gallery
Jump-Off Point: Thon Buri Railway Station (Train) and Mochit or Southern Bus Terminal (Bus/Minivan)
How to Get to Kanchanaburi: By train, go to Thon Buri Station and take the train to Kanchanaburi Station. The travel time is about two and a half hours. The fare is ฿100. By bus, go to either Mo Chit or Southern Bus Terminal, then board a bus bound for Kananchaburi. The travel time is about three hours. The fare is ฿75-300, depending on the ticket class. If you are taking the minivan, the fare is 150-160 per person per way.
If you want to travel conveniently between Bangkok and Kanchanaburi, you can just join a tour. Here are some options from Klook:
✅ BOOK ERAWAN NATIONAL PARK TOUR HERE!
✅ BOOK KANCHANABURI HIGHLIGHTS TOUR HERE!
✅ BOOK AMAZING KANCHANABURI TOUR HERE!
---
Skydiving
The sky is the limit for adrenaline junkies out there who have no problem freefalling from a plane and admiring the view from above! If this is your thing, you can reserve your slot via Klook!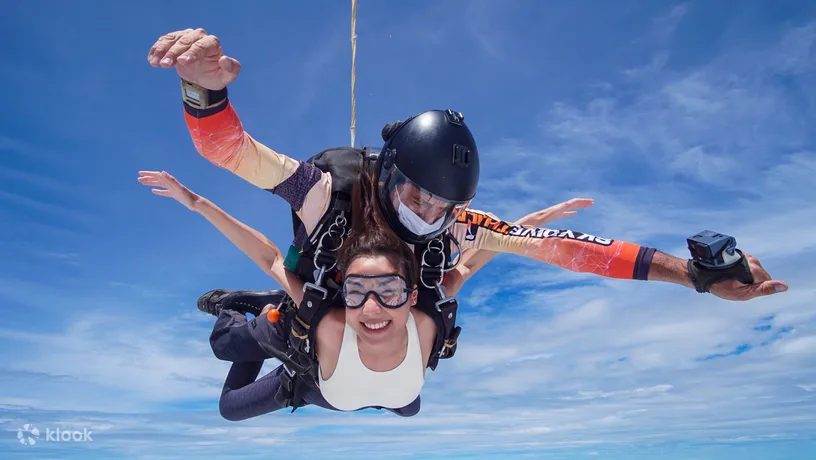 Choose the package that suits your preference. The most basic package covers a Customized Skydiving Certificate, skydiving at 13,000 feet, 15-minute sightseeing flight, a 60-second freefall jump, parachute flying, and Skydive Thailand Souvenirs.
---
If you are planning to explore both Bangkok and Pattaya attractions, you might want to get a KLOOK PASS BANGKOK & PATTAYA, which will allow you to get up to 45% discount. The pass is valid for 30 days upon confirmation. It will also let you access 2, 3, or 4 activities! You can choose from any of these attractions:
Mahanakhon Skywalk
Siam Amazing Park
Safari World
SEA LIFE Bangkok Ocean World
Madame Tussauds Bangkok
Pororo Aquapark
Sanctuary of Truth
Dream World
Frost Magical Ice of Siam
Underwater World
Ancient City Museum
Damnoen Saduak Floaring Market
Grand Palace and Emerald Buddha
Wat Pho & Wat Arun Walking Tour
One More Thai Massage
Chao Phara Princess Dinner Cruise
Alcazar Cabaret Show
Tiffany's Show
Bangkok Hop on Hop Off Bus
✅ CHECK OPTIONS & GET PASS HERE!
Here are examples on how you could save using this pass: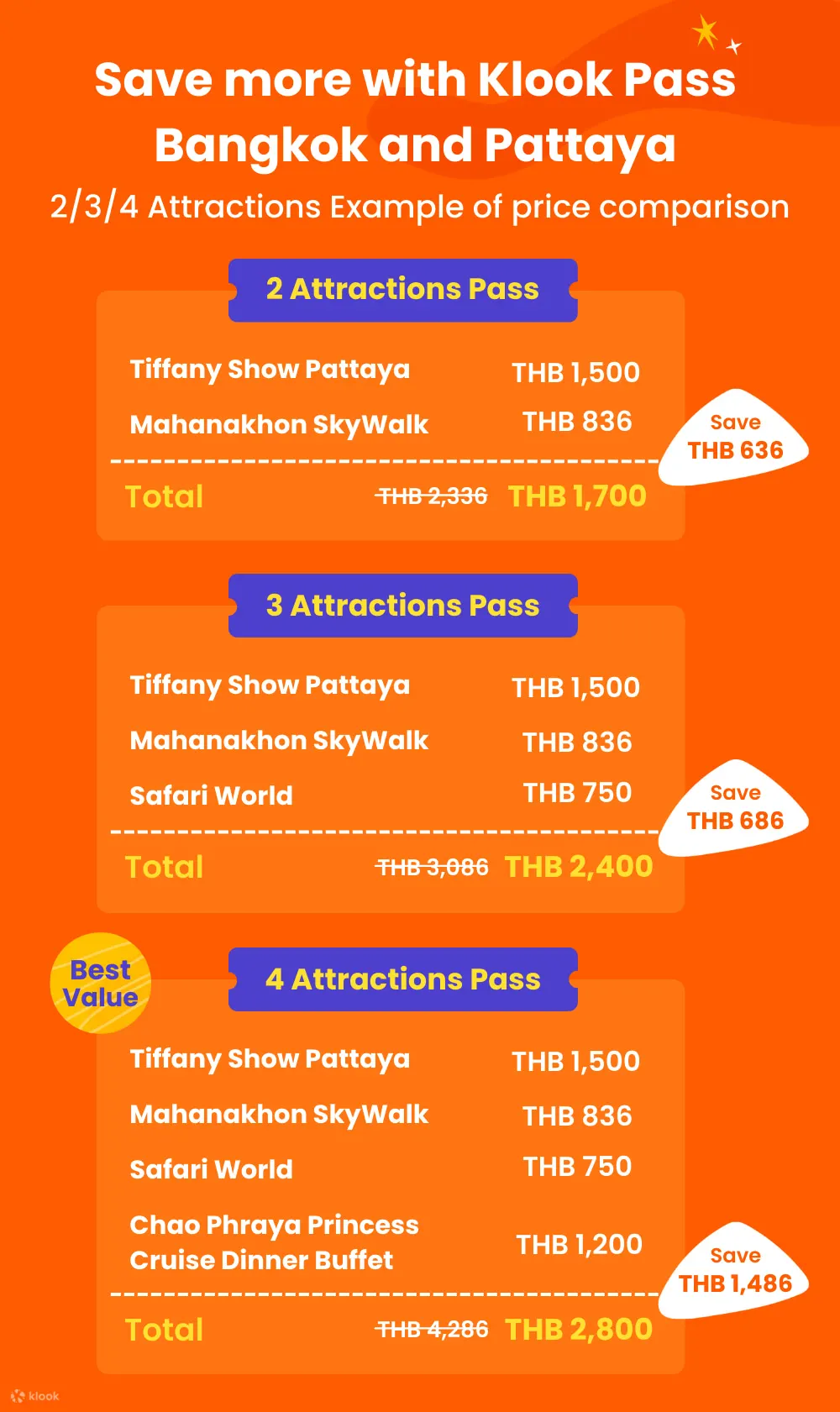 ---
If you're working with a limited budget, here are some of the top-reviewed hostels and budget hotels on Agoda that are more affordable:
---
---
Written by: Asta Alvarez
Additional words: by Yosh Dimen
Photos by: Yosh Dimen