Tom Brady reportedly buying an ownership stake in the Las Vegas Raiders appears to have set off a chain of events that's gripped the NFL with both hands.
Over the past couple of weeks, reports emerged of Tom Brady aiming to buy a minority stake in the Raiders. Brady's mission to own a piece of the franchise aligned with his move to buy a stake in Mark Davis' Las Vegas Aces.
While Brady's ownership stake still hasn't been made official, the move dovetailed with a stunning report this past week.
•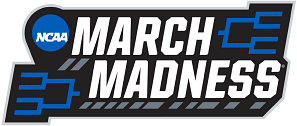 Everything we know about Jimmy Garoppolo's failed physical so far amid Tom Brady rumors
It turns out, the Raiders' star acquisition in the offseason Jimmy Garoppolo reportedly failed his physical prior to signing with the franchise.
Luckily for the Raiders, there is a provision in his contract, per Pro Football Talk, stemming from the failed physical that gives LV an out.
The snowballing of this report, in addition to Brady's interest in the franchise, spawned rumors that Brady could suit up for the Raiders. Cowboys legend Troy Aikman refused to rule out that possibility, far-fetched as it may be.
In an interview with TMZ, Aikman said:
"I don't want to speak for Tom but I wouldn't rule anything out."
The former Cowboys QB added:
"I would bet that just nothing is off the table as far as what may occur during the season or what Tom's role may be."
In an earlier report pertaining to Brady owning a part of the Raiders, Adam Schefter indicated that the seven-time Super Bowl champion's investment is expected to be "passive," though that would certainly change if he were to suit up in 2023.
Schefter did add that the legendary QB would not have any operational control over the Raiders in business or in football matters.
What the odds say on Tom Brady's potential NFL return
Sin City certainly appears to have fallen head over heels for Tom Brady.
Odds of the Patriots legend being a Week 1 starter for Las Vegas are 2/1 while Brian Hoyer, the current backup QB in the Raiders' depth chart is at 5/2. Surprisingly, rookie Aidan O'Connell, who was drafted in the fourth round is nowhere near the top.