I always credit The Ordinary with the rise of ingredients like hyaluronic acid and niacinamide to viral status. It's unanimous: the buzzy, affordable brand put ingredient-based skincare on the map. Vague claims and smoke-and-mirrors packaging were no longer enough—skincare lovers like myself wanted more. This era turned the tide for skin care, normalizing knowing what's actually in our products. And, of course, understanding what each ingredient does. That's why when hypochlorous acid came up on my radar, I prepared to dive deep.
Now, the skincare zeitgeist cycles through plenty of trending ingredients all competing for that top spot. As a beauty editor, I'm always on the hunt for what's on the horizon before it enters the mainstream. Hypochlorous acid has piqued my interest as of late. Put succinctly, hypochlorous acid is a wound-healing ingredient that mimics our body's chemistry and is made in our white blood cells. Our bodies use it to heal already, but not in a targeted way. That's where the power of topical application comes in, giving your skin a helping hand to kick a natural process into gear.
Featured image from our interview with Sanetra Nere Longno by Michelle Nash.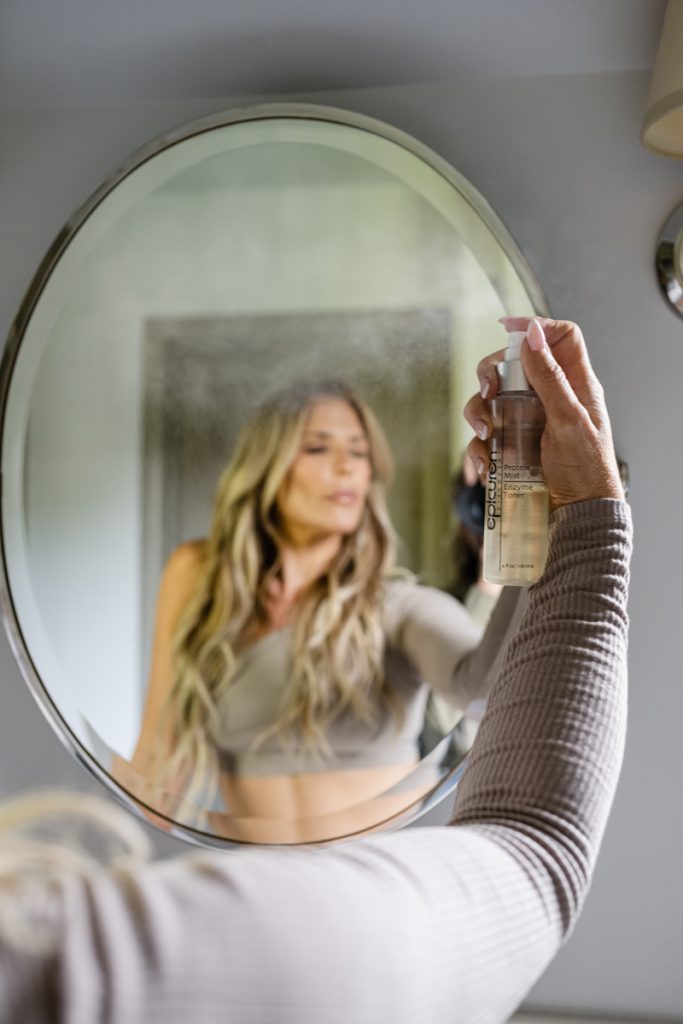 Hypochlorous Acid: Everything You Need to Know
I tried a hypochlorous acid spray last summer and it instantly became a staple for my stressed, overheated skin. Then, in December, my personal favorite spray from Tower 28 blew up on TikTok. With certified viral status and even a co-sign from Hailey Bieber, the SOS Rescue Spray is now a coveted clean beauty item.
And it's not just a trend that we'll all forget about in a few months. More and more brands are incorporating the ingredient into their products to utilize its wound-healing properties. (Sure, its buzzy, Gen Z-approved status doesn't hurt.) Loved by experts and enthusiasts alike, hypochlorous acid is taking over skincare shelves one spray at a time.
To learn more about this skincare superstar, I spoke with Amy Liu, founder of Tower 28. Below, she shares everything to know about the hero ingredient that put her brand on the map—plus tips to help you incorporate it into your routine.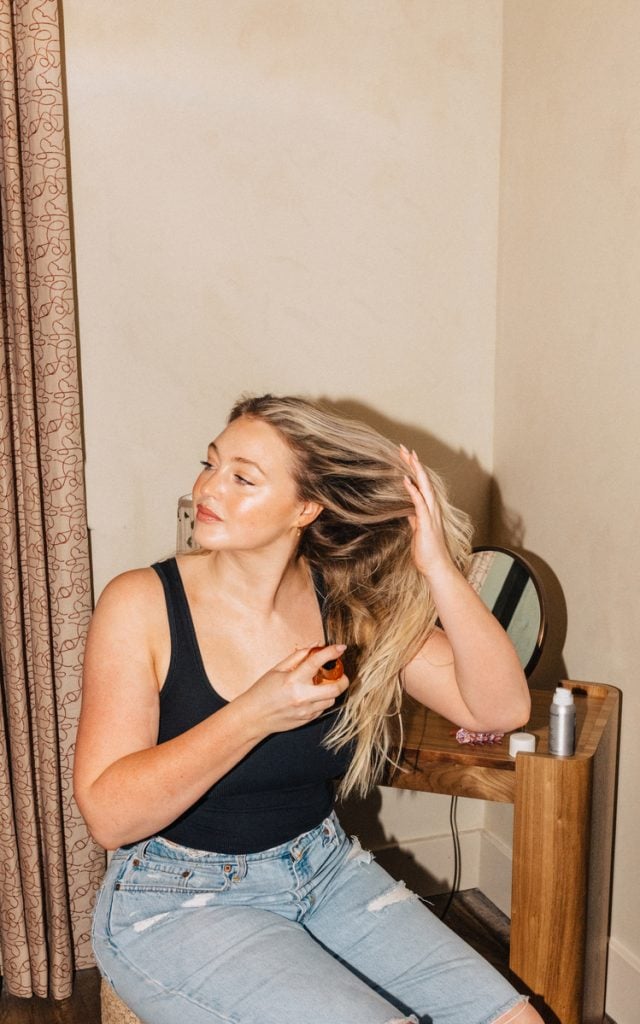 What is hypochlorous acid?
Hypochlorous acid is naturally found in your white blood cells. It triggers an immune boost in reaction to harmful bacteria and inflammation, signaling your body to repair and heal any irritations. 
We like to say hypochlorous acid is the "Windex of skincare" (shout out to My Big Fat Greek Wedding). It's helpful in treating so many different "angry skin moments," thanks to its anti-bacterial and anti-inflammatory properties. You can use it to treat acne, eczema, rosacea, sunburn, diaper rash—you name it! It's actually been used for years in hospital settings to help with the wound-healing process.
Potential Risks
The beauty of hypochlorous acid is that because it's an ingredient our bodies naturally make, our bodies also know what to do with it and the risks are thus minimal. All skin types can benefit from hypochlorous acid, whether used to maintain happy skin or to help heal angry skin. 
All skin types can benefit from hypochlorous acid, whether used to maintain happy skin or to help heal angry skin. 
Who should use hypochlorous acid?
Anyone experiencing irritation or inflammation can benefit from hypochlorous acid. Our SOS Daily Rescue Facial Spray works well under makeup, so it's an easy addition to any routine.
Look for products that feature hypochlorous acid as the main ingredient, and make sure it's pH-balanced for the skin. We have two skin-saving products that spotlight hypochlorous acid, both of which carry the National Eczema Association's seal of approval, so you can feel good using it on even the most sensitive skin!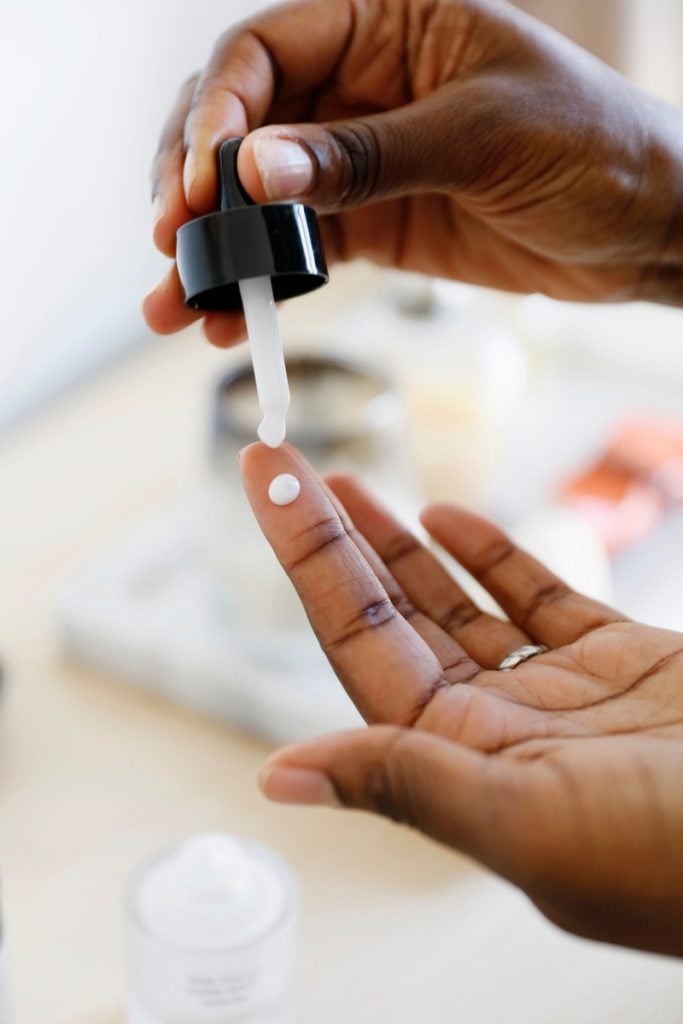 The Best Hypochlorous Acid Products
With its skin barrier-strengthening powers and wound-healing properties, it's no surprise that hypochlorous acid is trending in the world of skincare. The combination of anti-inflammatory and anti-bacterial ingredients makes it suitable for all skin types and concerns. Easily add it to your routine to fix problem spots and fortify your skin barrier—just in time for summer.
Every product is curated with care by our editors and we'll always give an honest opinion, whether gifted or purchased ourselves. If you buy something through our links, we may earn a small commission at no cost to you.
Simple but effective, this spray is your antidote to stressed skin. When sprayed on the skin, it triggers your immune response, signaling the body to go into repair mode, soothing irritated skin and healing breakouts. Spray it for a calmer complexion and to repair damaged or acne-prone skin.
This serum combines hypochlorous acid with water and sodium chloride to mimic the body's natural healing process. Slather this soothing serum all over your skin to heal and protect, giving your skin a concentrated dose of this anti-inflammatory, anti-bacterial, and skin-strengthening ingredient.
The Solution is formulated to solve nearly all your skin woes. Breakouts and beyond, this spray targets everything: sunburns, eczema, cuts, scrapes, scars, and more. It calms and heals skin, aiming to be the all-in-one product that you can carry everywhere for relief and a refresh.
This soothing skincare mist uses hypochlorous acid to strengthen your skin barrier and protect you from environmental stressors. It also contains Bora Bora sea salt to promote skin health by absorbing impurities and drawing moisture to the skin. It's like a tropical vacation for your face.
This gentle, innovative mist combines skincare with eye care. An allergy season hero, it's a gentle hypochlorous acid spray that you can use all over your face, including the eye area to defend and disinfect your skin. Used by ophthalmologists to cleanse eyes, lids, and lashes, it can also be a soothing relief to itchy eyes all through allergy season.
Electrolyzed water and hypochlorous acid combine to create a pure, electrically-charged solution for your skin woes. Spray this during your skincare routine to prep your skin with its calming power, or during the day to refresh your face and break down dirt and debris. Over time, it can even reduce the appearance of fine lines and scars.
This concentrated dose of hypochlorous acid protects and repairs your skin to enhance your complexion by soothing redness, healing blemishes, and addressing scars and fine lines.