I told you that Guardians of the Galaxy Vol. 3 made me see Avengers: Endgame in a different light, thanks to Rocket Raccoon (Bradley Cooper). This isn't the first time I've changed my perspective on the big finale of the Infinity Saga. And it might happen again with other MCU releases. But I can't explain why Rocket might be considered a massive Endgame plot hole now that Guardians Vol. 3 is out before I warn you that big spoilers will follow below.
While Guardians Vol. 3 works as a standalone movie, you'll also need to know the MCU to understand the Endgame connection. As such, spoilers for older Marvel movies will also follow.
Rocket's superpower in Guardians of the Galaxy Vol. 3
Guardians Vol. 3 gives us the heartbreaking story of Rocket's creation. The story Rocket never told anybody on the team. We see how High Evolutionary (Chukwudi Iwuji) made Rocket through various flashbacks. And we learn of Rocket's superpower: His brain.
Even as a baby, Rocket was able to understand how stuff worked. In particular, how the High Evolutionary tech was supposed to function. He saw the flaws in machines even before understanding what they were meant for. And he saw ways to fix the issues. The kind of breakthroughs the High Evolutionary ended up envying. Rocket's mind could comprehend things that had never been explained to him.
That's a great superpower to have. And, in hindsight, you'll see Rocket totally different after Guardians of the Galaxy Vol. 3. Especially regarding Rocket's role in Endgame.
And it may be a power that Marvel might want to nerf in the future. As I explained, Rocket's brain might turn him into a massive MCU villain.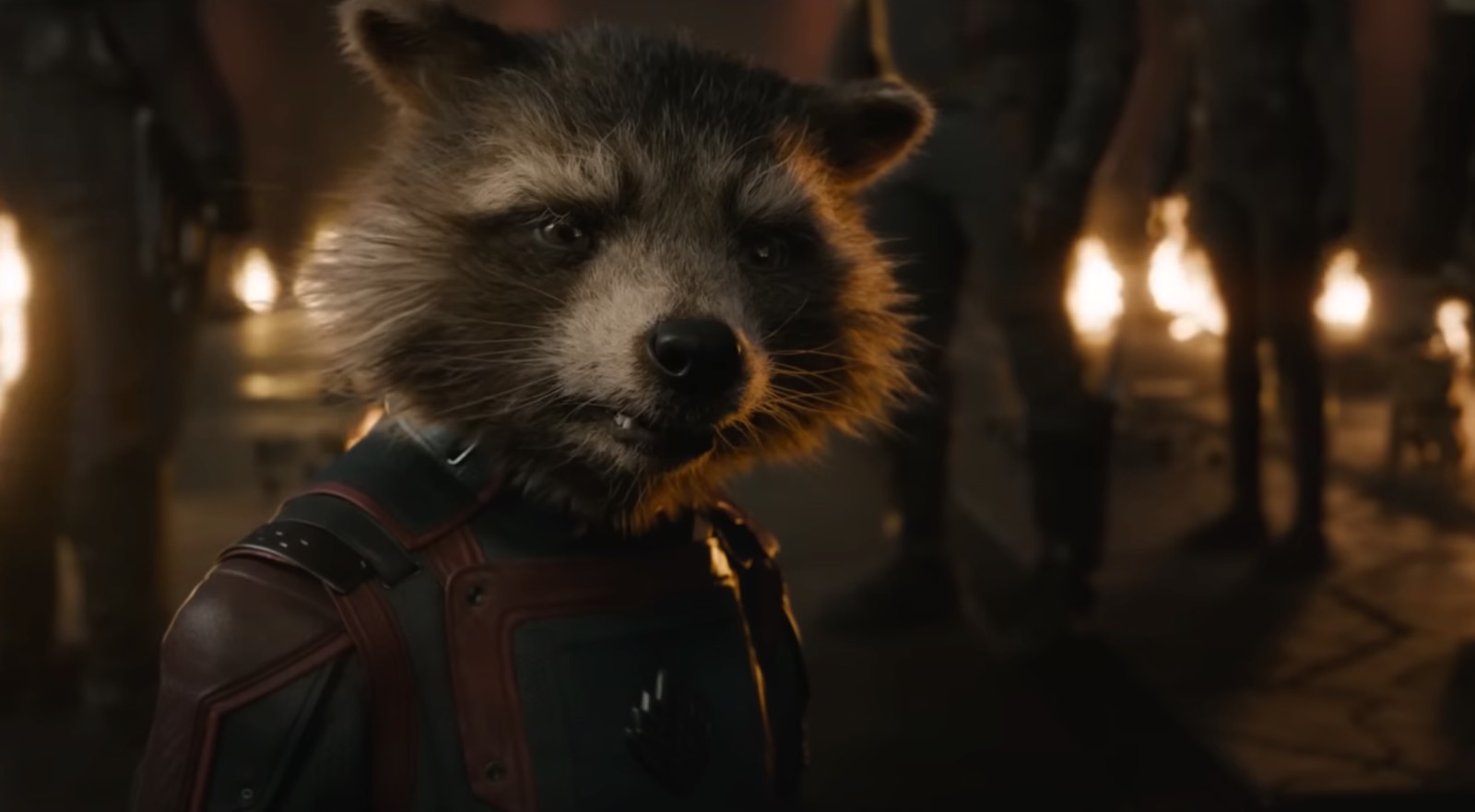 What Rocket did in Endgame is incredibly important
That's because Rocket knows how to make time travel machines. It's not actual time travel if you modify the past with your action. So the machine Iron Man (Robert Downey Jr.) created is a multiverse travel machine.
Rocket was there every step of the way, practically validating Stark's work. The raccoon tells the human at one point in the film that Stark is only a genius on Earth, as Tony teases him while they're working together. Later, Rocket is also involved in creating the Nano Gauntlet that will hold the Infinity Stones. Therefore, Rocket also knows how to make an Infinity Glove should he ever need one.
That sort of knowledge could turn Rocket into an antagonist in a scenario where he'd think going back to the past to steal something would be an appropriate course of action, especially since he's the leader of the Guardians now.
How Rocket might be an Endgame plot hole
Guardians of the Galaxy Vol. 3 tells us that it's enough for Rocket to look at a machine for the first time and understand how it works and how to fix any flaws. This brings me to Rocket being a potential Endgame plot hole.
One of the big issues in Endgame is that the heroes do not have enough Pym particles. They only have a roundtrip each, so they must pull off the Time Heist in one go. That's because Hank Pym (Michael Douglas) was also turned into dust at the end of Infinity War.
But with Rocket on the team, he'd only need to look at Scott Lang's (Paul Rudd) Ant-Man suit and his Pym particles to understand how they work. And Rocket could make more Pym sauce for the team. It's not rocket science (pun intended) if 2014-Thanos (Josh Brolin) can do it.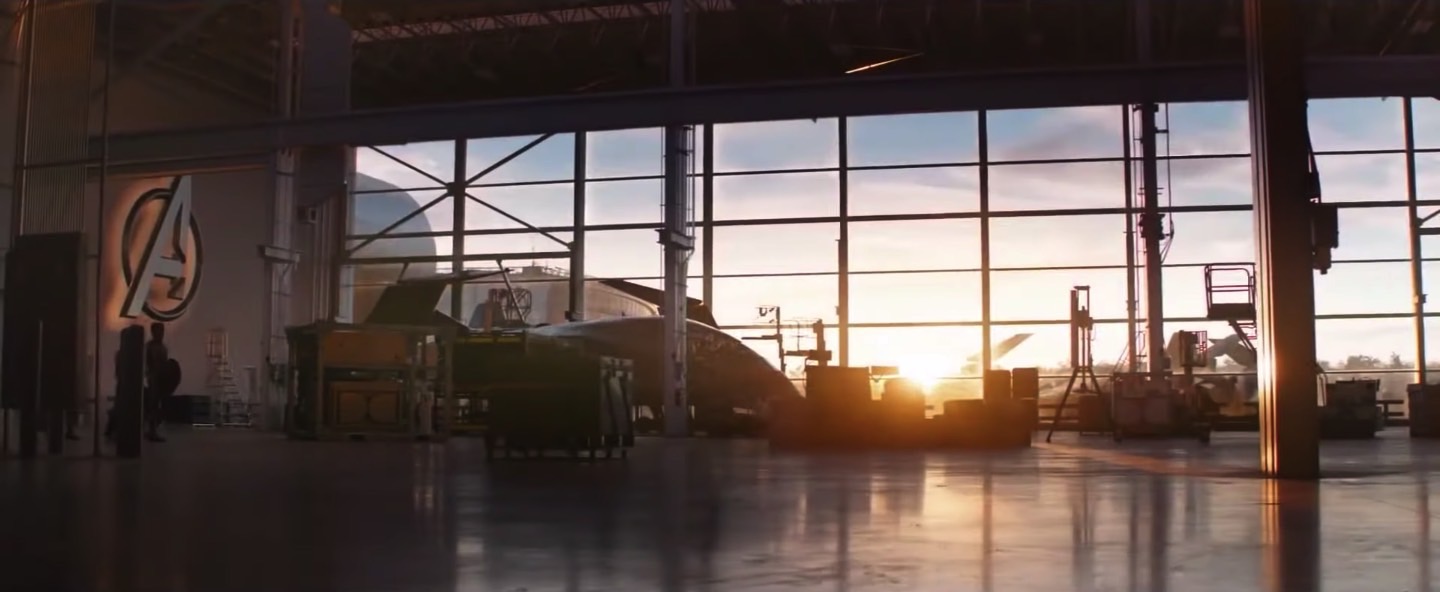 But Avengers: Endgame doesn't have plot holes
I dare anyone to bring up an Endgame plot hole, and I'll use Marvel's big plot shield to deflect them. No matter how reasonable that plot hole might be, I'll remind you that Infinity War gives Endgame massive protection. This is the only way for the Avengers to win.
Sure, Peter Quill (Chris Pratt) shouldn't have slapped Thanos. And maybe Doctor Strange (Benedict Cumberbatch) could have made Thanos forget his lifelong mission. Or Rocket could have made so many Pym particles they'd have had multiple do-overs.
But if the events in Infinity War and Endgame do not happen in this particular order, the Avengers do not win. Guardians of the Galaxy Vol. 3 isn't the only Multiverse Saga adventure that made me look at Endgame differently.
Loki practically tells us that the Avengers would have never lost against Thanos. But the win consists of Thanos having his way in Infinity War, and then, five years later, the Avengers prevailing. That's how He Who Remains Kang wanted things to happen. How he needed things to happen. Doctor Strange saw just one future where they'd win, but the Avengers would never get to lose. This was the only way.
That's why Rocket isn't an Endgame plot hole.