In brief: You'd think that with so many handheld consoles already on the market, manufacturers would have all the bases covered but you'd be wrong as a new device recently uncovered on AliExpress caters specially to retro PC DOS / Windows gamers.
The Hand 386 is a PDA style handheld computer that, according to the listing, is powered by an Intel 386SX CPU running an M6117D SoC / M1217 chipset. The CPU is said to be clocked at 40 MHz with 8 MB of memory on tap, and works alongside a Chips F65535 video card (640 x 480 resolution, 256 colors).
A 1 GB CF card connected via an IDE adapter handles storage duties, and a Yamaha YMF262-M OPL3 manages audio. Per the listing, the handheld is suitable for Windows 3.1 – Windows 95 / MS-DOS 6.22 – 7.1. The specs also reference a USB connector, an 8-bit ISA port, a 3.5 mm audio out jack, a VGA output and support for a PS/2 mouse and keyboard.
The handheld is said to measure 15 cm x 13 cm x 1.6 cm, or roughly 5.9 in x 5.1 in x 2.4 in, and packs a 2500 mAh battery. A video accompanying the listing demonstrates the system running Tyrian 2000, which you can pick up for free over on GOG.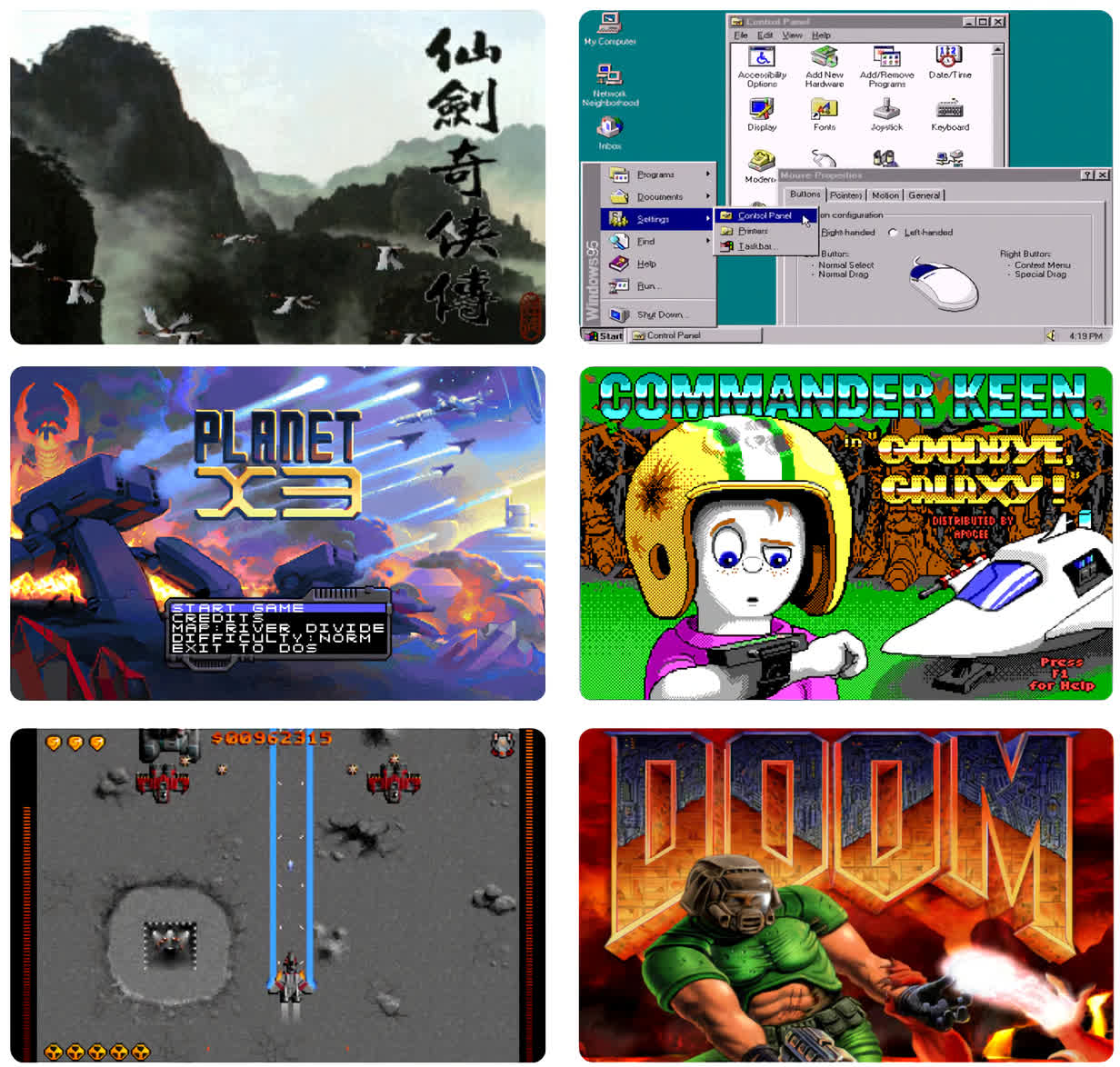 The listing shows that 60 units have been sold. Unfortunately for prospective buyers, the item is now marked as no longer available and it is unclear when or if it will be restocked. According to Tom's Hardware, the Hand 386 carried a retail price of $195.
The advantage of a system like this is that it allows you to run games or apps natively without having to deal with emulation. That said, you would probably need to be a pretty dedicated retro enthusiast to even consider dropping nearly $200 on such a dinosaur of a machine but it is still neat that it exists.